So … last weekend, my hubby and I got into a disagreement about what a grin looks like. When you're reading along in a book and it says "she grinned at him", what do you picture? What does a grin look like to you? I thought it would be fun to do a little selfie contest to see what you all think a grin looks like and have a giveaway at the end of the week.
SHOW ME YOUR GRIN!
To enter:
• Take a selfie of you grinning
• Share it in the comments of my Facebook post HERE
On Friday, I will share the whole story and draw a name. One person will win a signed paperback copy of any one of my books. (US residents only. Sorry!)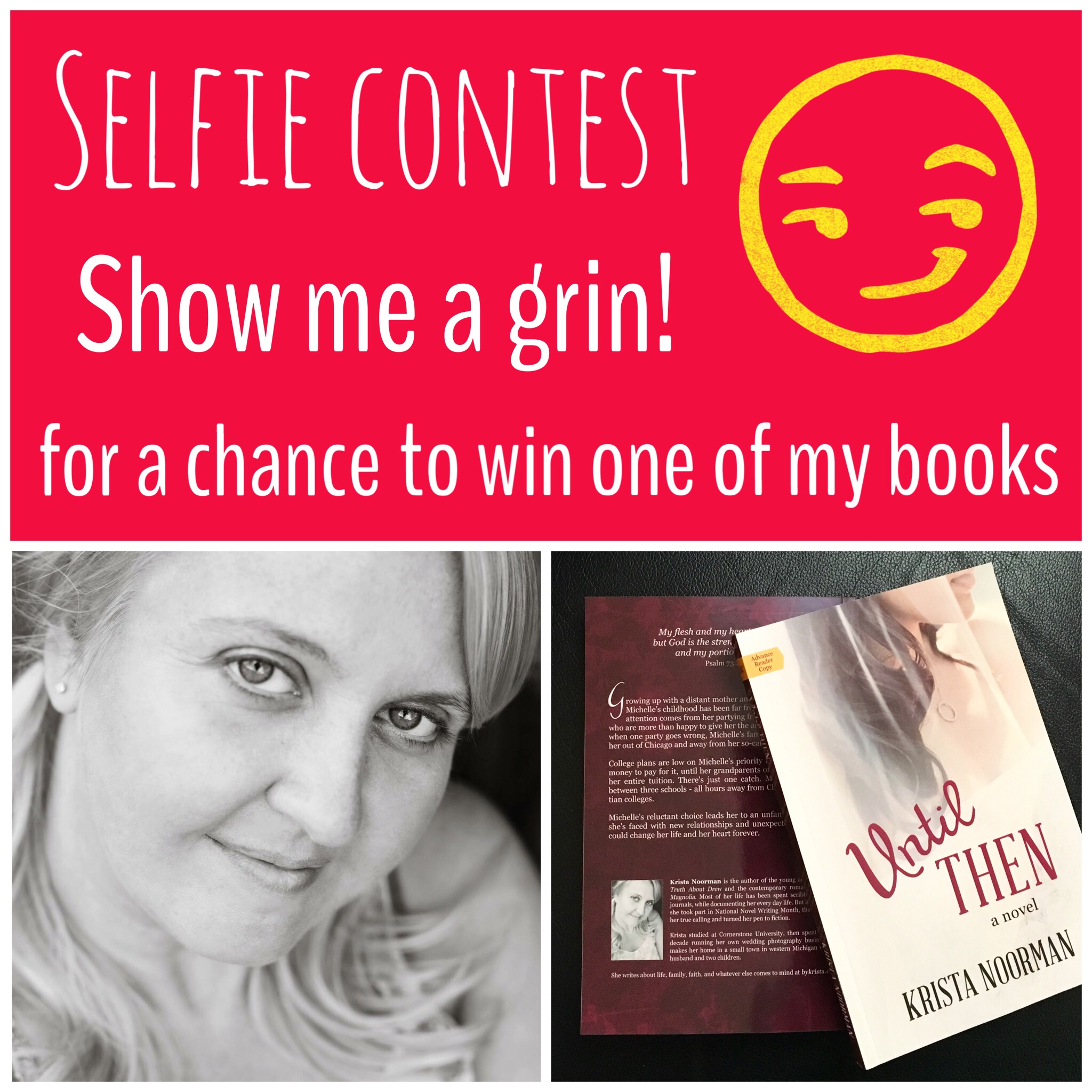 Thanks for your help!