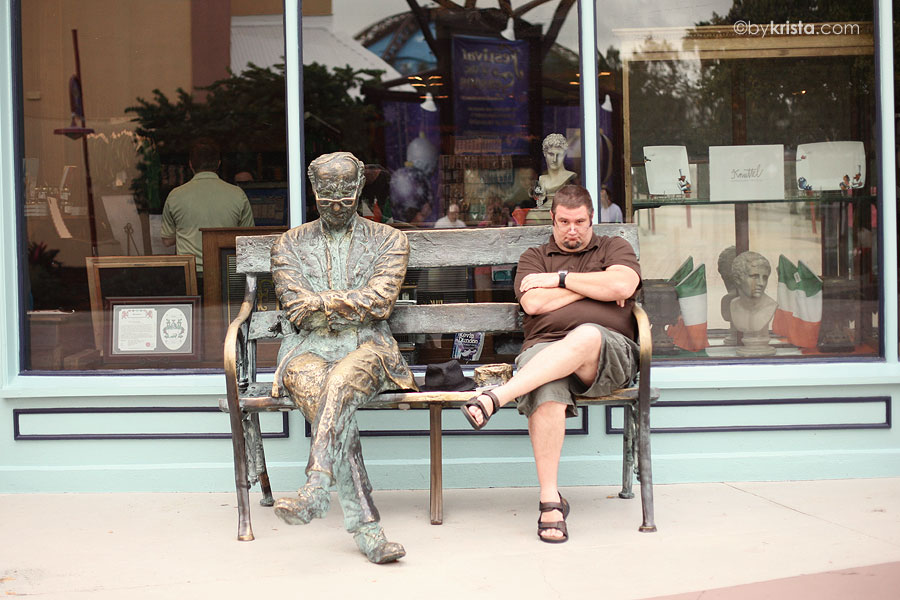 Downtown Disney. December 2011.
On our third day, after hanging out at the pool for a while, we headed to Downtown Disney for the evening, did a little window shopping, made a stop at the Lego store (of course!), had ice cream and rode the carousel. We met up with Heather's friends, Dina & Andreas, while we were there (some of you may remember that I shot their wedding in Naples FL a few years ago). It was so great to see them again. Chloe also discovered her new favorite store, Little Miss Matched. We would return there before the end of our trip for a few souvenirs. Here are a few highlights of the night.
Ghirardelli, anyone? Yum!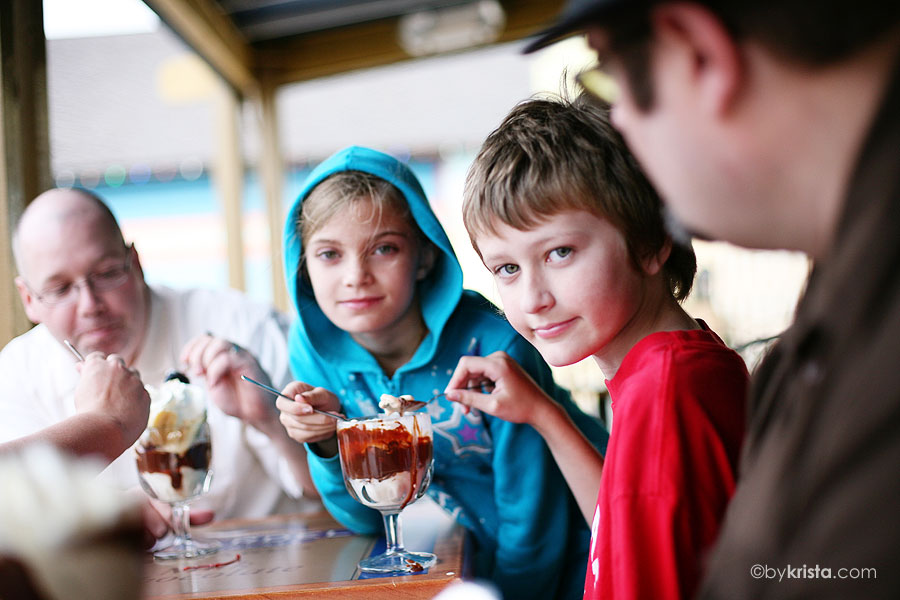 Scarlett LOVES Toy Story!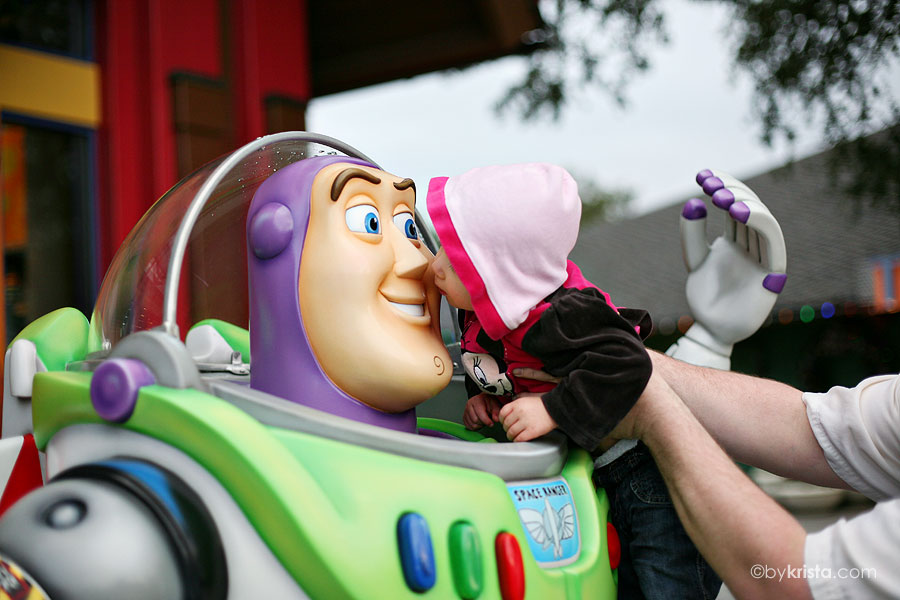 I love this picture. Pure joy on her face. <3 (and on her mommy's face, too)
There's Chloe in the background, too, spinning and spinning.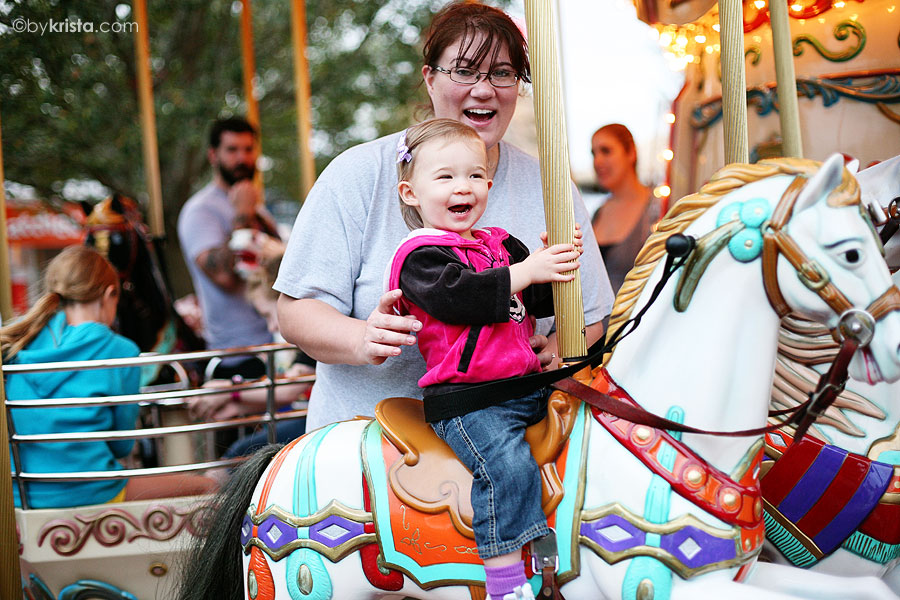 My little family.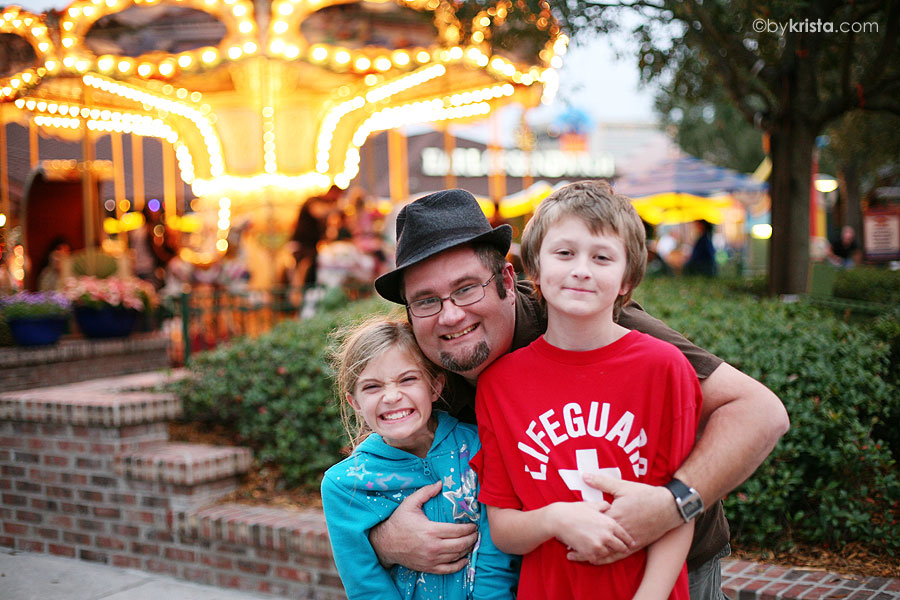 Downtown Disney at night. Chloe with one of the living statues.