The temps here this week are HOT HOT HOT! Forecast calls for highs in the 90's every day for at least the next week. I foresee lots of time in the pool.
We kicked off the heat wave with a little get together on Sunday afternoon with Mom O, Heather and Scarlett. We had yummy food on the grill, swam in the pool, and had popsicles for dessert.
Scarlett was so adorable in her cute little hat. She kept walking along the sidewalk and crouching down to "dribble" the ball. It was so cute.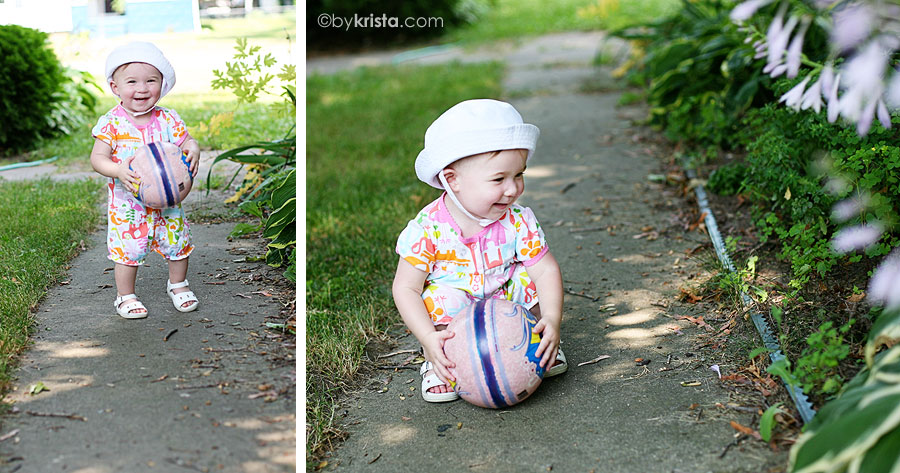 And that little swimsuit was SO cute. She had fun chilling in her little floaty tube in the pool.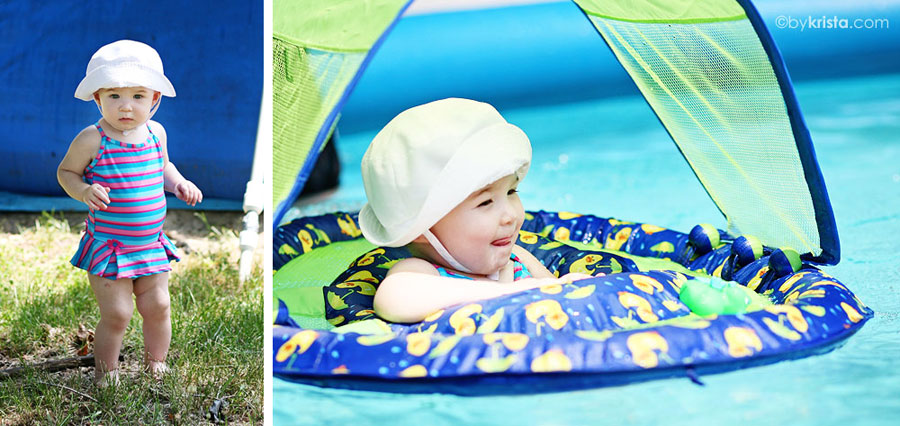 I love her little look in this one. I think she was looking at Jake. hehe.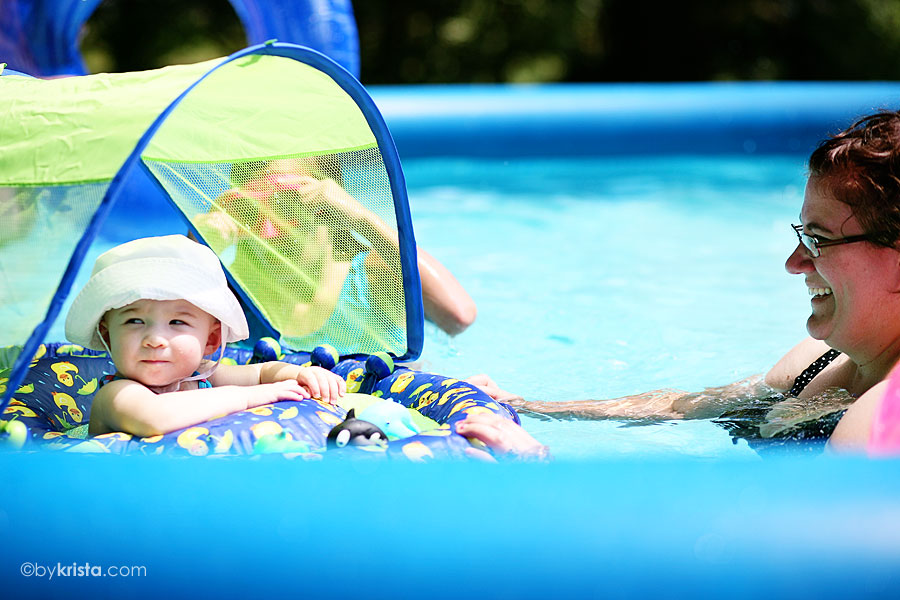 Chloe and Zach had fun squirting Scarlett with her little pool toys.

After Scarlett got out, we made big waves in the pool. Mom O was jumping around in the water saying, "See what my new back can do!" She had such a hard summer last year, barely able to move at times with extreme back pain from wiping out on some ice that winter, until she had her surgery. Praise God that she got all fixed up and can enjoy life again.
It was such a nice day. Love having family over to visit.
On a side note, my own back pain seems to be subsiding finally. The past few days it has been much better. Very thankful that I can sit again without pain and do a little blogging and playing with all the pictures I've been taking this summer.
---
Today also marks my parents 40th wedding anniversary.



A few photos I scanned from some old negatives that were my Grandma's
Happy Anniversary, Mom and Dad!