• Going through pictures from Scarlett's bday party and found this one of Chloe. Played with a bunch of textures using Photoshop and got a few fun versions. I think I like the one on the lower right the best.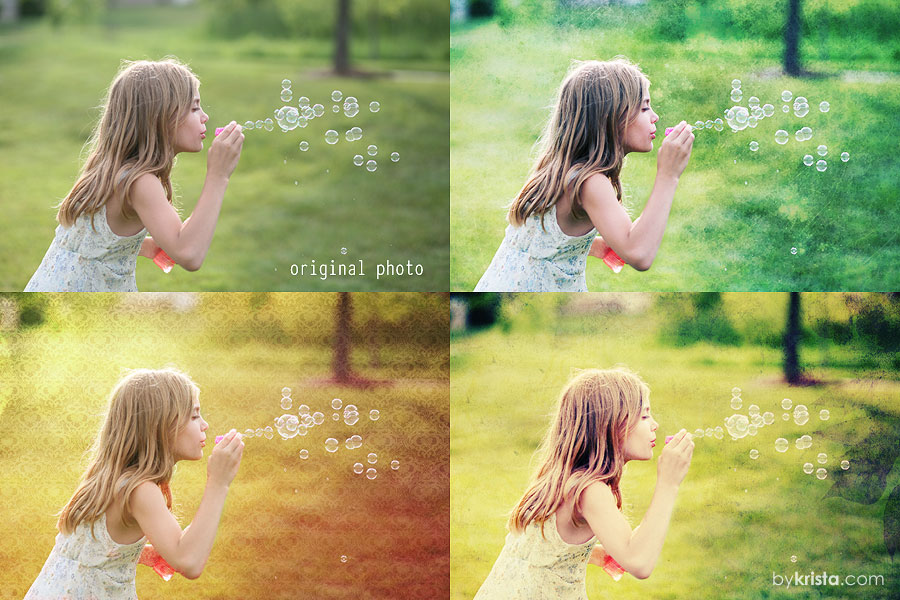 • Went to an anniversary party on Saturday for Laurel & Steve, my neighbors growing up. It was nice to see them and their daughters, April and Holly. We had a good time reminiscing about the good ol' days.
• Did something to my back this weekend. Not sure what, but I am in a lot of pain. My lower back is extremely stiff and sore. Hurts to sit for long periods of time and when I do sit and then try to get up … it makes me wants to cry. Hope it gets better quickly.
• Watched "Facing the Giants" yesterday. A little family time! That movie is so wonderful.
• Lots of storms this morning, so we're having a quiet day indoors watching TV, knitting, playing on the computer. Chloe and I sat on our front porch for a while watching the storms. She read some books and I knitted her a headband. It was nice.
• Hoping for some nice sunshine this week so we can spend some time in our beloved "Big Blue" pool.
Happy Monday everyone!