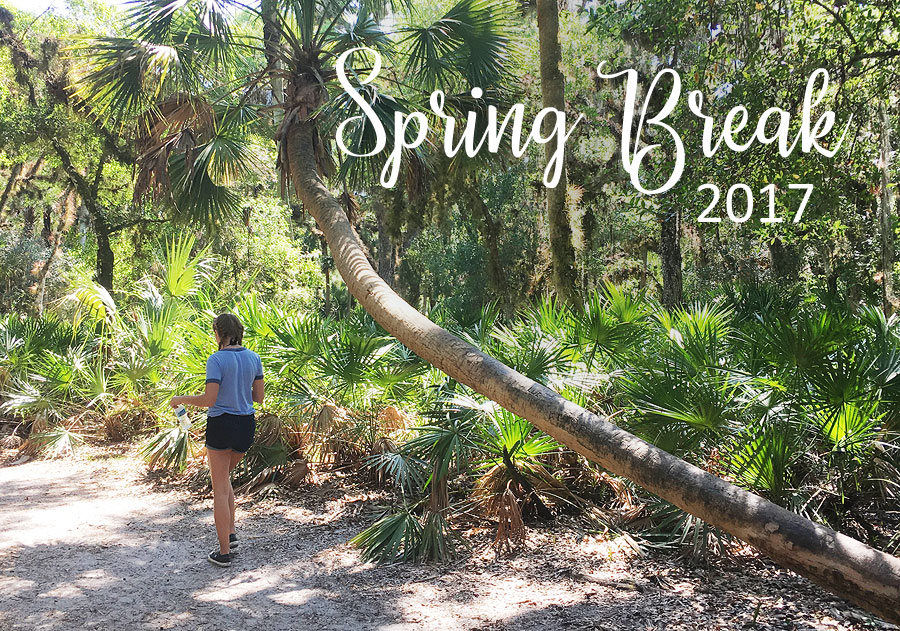 After a wonderful weekend, we started the week with water aerobics at the pool with Mom O. It was fun and I'm sure it's part of why my muscles felt so much better by the end of our vacation. Low impact exercise in the water is so good for the body. After aerobics, I floated around in the pool while Jake and Mom went in the hot tub. The kids had been at the pool for a bit swimming and hanging out in the hot tub, but had gone back to the camper. Then Chloe came back suddenly and told Jake that Zach had fallen and hurt his knee. Jake went to check on him and discovered that he had reached for something up on a shelf in the camper, but his shoes (slides) were wet and his foot slipped sideways as he reached causing his knee to pop and he fell. I guess when he stood, it popped back into place. Ouch! So his knee was all swollen and we got him some ice for it, an Ace bandage to wrap it up, and some ibuprofen for any pain. Poor kid. Our plan for the day was to go to Myakka River State Park so he had to stay back and rest his leg. Felt so bad for him, but he didn't complain.
Our visit to Myakka was nice. Hot, but nice. And we did see gators. Eeeeek!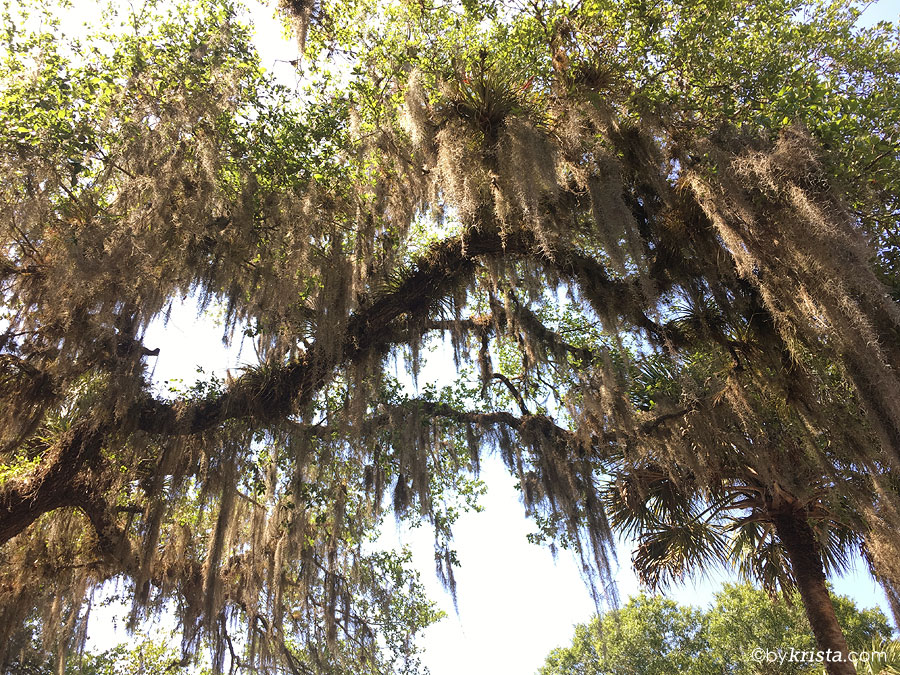 Felt like we were in Jurassic Park all day … without the dinosaurs, of course.
We did the Canopy Walk, which loops through the park a short distance to these towers. You climb the shorter first one, cross this bridge, then climb the second one with lots of stairs that take you above the trees.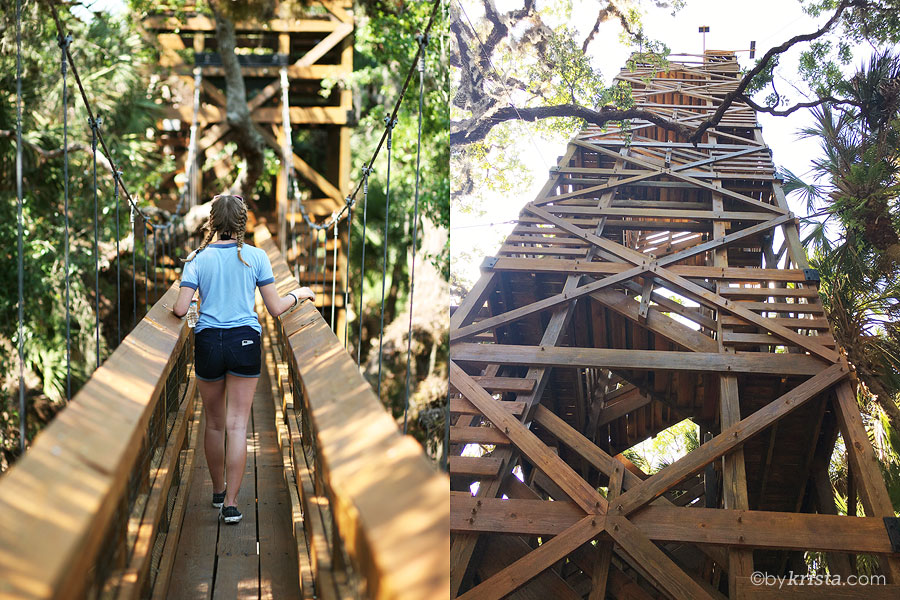 Totally worth the climb!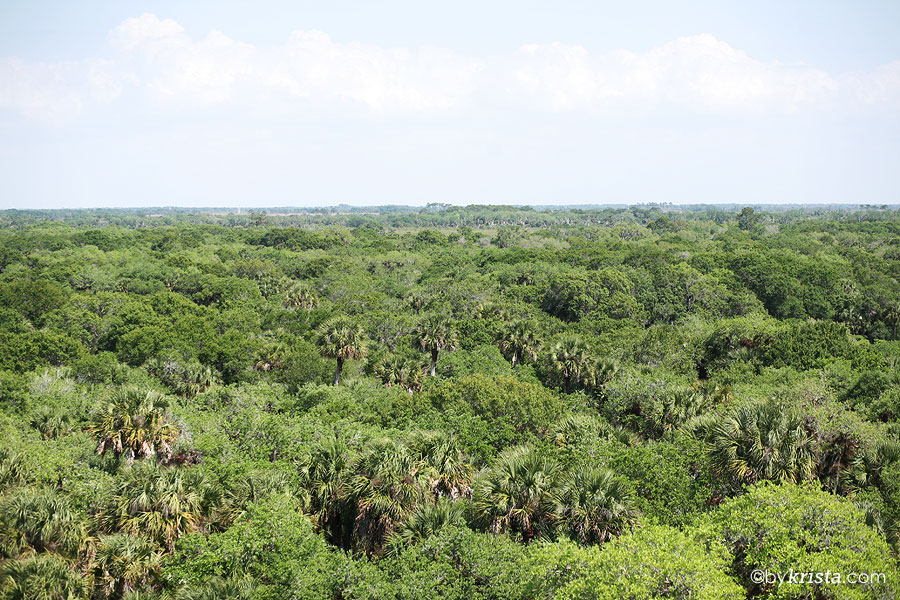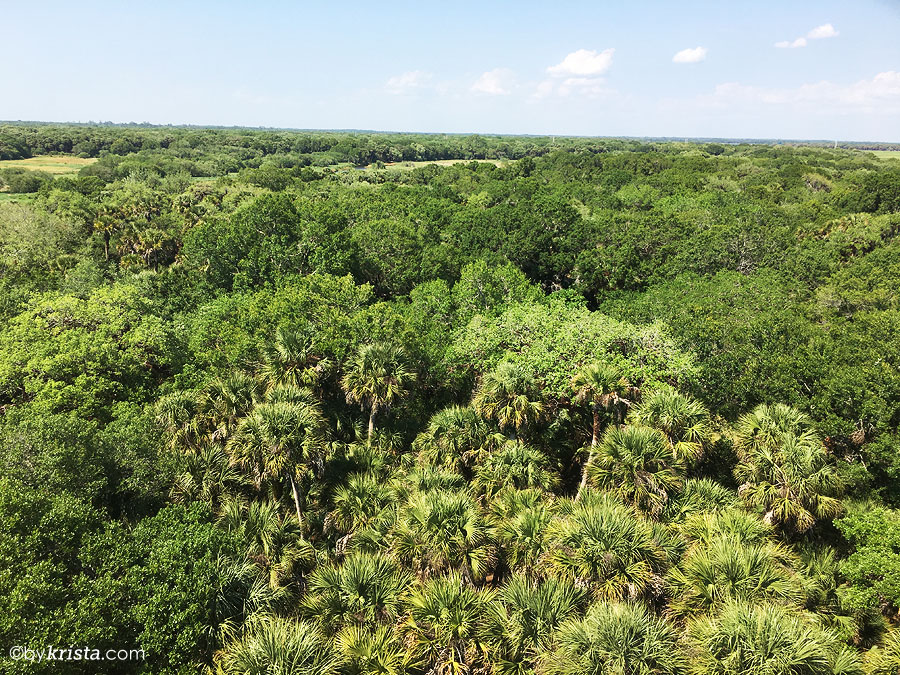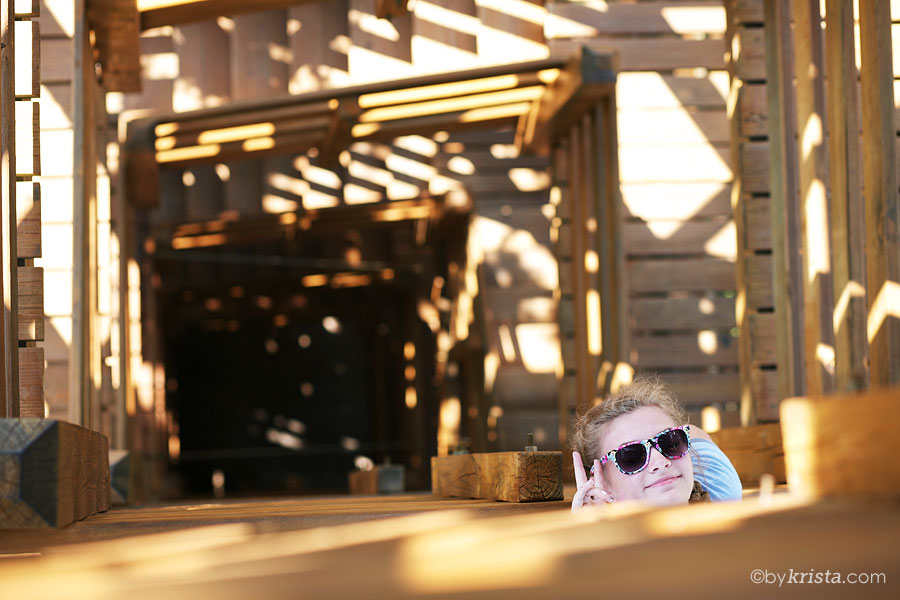 There is a longer hike that you can take through the park, but we didn't do that one. It was a hot day. We did drive back and see the lake that is there, though. Very pretty area.
I was going to finish the Spring Break posts with this one, but then I started looking through all the pictures from the next day and I knew that one needed a post of its own, so that will be coming soon.
(Update on Zach's knee: after we got back from vacation, our doctor was able to get him in last minute to check the knee. It had a lot of fluid built up in it from the injury, so he drained it right there in the office, right in front of me. I couldn't look. Too gross. But he could finally bend his knee again. It's been almost a month since vacation and he rode his bike the other day with no problems, so I'd say he's healing up nicely.)