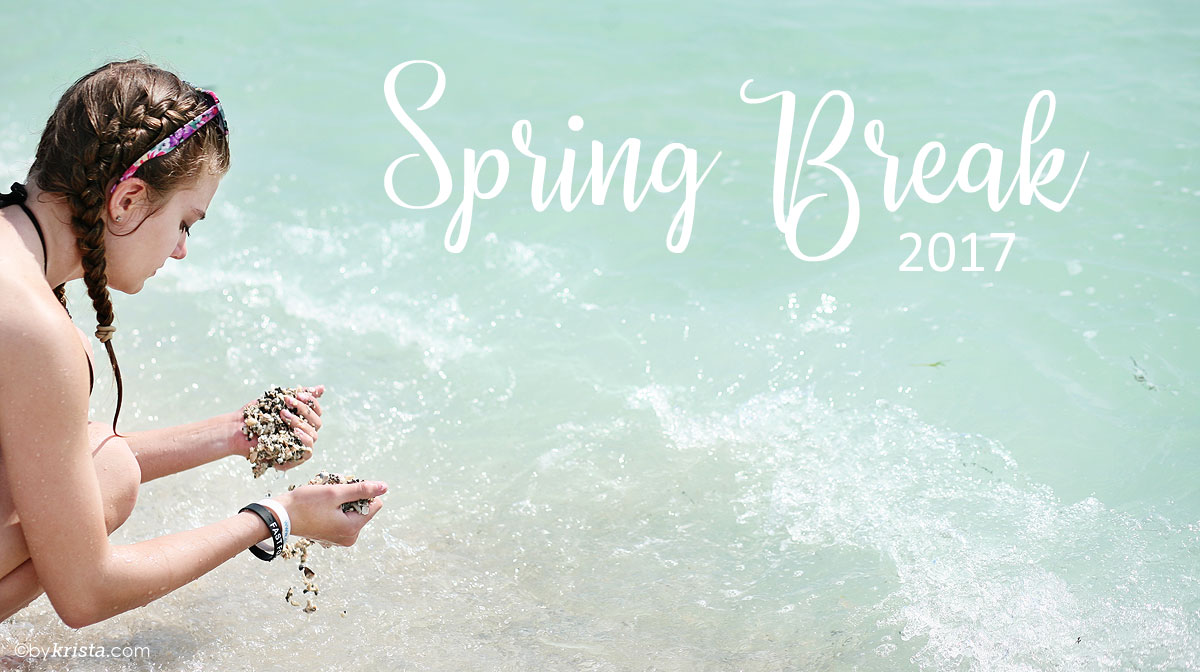 We weren't planning to travel during Spring Break this year. Not at all. But Jake's parents have become snowbirds this year and in March, they decided to stay a little longer in Florida than originally planned, which coincided with the kids Spring Break. So we decided rather spontaneously that we would go down for a visit. Best decision ever. All the details fell into place for us to stay as if it was meant to be.
So we hopped in our car on Thursday evening (an hour later than I hoped due to a random hail storm that prevented us from loading the bike rack onto the car!) and made the 20 hour drive south (took us about 23 due to stops and traffic and such). We arrived Friday evening and this is the beautiful night sky we were blessed with after the long journey south. Totally worth it for that and for the big hugs from Mom and Dad after not seeing them for a few months.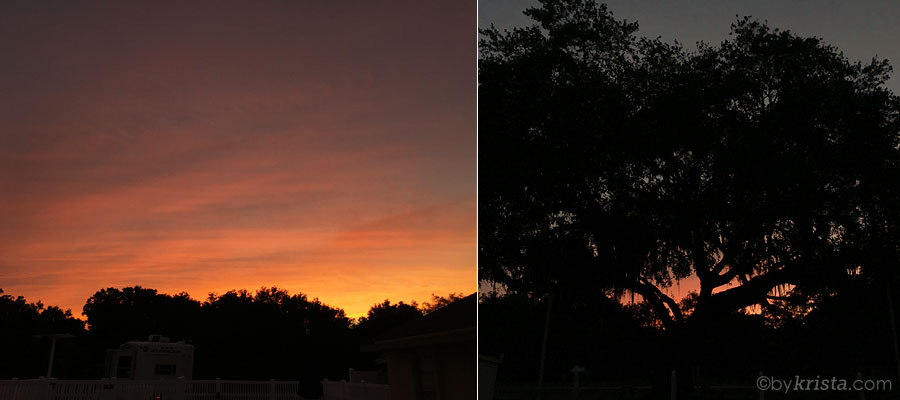 After a good night's sleep, we took it easy on Saturday, visited Joshua Citrus for yummy ice cream (mine was pineapple/orange twist! Yum!), did a little shopping, picked up some groceries for the week, and enjoyed the Chinese buffet for dinner.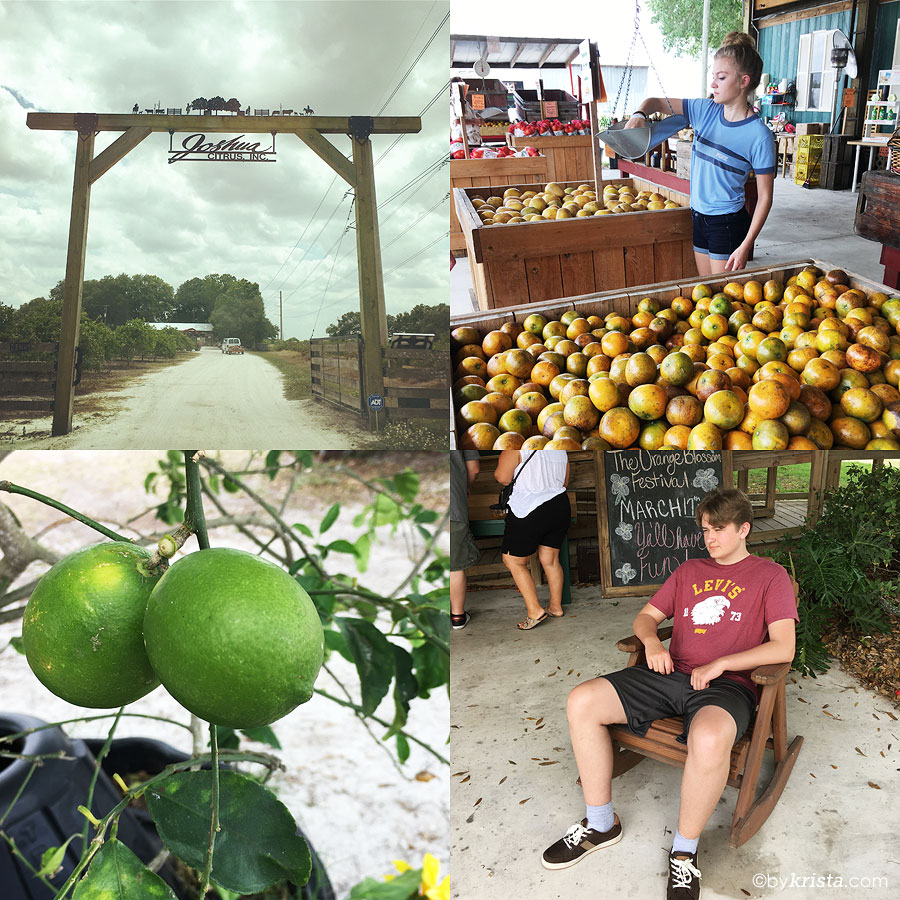 On Sunday, we ventured out to the Red Barn flea market in Bradenton. The guys ventured off one way while us girls went another. I don't think we even saw half of the things offered there. It is huge. The kids picked up some souvenirs. I grabbed some fresh strawberries to nibble on. Mom treated us to some mini donuts made right there in the booth and iced coffee (lemonade for Chloe).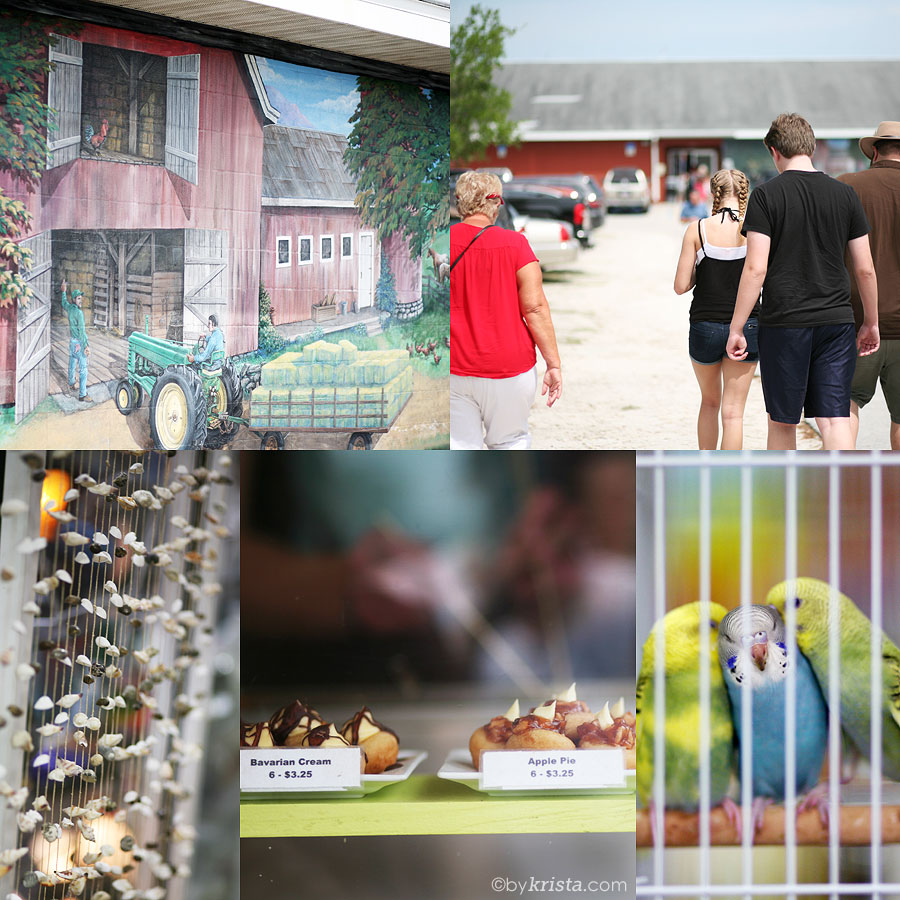 Then it was off to the Gulf of Mexico. We drove through Bradenton, which takes forever with all the traffic heading toward the beaches, and made our way to Anna Maria Island to find a place to play for the afternoon. We came across Coquina Beach and settled there. It was a really nice location and a beautiful day for some swimming.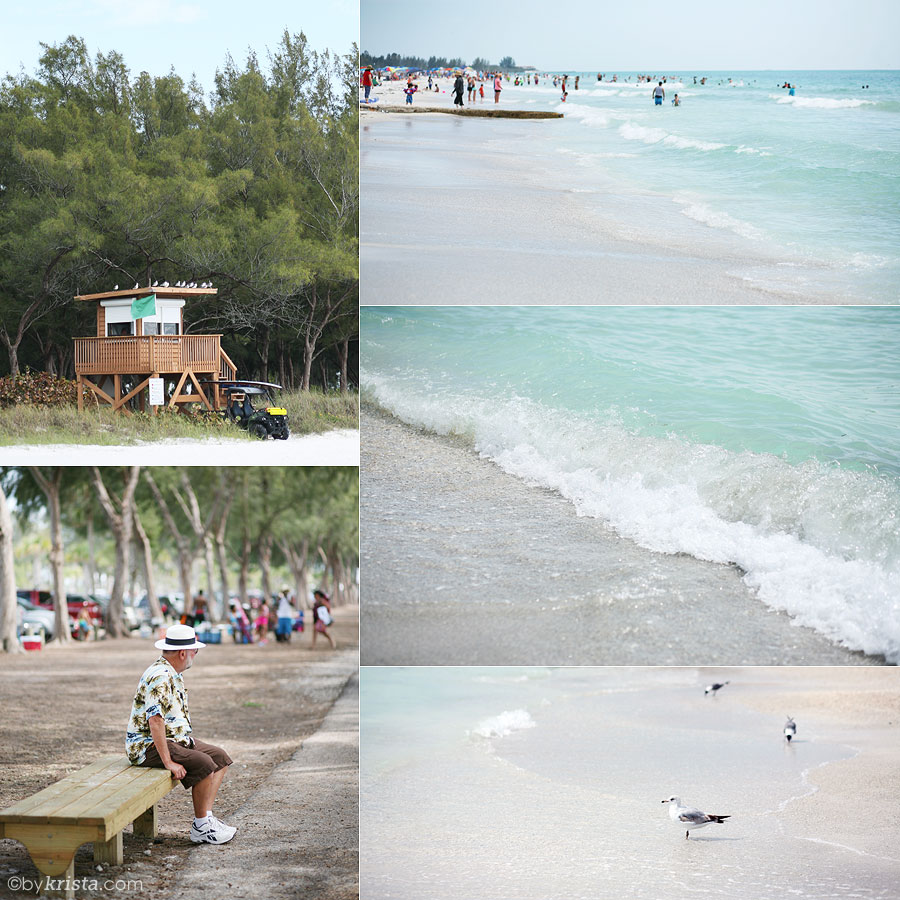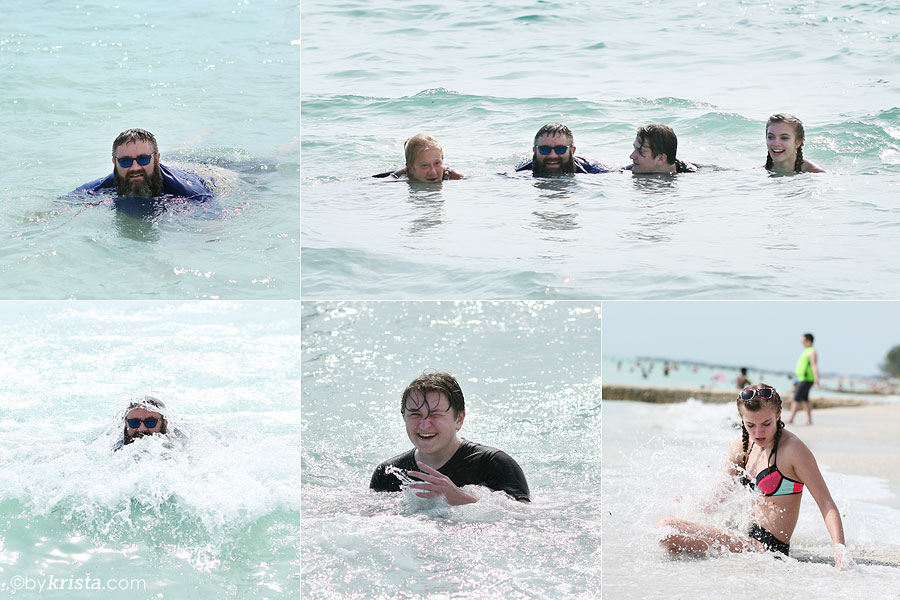 OK. I really do like Jake even though this looks like I'm pushing him away. That's just because he was soaking wet and I was dry.
And Chloe had to do a little gymnastics on the beach, of course.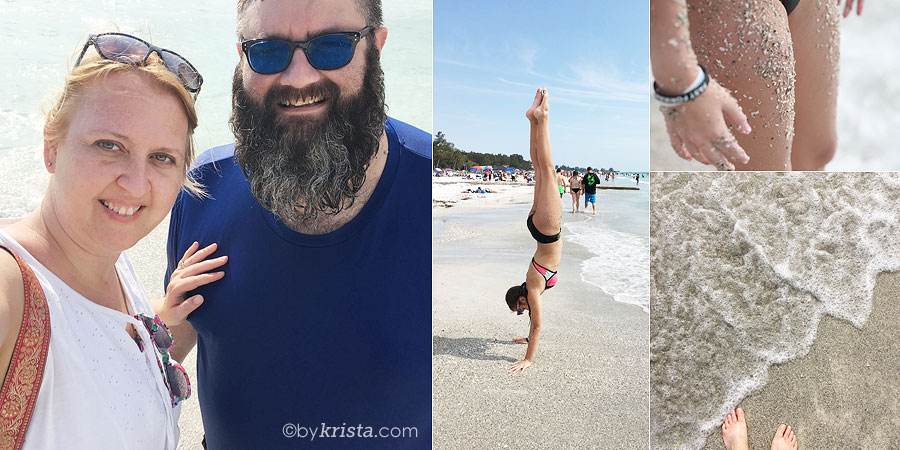 We ended our day in Sarasota for dinner and took some family pictures by this pretty tree that was behind the restaurant.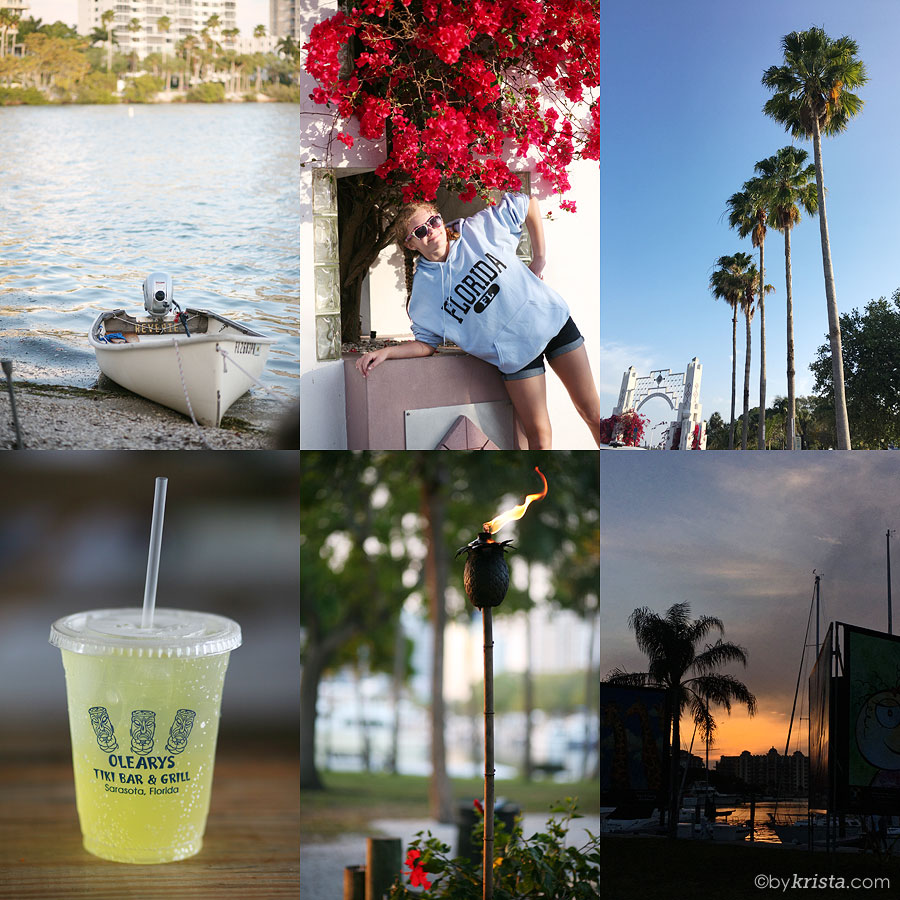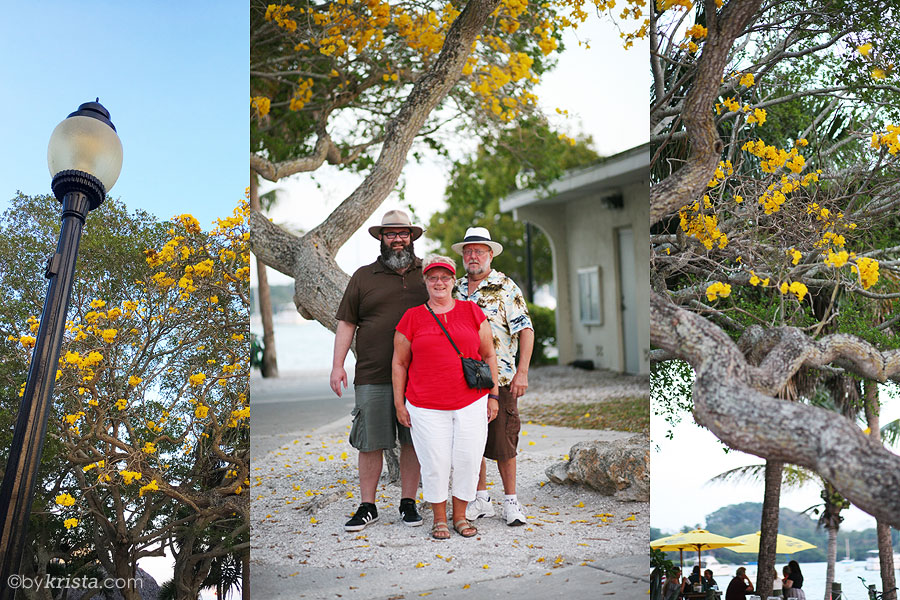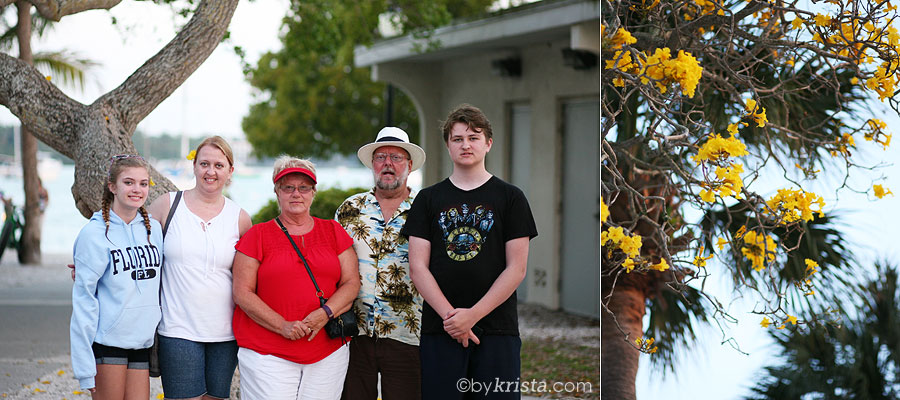 Need to go through the second half of my pictures and then I'll share our further adventures from the week!
Happy Easter, everyone!