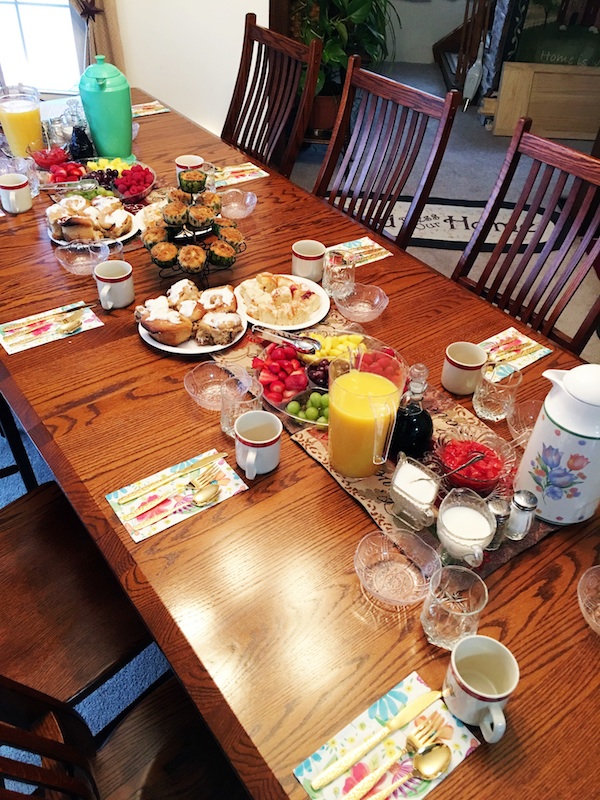 This weekend was very emotional for our family as we had a special prayer breakfast for Dad, surrounded by his close friends, pastors from his church, and my grandfather, who is a retired pastor as well. It was a most amazing thing to witness as those men laid hands on my dad, anointed him with oil, and prayed over him for his health, for God's will and timing in all of this. The presence of God could definitely be felt in that room.
"For where two or three are gathered together in my name, there am I in the midst of them." Matthew 18:20
Dad is trying to go about his days as normally as possible while he waits for a new liver. His options are basically what they call a CADAVER LIVER, which is when someone is on life support but has been diagnosed as brain dead and the family chooses to turn off the machines and donate organs, or a LIVING DONOR, which is when someone gifts a portion of their liver to save a person's life.
In order for my dad to get a part of someone's liver, there are many tests that have to be done — the person donating has to be similar in body size (make sure the liver will be the right size for my dad) and their blood type must be O (my dad is O+). They also must be 55 years of age or younger.
The coolest thing to me about living donors is that after they gift that portion of their liver to a person in need, their own liver will regenerate in a couple weeks, fully regenerating over a couple months (I believe) to a normal size liver. And the portion that would replace my dad's failing liver will regrow to a full liver in a couple month's time as well. That is the most amazing thing I have ever heard. The way God created our bodies to function is just mind-blowing.
If you feel led to gift a portion of your liver – a gift that could save my dad's life – please let me know and I will put you in touch with them so you can get more information. There are many tests and things to consider.
And feel free to share about my dad's condition. There just might be someone out there among your family/friends who God has chosen already to be a part of all of this, someone who is a perfect match who could get my dad the liver he so desperately needs.
Here is some information about being a living donor on the UNOS site:
https://transplantliving.org/living-donation/being-a-living-donor/
Of course, the very BEST option of all would be if God just healed the liver he has.
What an amazing miracle that would be.
We know God has a very specific reason for all of this, and we trust Him and His timing in Dad getting a new liver or one from a Living Donor. Please pray for us through all of this. We need as many prayer warriors as we can get.
Thank you, my dear friends.