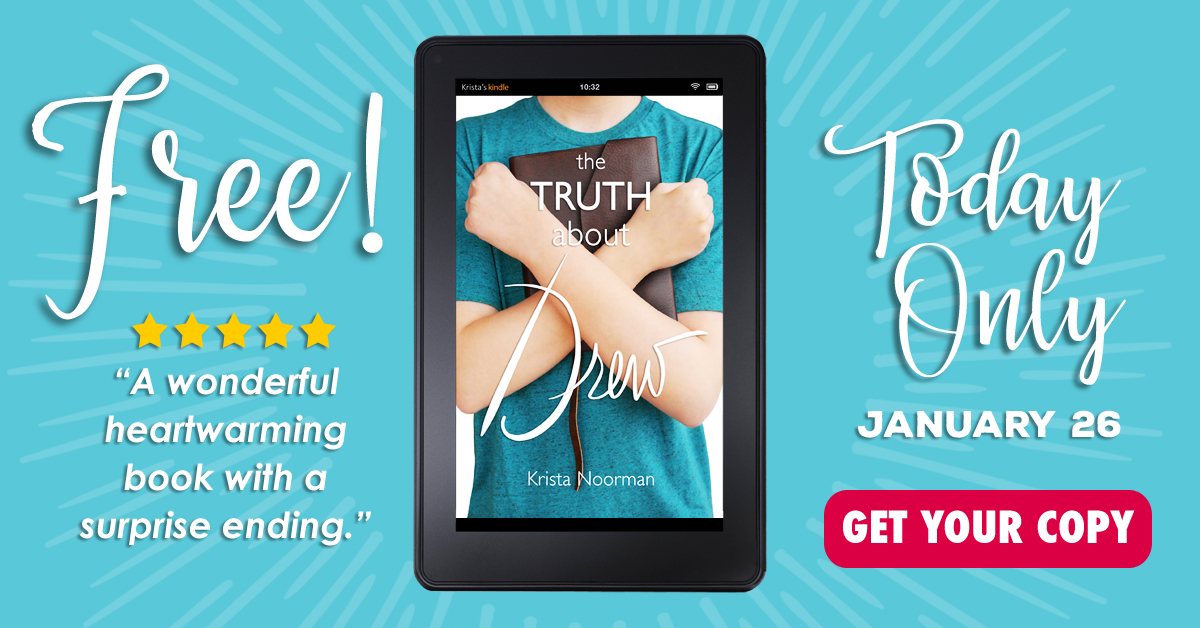 It seems crazy that it was three years ago that I was editing this book and getting it ready for publication. Out of all the books I've written so far, this is the one that I get the sweetest posts, emails, and reviews about. And all I can say is that God gave me the idea for this book and He has used it in ways I could not have imagined when I wrote it.
The Truth About Drew eBook is FREE today. Add it to your Kindle now.
If you read (or have already read it) and enjoyed it, please remember to stop by Amazon and leave a brief review. Thank you.