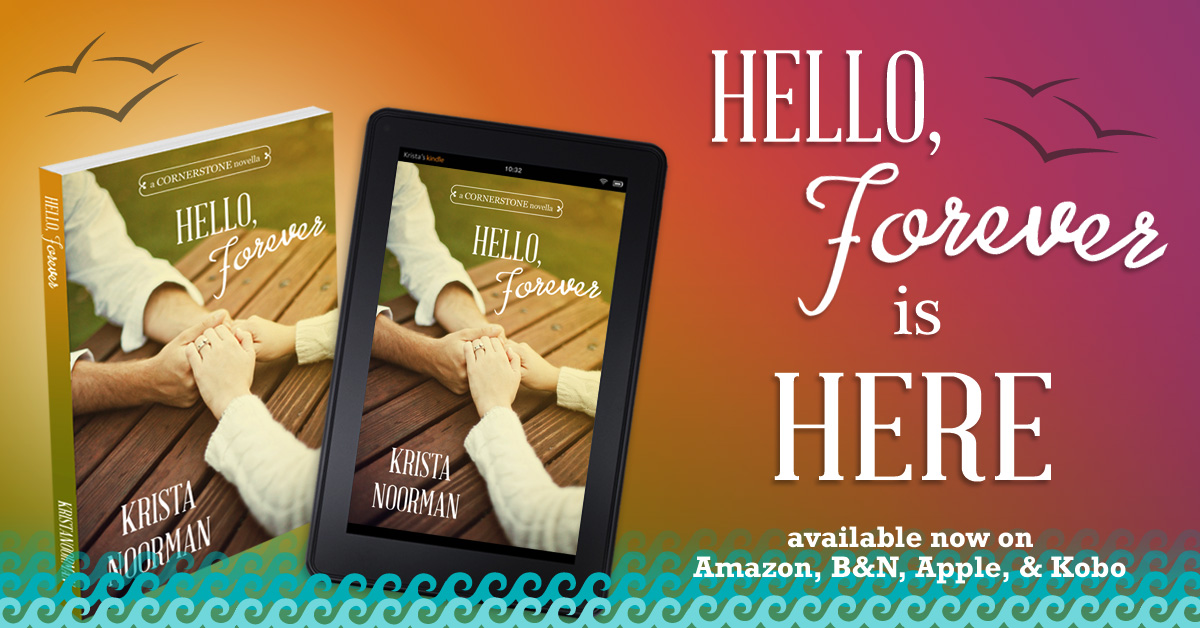 Well, after eight months of writing the first draft, editing, and putting the finishing touches on this baby, HELLO, FOREVER is finally ready and releasing into the world today. I'm so excited to share it with you, and I hope you will find it to be a sweet addition to Maggie and Simon's story.
HELLO, FOREVER is available on the following sites:
• eBooks •
Kindle
Apple iBooks
B&N Nook
Kobo
• Paperback •
Createspace
** the paperback will be available on Amazon (should be later today or tomorrow), but for now it can still be ordered direct from my Createspace storefront.
What's it about?
Maggie James spent years all-consumed by her wedding photography business, hiding out from love after a painful breakup. When fellow photographer and consummate rogue Simon Walker came into her life, she held him at arms length to protect her fragile heart from being broken again. But after discovering how he selflessly helped her business in a very big way and admitting her mistaken assumptions about him, she is finally ready to give him a chance. Will fear keep her from truly opening her heart to him? Or will secrets tear them apart?
From small town Michigan to the sunny shores of Malibu, California, Maggie and Simon must navigate their budding relationship, survive family drama, and come face to face with the past to see if their faith and ever growing love are enough to get them to forever.
NOTE:
This novella is the sequel to GOODBYE, MAGNOLIA, so I highly recommend reading that one first.
Happy reading!