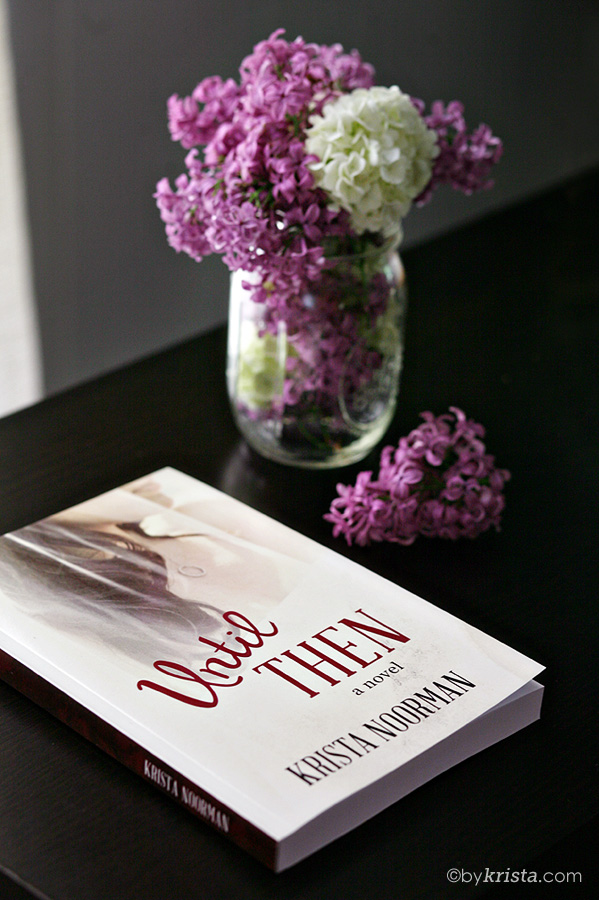 We had such a nice weekend visiting with Jake's mom on the east side of the state. Jake's aunt passed away this past week, so Mom really needed to be surrounded by family after losing her sister. It was much needed for all of us, I think.
It was relaxing … and hot. Summer is here, for sure. The kids had a great time running around in the sprinklers and shooting each other with water guns. We enjoyed watching a couple of storms with crazy awesome clouds roll through. Delicious meals on the grill were enjoyed. It was just a wonderful Memorial Day weekend overall.
After a busy week of launching my book, my brain was totally fried. I needed to step away from all of that, do nothing much at all, let my mind rest. It's sort of that let down feeling you get after you've planned a big event, like a wedding or a party, for a really long time and the day has come and gone, and you just sit and think back on it and you just want to cry. I did cry actually. Especially from all of the support I got from friends, family, launch team, and even strangers online who have already read the book and posted nice reviews.
"I like how well the author depicted what it's like when someone has past hurts and has accepted Christ, but hasn't fully let go. … Kudos on a well written book about redemption and grace!" – Nina Y, Amazon Customer
Isn't that the sweetest? Thank you, Nina.
Check out the NEW PAGE I put together specifically for UNTIL THEN. There is a link to purchase the book there as well as more reviews.
And if you ordered a paperback, I'd love to see a picture of you with the book. Happy reading, friends!