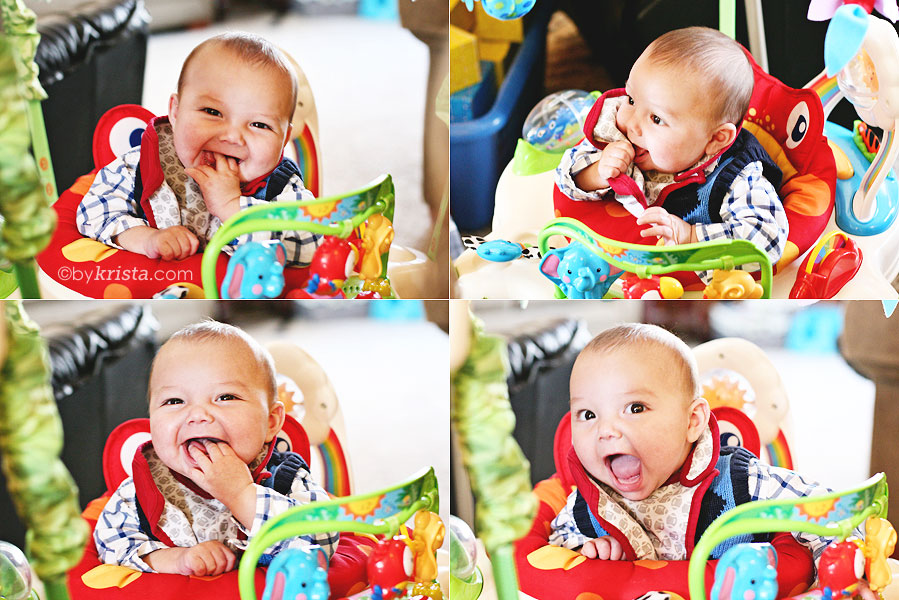 Look at this little guy! Isn't he adorable? He has the best smile and such big, bright eyes.
In all the busyness of the week of Thanksgiving (and since), I haven't had time to share pictures from Adoption Day, which was November 24th. My mom and I were invited by our dear friend, Erinn, to come and celebrate with them as the adoption of their sweet son was finalized. I took a bunch of pictures for them throughout the morning at the court and at their home afterwards, which is where I captured baby Nathan in all his happiness (above) bouncing in his bouncer, smiling, and being loved on. This kid is so blessed to have such wonderful parents and two big brothers (and many more family members and friends) to love him.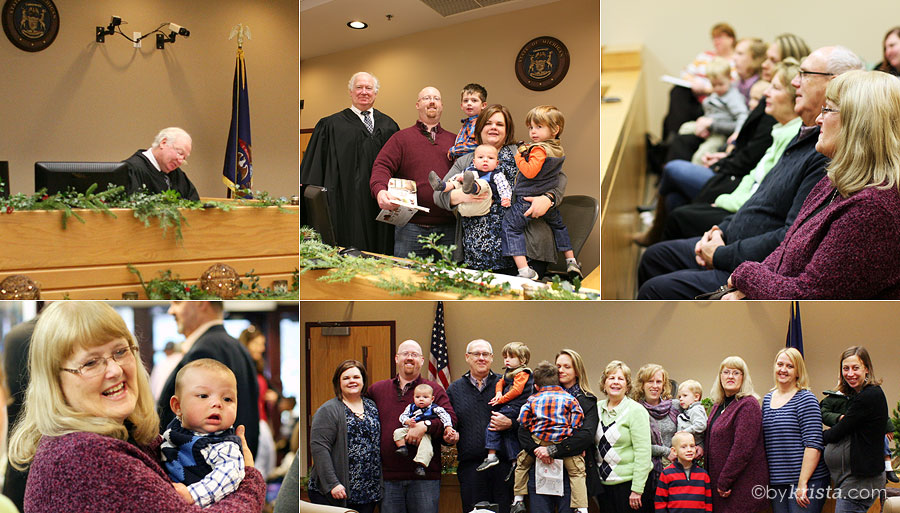 It was wonderful to be a part of this important day in their lives. God truly worked out all the little details for this moment to happen, and it was a blessing to witness.