Good morning, all! Today is a special day for my friend, Anita. That's her over there. –>
It's the official release date of her second book, In The Shadow Of Thy Wings, Book 2 in her Civil War series. I know from personal experience how fun release day is for an author. It's a whirlwind of people sharing on social media and lots of activity going on.
I met Anita online last year on Goodreads. We were both releasing our first books and she needed a little help with cover design, which I happily helped her with. We've been friends ever since.
Here's what I love about Anita. From the first moment, I knew she had a strong faith in God. It comes across in everything she writes – her posts, her books, our emails and Facebook chats. She loves the Lord and it shines through. I feel blessed to have met her and to walk along in this writing life with her as a friend and kindred spirit.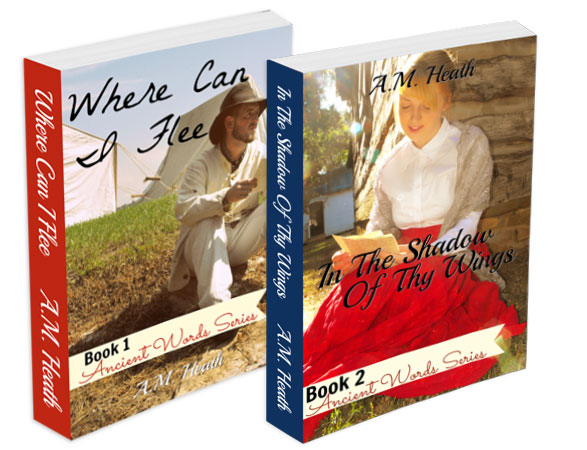 Both books in the Ancient Words series are available now:
Where Can I Flee
In The Shadow of Thy Wings
I wrote a little review of In The Shadow Of Thy Wings over on Goodreads, and I thought I'd share it here:
"The second installment in the Ancient Words Series was a wonderful read. I enjoyed continuing on this journey with Claire and Frank and their friends and family, following along through the perils of war time, the relationship struggles, the dangerous situations the characters sometimes found themselves in, and their reliance on God to get them through it all. I loved the sweet romantic moments, too. This book had me biting my nails, smiling, getting angry, laughing, crying. I'm so invested in these characters now, and I'm looking forward to the next book in the series to see how things turn out."
A GIVEAWAY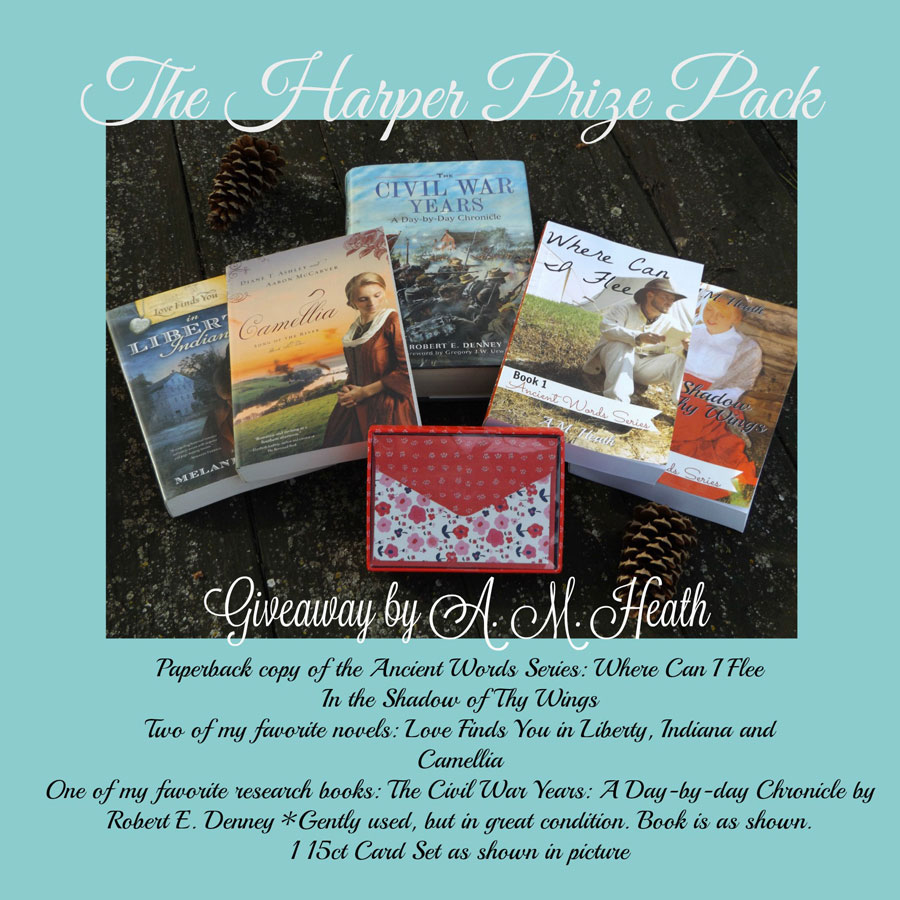 a Rafflecopter giveaway

Plus, there's a fun Facebook release party going on for the next few days with lots of great giveaways. After you enter the above giveaway, click on over to the party to help her celebrate!
Thanks, friends!