I hope you all had a wonderful Thanksgiving. Thought I'd check in and share a few sales I've got going on this weekend.
Goodbye, Magnolia
eBook is FREE from Black Friday thru Sunday.
That's right.
FREE!
So make sure you
click over to Amazon on FRIDAY
to get your copy.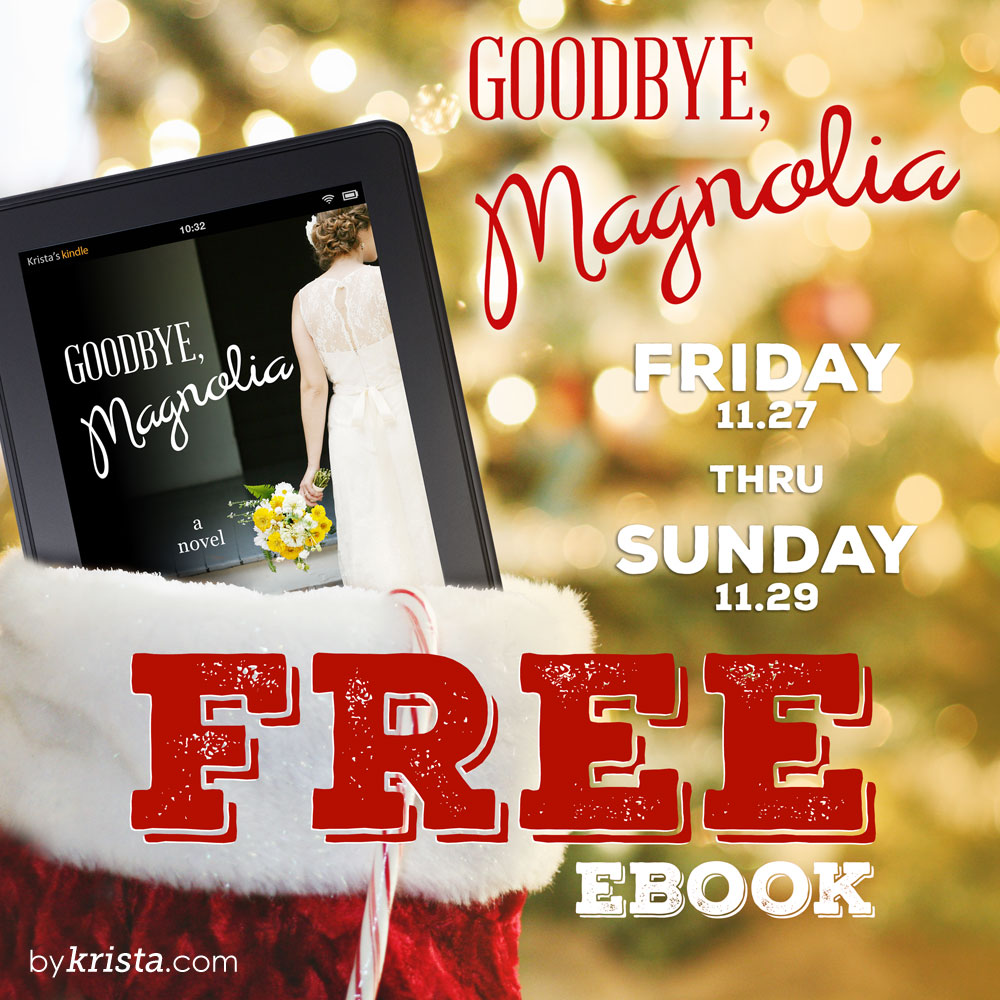 PAPERBACK SALE
Both of my books are on sale this weekend in paperback form.
Use COUPON CODE:
U5CQM2F4
to get $1.99 OFF each book.
You can order multiple copies and the code will take that amount off each copy as well.
Goodbye, Magnolia • $11.00 (originally $12.99)
The Truth About Drew • $8.00 (originally $9.99)
* Note: The above coupon code only works when you purchase paperbacks through my Amazon Createspace Storefront, so make sure you follow the links to each book from this post, then enter the code there. The code will not work on Amazon.com, Barnes & Noble, or anywhere else my paperbacks are sold. Thanks.
Happy shopping & Happy reading!