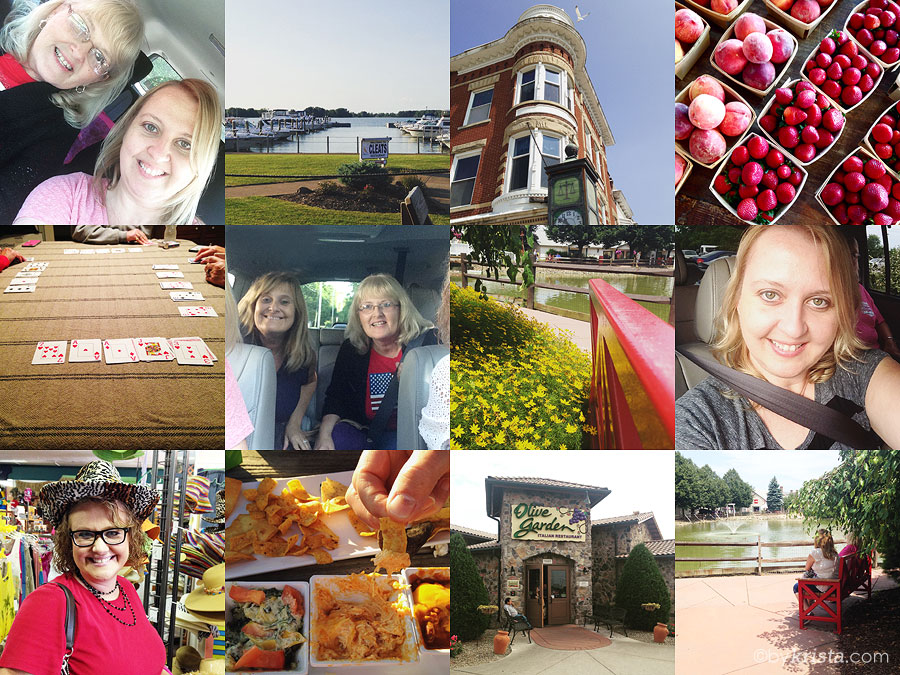 It's a miracle. I wrote on my blog.
My weekend was filled with many happy moments. Lots of laughing with my mom, Aunt Pat and Tonya on our Girls Days trip. Good meals. Catching up. Shopping. Playing Nutsy every night. Being silly. Enjoying the beautiful weather.
On the 4th, I joined up with Jake and the kids, who were already at Heather + Jeff's. We sat outside on their deck and watched several of their neighbors shoot off fireworks. It was a pretty impressive display. Sunday was Scarlett's 5th birthday party. One of the sweetest moments was when she saw me curling Chloe's hair and she asked if I would curl hers, too. My heart melted into a puddle.
She sat so patiently while I made little loose ringlets all around her head. So sweet. I love being an aunt.



While I was sitting here thinking about the fun weekend we just had, I started thinking about all of you. I wondered what your holiday looked like, what stories you would tell if we got together for coffee this morning.
Did you have to work the whole weekend? Were you under the weather and in bed the whole time or at the hospital with a sick loved one? Did you just go through the worst breakup of your life and cried your night away while the fireworks boomed loud outside? Or maybe you just got engaged? Or celebrated a birthday or an anniversary? Were you annoyed by your neighbors shooting off fireworks late into the night? Were you happy? Were you sad? Were you grieving? Were you falling in love?
Last night, I jumped back into writing on the new novel. I tried to put myself in Michelle's shoes and write all of her emotions during a very tough scene. I think that's why I'm thinking about you guys so much today. I'm trying to think about other people and how they deal with things. And I feel very strongly right now that some of you out there might just need prayer or need to vent or want to share something exciting. If that's you, then feel free to comment below or email me if you have a prayer request. I'm thinking about ya'.