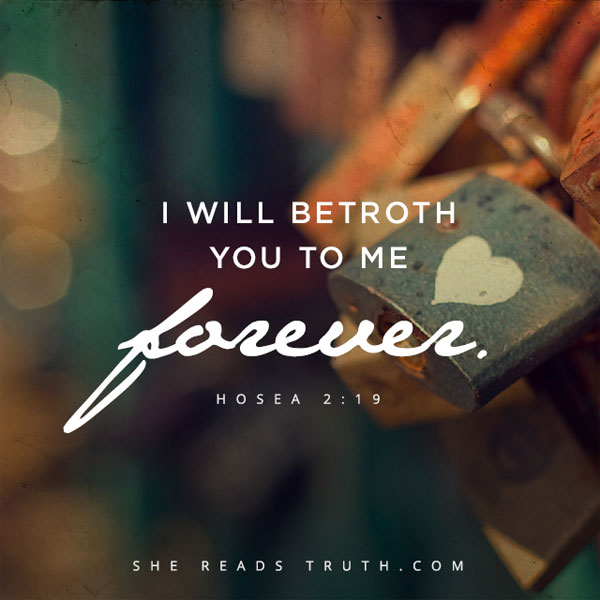 I have been following along with the Bible studies on She Reads Truth for a few months now. Starting my day in God's Word has always been a struggle for me. I'm not much of a morning person at all and once I drag myself out of bed and get ready for the day, my focus has turned to other things. I'm not even sure how I found their website, but I know it was with God's leading because the site already means so much to me. I receive an email from them every morning and it's helping me to take a little time out to read and think and let the verses soak in.
This month's study is on Hosea. Honestly, I've never really paid much attention to that book of the Bible or what God was trying to say in it. But there is so much to learn there. I like what Amanda said on Day One of the study:
"If you feel like a mess today, the book of Hosea is for you.
If you long to love Jesus more, but there are idols towering over your head and heart, the book of Hosea is for you.
If you've ever run from the Lord – or if you're running now – and you wonder if He's walked away, the book of Hosea is for you.
The book of Hosea is not about Hosea, it is about God's relentless pursuit of an undeserving people.
It's about Him and us."
I'm seeing already in just the first four days that it's about more than Hosea marrying Gomer, an adulterous woman, who was continuously unfaithful to Him. It's about God still loving the Israelites even though they turned away from Him and worshiped other gods and idols. And Hosea was commanded by God to take back his wife and love her again. How hard must that have been?
"Love her as the Lord loves the Israelites, though they turn to other gods…" Hosea 3:1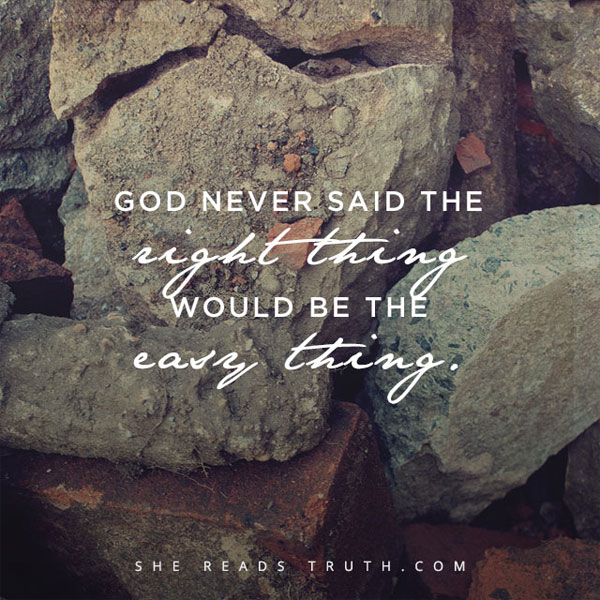 Click on over to She Reads Truth and join in the study of Hosea HERE.