Like a crazy person, I have started writing a new book, even though I'm in the middle of editing my current book. No details to give yet, but I'm having so much fun writing this one already. Last night, I spent a good amount of time "driving" along the Pacific Coast Highway using Google Street View for research. I really wish Jake and I could just hop on a plane and physically go there to do research, but I'm thankful for technology that allows me to at least see the area in pictures.
I found this beautiful photo the other night of the pier in Malibu and shared it on my Facebook Author page. It is breathtaking. Part of the new story takes place in this area and I'm excited to learn more about it and hopefully do it justice in the book.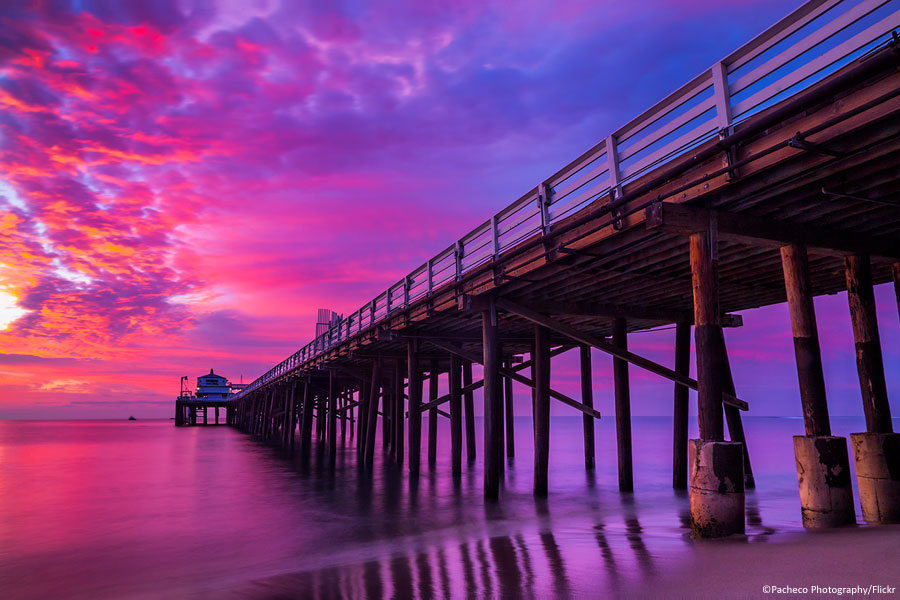 Happy Wednesday, all. We're about to start Spring Break in a couple days! Wish we were on our way to Malibu.