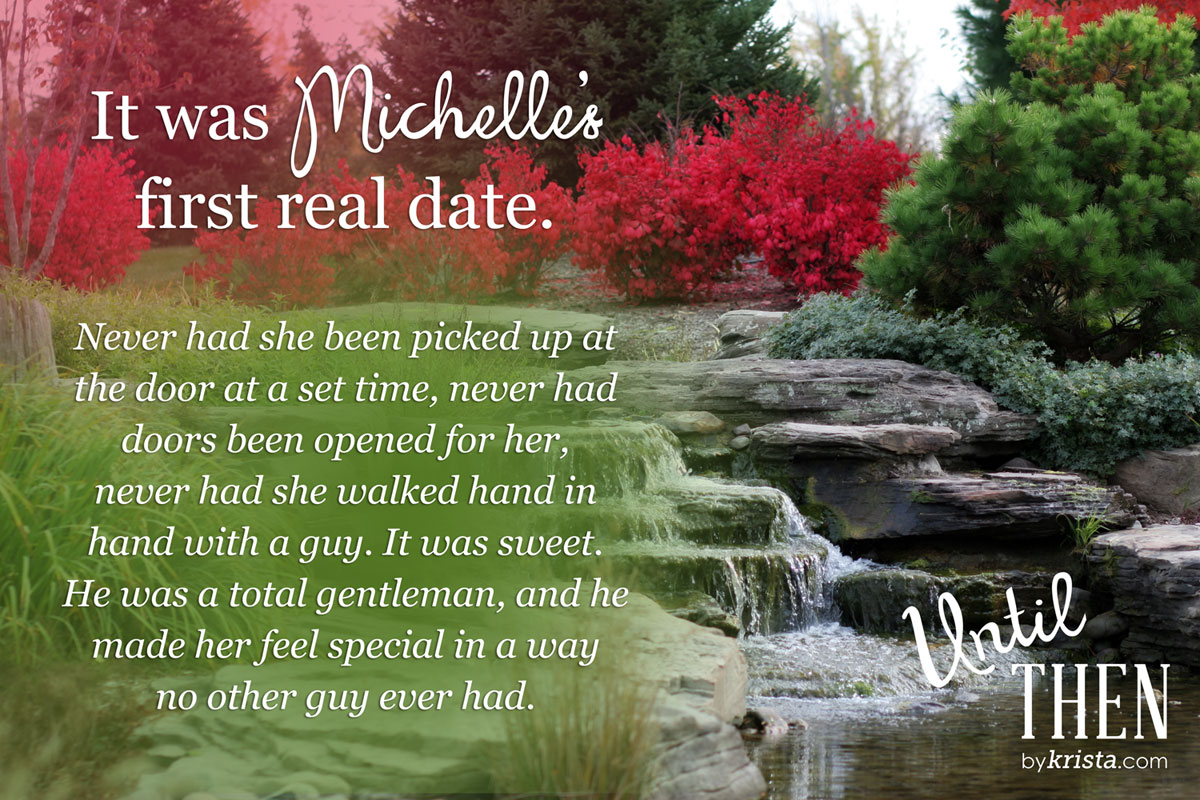 Yesterday was a day of sharing around here. I posted this image with another quote from Until Then. A couple of scenes take place at this little waterfall at Frederik Meijer Gardens in Grand Rapids between Michelle and a certain someone.
My newsletter went out last night with some very special announcements.
• RELEASE DATE — UNTIL THEN finally has a release date. MAY 24TH!!!! That's right. Michelle's story will be coming out in May. I seem to have a thing for that month. Both of my previous novels were published in May, too.
• CHAPTER ONE — Newsletter subscribers got a link to download a little advanced reader pdf of CHAPTER ONE of the novel. If you haven't yet signed up for the newsletter and would like to read that first chapter, GO HERE.
• PRE-ORDER — UNTIL THEN is now available for PRE-ORDER on KINDLE. Order now and the book will be automatically delivered to your Kindle or Kindle App on release day.
Lots of excitement and getting good feedback on the first chapter already. Still so much work to do to prepare it for publication, and I can't wait to share it with all of you.