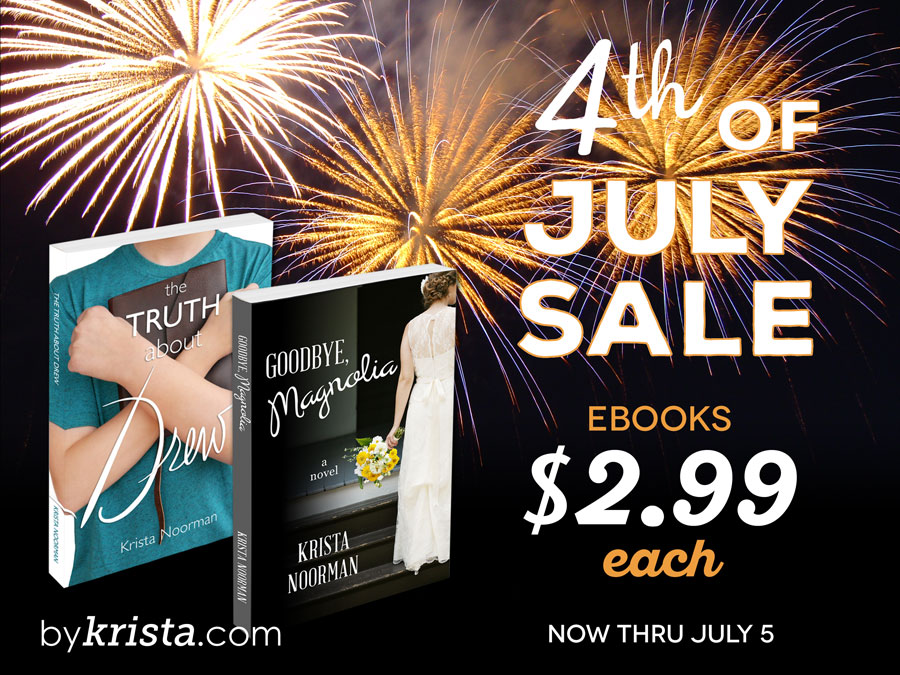 The Fourth of July fun is starting early around here with BOTH of my books on sale in EBOOK format for only $2.99 each now thru July 5th.
Go to my BOOKS page to learn what each book is about and choose your eBook format of choice.
One of my favorite scenes in Goodbye, Magnolia takes place on the 4th, where Maggie has joined her family and friends to watch the fireworks at the lake house owned by Simon's uncle. It's the perfect summer evening – lawn chairs and blankets, fireworks, bonfires, hanging your feet over the edge of a dock down into the cool water, watching boats out on the lake, a bazillion stars in the sky. And, of course, an accidental tumble into the lake with the guy you claim you can't stand.
I hope you all have a wonderful holiday. Enjoy precious time with family and friends. Stay safe.
and HAPPY READING!