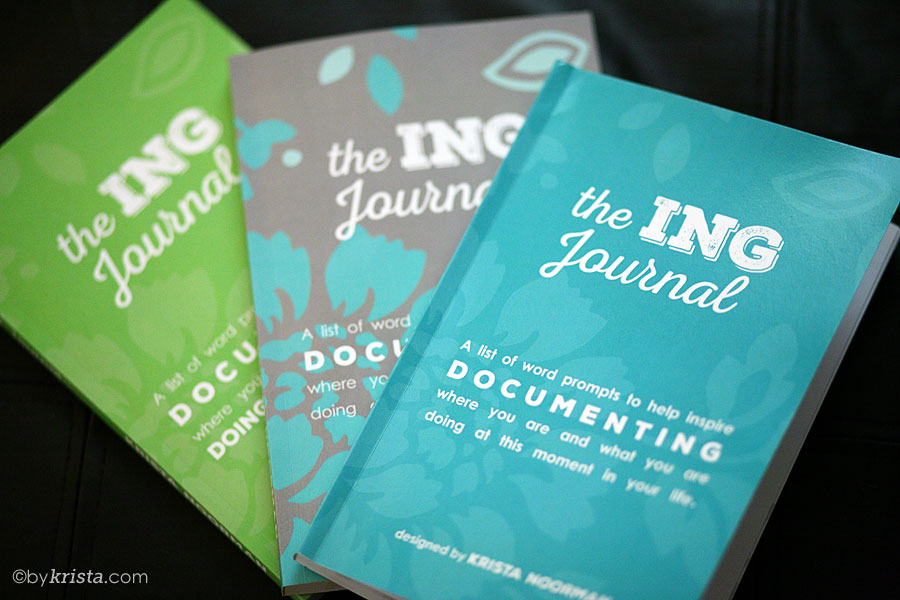 They're ready! You guys, I have been working really hard on these, designing the pages, laying them out, resizing, uploading, proofing, fixing issues, proofing again, fixing more issues, proofing again. And they are finally good to go!
I've had it in my head and my overflowing idea notebook to make a journal of some kind for a while now. I jotted down a list of a zillion different ones I could make and one of those ideas was inspired by bloggers posting "ing" lists or "Around Here" or "Today" or whatever they call their lists. I've called mine various things. But I thought "What about people who don't have blogs?" and then I thought it might be fun to put together a list of "ing" words in book form. So, I decided to JUST GO FOR IT!


I sat down and wrote out as many "ing" words as I could think of and narrowed it down to my 14 favorites for this journal. There are 24 "ing" lists amidst blank pages for journaling or making your own lists or traditional journaling or thoughts or ideas or whatever you want to use them for. I think the most important thing is just documenting where you're at on one day in your life. And you don't have to be a writer or spend a ton of time on it. Just a few minutes to jot down what you're doing, reading, eating, watching, thinking, planning, feeling, etc. Easy peasy!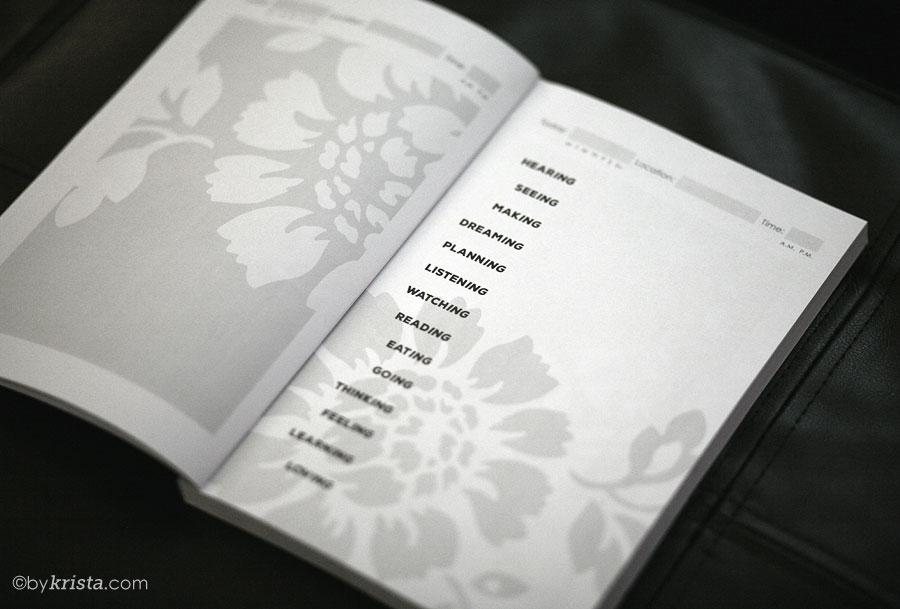 You can purchase your own copy of The ING Journal. Available in these colors:
GREEN • GREY • BLUE
Click color to place order.
If you have ANY questions, please write me HERE. I will be offline a bit over the next few days for the Thanksgiving holiday, but I will reply as soon as I can.
BLACK FRIDAY is COMING! If you'd like to be included in a little COUPON CODE, sign up for my newsletter. Subscribers are the only ones who will get the code, so sign up today!
I will also be releasing little 4×6'ish (they are a tad bigger than that), pocket size Month-at-a-Glance calendars in the same colors as the journals. Those are still in the proofing process, though, so it might be a little longer before they're ready to go. Here's a little peek at what those will look like.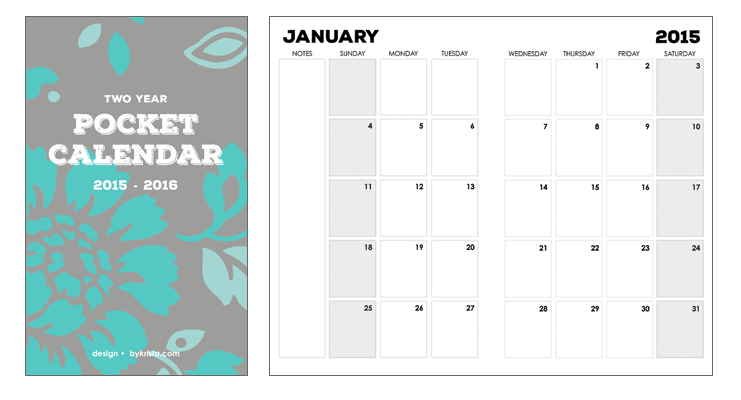 Have a blessed Thanksgiving! Love you guys!