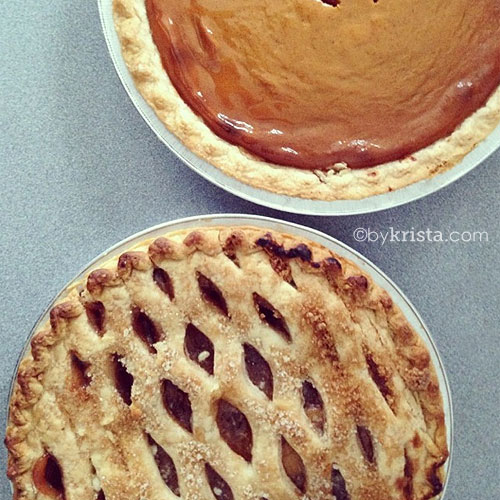 Can you believe this is the only photo I took yesterday right before we went to Thanksgiving dinner at Jake's parents house? The frozen pies we brought. I never once pulled my phone out while we were there and I didn't bring the big camera along.
Sometimes it's good to just enjoy the moment and be in it.
The meal was delicious, there was good conversation and laughter, kids running around the house, and some football (which I don't really follow, but Detroit won, so everyone was pretty excited about that!).
We came home and took a nap, then rented a movie. No crazy Thanksgiving evening/early Black Friday shopping for this girl. Nope!
It was a perfect Thanksgiving day!
And later this morning … like crazy people, Mom and I are going to Walmart. Not for the Black Friday sales, but for some other things we need. Wish us luck!