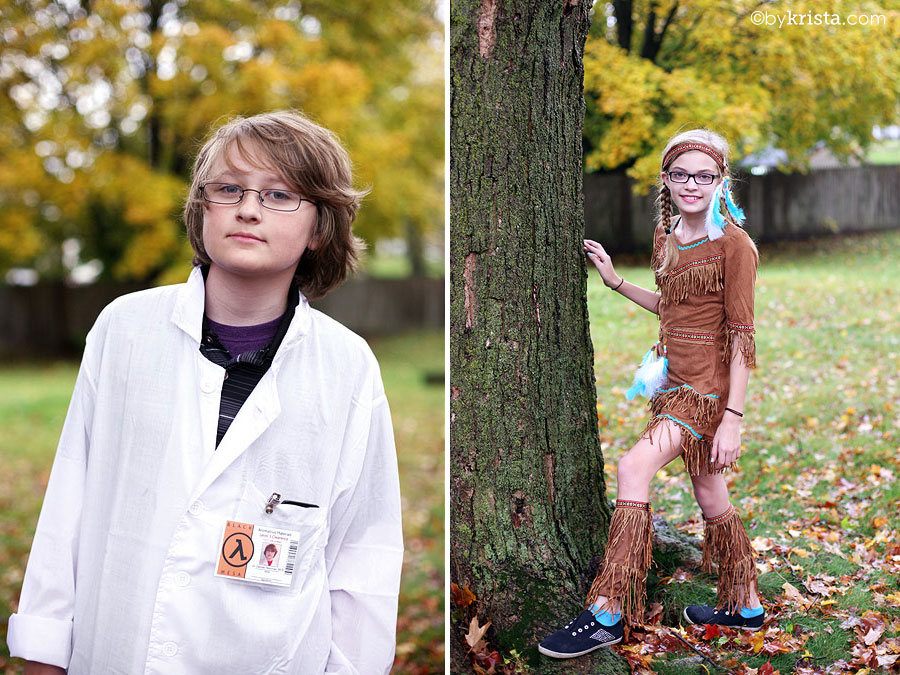 Zach was a scientist from some video game that he plays. Chloe's my cute Native American Princess.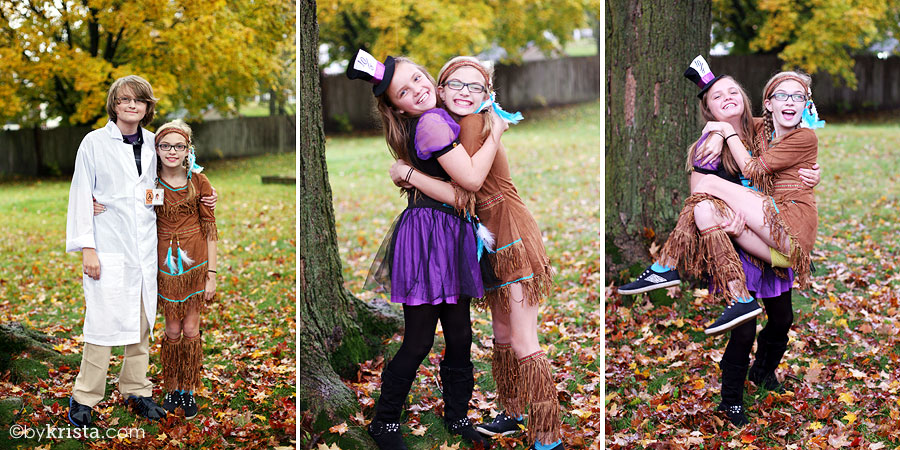 It was a wet night. Rained all day long and didn't let up for trick-or-treating, so we were all soaked by the time we got home. We started out at the trunk-or-treat that a local church sets up on the corner each year. Fueled up with some hot dogs there and some candy from the trunks. Then we walked up and down the street. It was fun to have Chloe's best friend, Mackenzie, along tonight. The girls are constantly giggling and you just can't help but smile at them. So carefree and young. Sigh.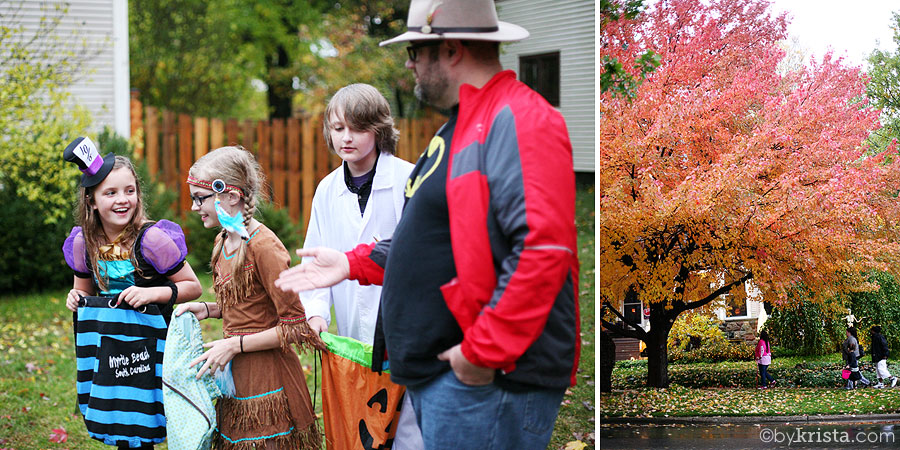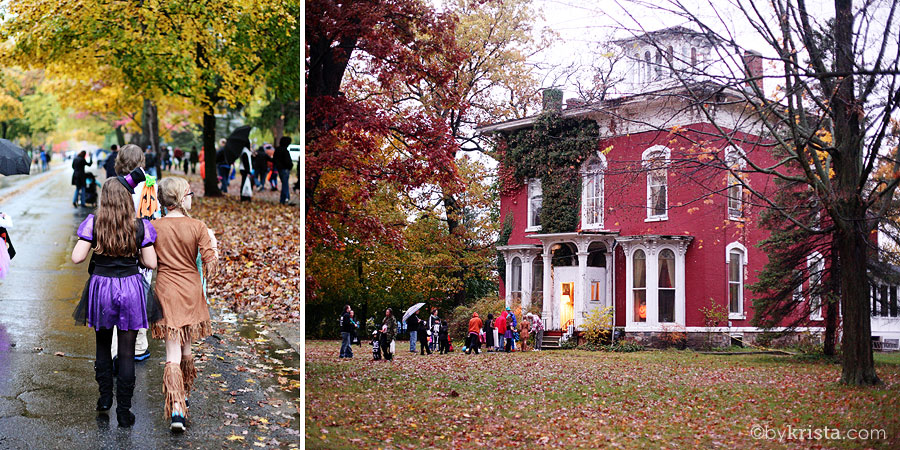 I love that the city has been blocking off the entire street for the past couple years. So nice not to have to worry about cars whizzing by as you cross the street with your kids in the dark. And it's great to be able to spread out a bit and walk on the road. Those sidewalks used to get very crowded. Plus, I can stand in the middle of the street and take pictures. The leaves are so pretty right now.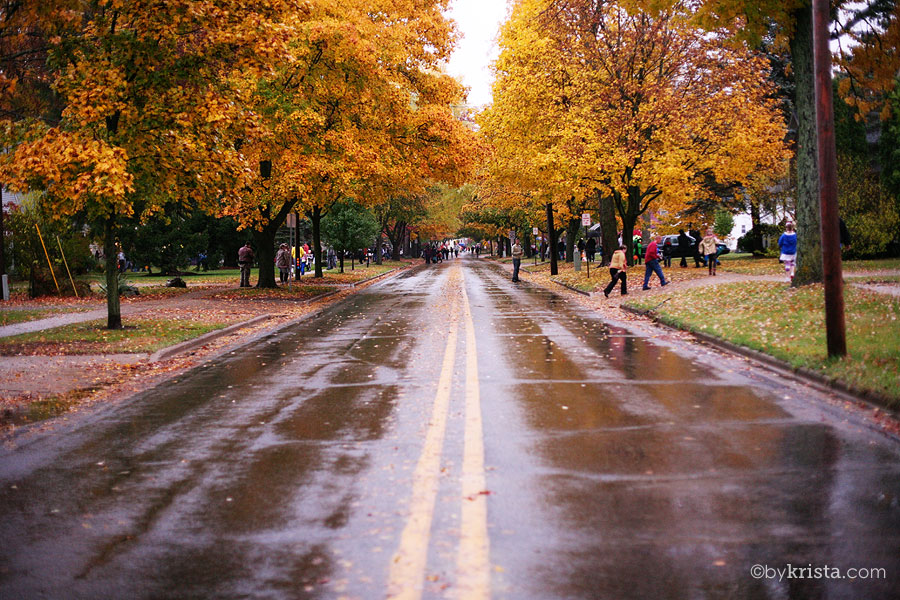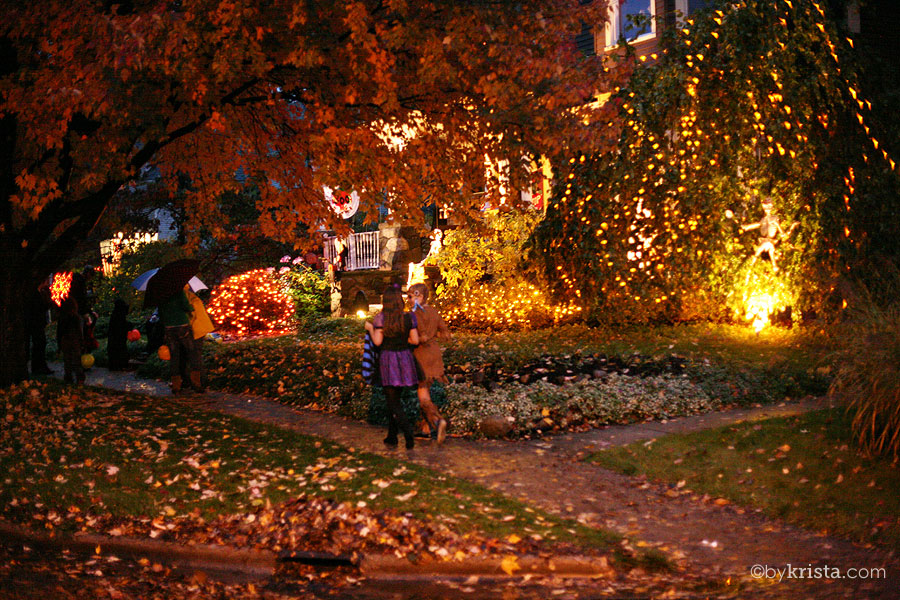 After a fun (drizzly) time, we headed home to watch Monster House, which has become our annual tradition ever since that movie came out. The kids dug into their candy a bit. Had to stop Chloe or she would have made herself sick.
Now I think I'll pop on Facebook and see all the fun pictures of kids in their costumes from tonight!