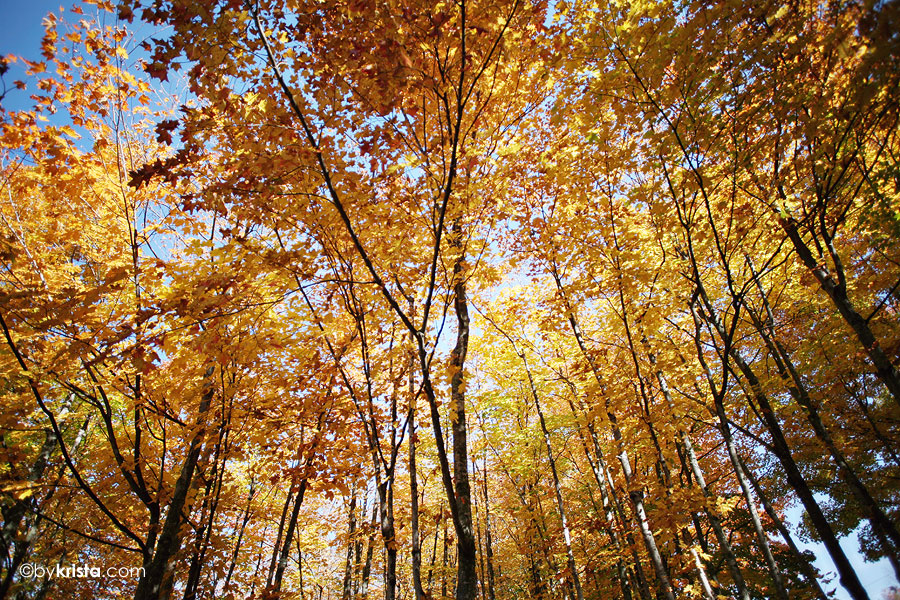 taken October 2011. Fayette State Park MI.
It's been rainy around here lately. All this rain and wind is knocking down the pretty fall leaves. Boohoo. It pretty much rained all last weekend, but we had a cozy Saturday evening at Brenda (Jake's sis) and John's for a little pumpkin carving party. That was so much fun. Almost the whole family was there, which was so nice. We ate and laughed and carved those pumpkins.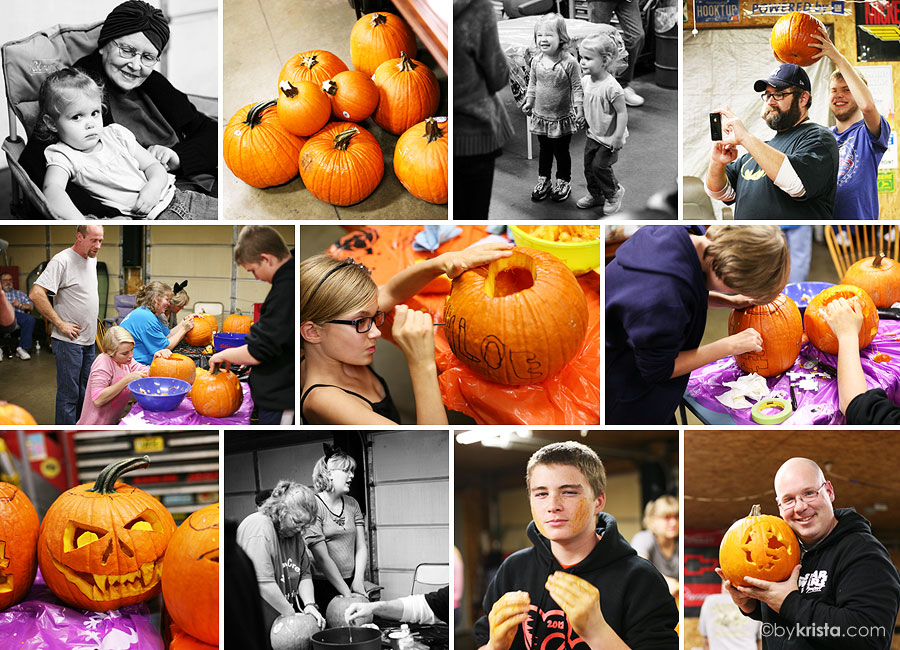 Here's our whole pumpkin crew!
We've had a couple warmer days this week and we've been taking advantage of them. The front porch windows are now freshly caulked and just need a final coat of paint. It's such a feeling of accomplishment driving up to the house and seeing how much better it looks around the porch now. I did that! Yeah! (with the help of Mom, of course!)
Still running a few days a week. Squeezing in runs on the days it's not raining. Took my measurements last Saturday and I dropped more inches all around and finally down an inch on my calves, which makes me so happy since they were stubbornly staying the same while the rest of me was shrinking.
Jake has made the decision to start training for a 25K. What? That's a looooong distance to run, but I know if he sets his mind to it and works really hard, he can totally do it! I'm so proud of him.
Zach's teacher conferences are this week. Already. Feels like school just started last week and here we are six weeks later. He is doing really well in all his classes so far this year and has really been on top of his homework assignments, finishing the work as soon as we get home without even being asked. I'm such a proud mama.
Chloe is doing well with all her schoolwork, too. She is loving her teacher this year and the fact that her best friend, Olivia, is in her class again. I was really happy about that as well. She has had some "drama" over the past couple years with other girls in her classes, but Olivia has been the one friend who has stuck by her. They just love each other and are always talking on the phone and writing each other notes. It's really cute.
Feeling a little under the weather today. hehe. It's rainy and dark, so I'm inside taking it easy. Hoping and praying for a little sunshine this weekend so we can get out there and get more done!
Have a wonderful weekend!