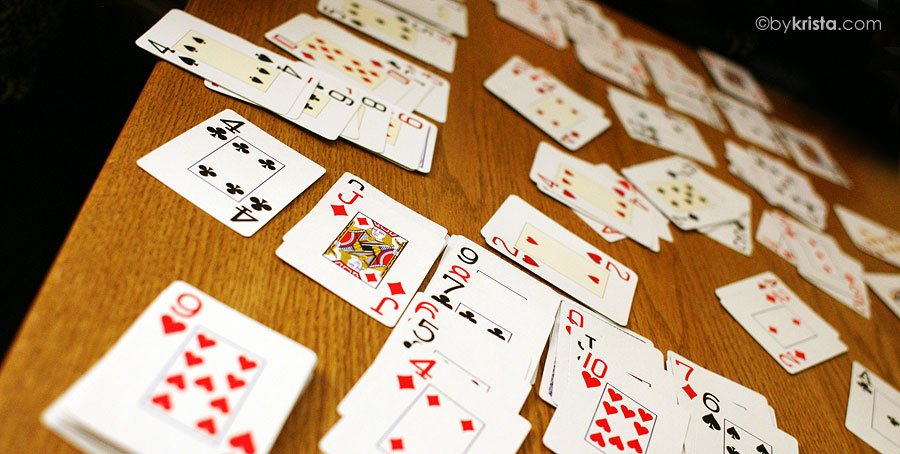 Nutsy is the name of the game and also how I feel about the month of August. It's been crazy around here and this month has flown right by.
Our August
• Went to the GR Symphony Orchestra Picnic Pops Kansas concert at Cannonsburg (thanks to Jake winning free tickets at work). I actually enjoyed the pre-concert symphony music more than the Kansas concert itself, but it was a fun night picnicking on a blanket on the big ski hill, listening to music under the stars. Nice.
• Girls Days. Mom and I went on our annual girls trip with Aunt Pat and Tonya to Lodi to the outlet mall and Berlin, Ohio to the Amish country. Spent lots of time browsing the cute little shops and had a delicious buffet meal at the Farmstead restaurant there. So good. We continued our annual tradition of playing the card game Nutsy (above photo) until all hours of the night in our hotel room. Had the Olympics on in the background while we played.
• Sarah & Daniel's wedding. I already wrote about this in my last two posts. A wonderful time in Kentucky and Ohio.
• Running. Lots of Couch to 5K program going on during this time as we approached our very first 5K. Yikes!
• Kelle! My dear friend Kelle was in town for her high school reunion and we got to spend a little time with her, which is always wonderful. She was also here when her sister, Rachel, gave birth to her sweet little niece, Charlotte. Cannot wait to meet that little darling. Hopefully very soon.
• Dad N's birthday. Spent an afternoon at Jake's parents to celebrate Dad Noorman's birthday. Always a fun time hanging out with family.
—On a side note, for those who don't already know, my mother-in-law Shirley is in the midst of chemotherapy for breast cancer. Please say prayers for her as it has been really hard on her body and she is not feeling very well at all. She is very discouraged and your prayers are much appreciated.—
• Dinner with friends. Got together with Heidi and Lynn for a fun dinner at the Walldorff. We always have so much fun together and we laughed a lot, as usual. I just love those girls and I don't see them nearly enough. We worked together years ago at Bob's Gun and Tackle and they are the HUGE BLESSINGS that came out of my time there.
• School shopping. Went with Mom to get all the kids school supplies. I always dread it every year since I wait until the last minute and a lot of the supplies are gone. Not too bad this year. The shelves were all stocked up, so that was awesome.
• Grandma O. We traveled to Richmond, Michigan for the funeral home visitation of Dad O's mom, who passed away last week Wednesday. We visited with family and later took a walk across the road to the cemetery to visit other family members graves. The kids kept themselves occupied playing with Scarlett.
• Summerfest 5K. Got up early and ready. Mom took us to register and get our numbers. The kids hung out with her while we ran, which was nice. Will share more about this later.
• Summerfest! Spent a few hours walking around at Summerfest with friends Ron and Jen Kowalski and their daughters, Samantha and August. We watched the parade, ate carnival food and walked around at the craft booths. It was too hot, though, so we came back to our place and went swimming instead, then had pizza while we watched the Hunger Games. Fun day!
• Our Anniversary. We celebrated 17 years of marriage this year. Jake scored big points by waking me up with roses, a card, a mocha and a muffin from Biggby coffee. My mom made a delicious lunch for us at the farm and we had a fun afternoon with my family. Ladder ball. Bocce ball. Tossed the football around.
• Girls Day part II. A little bonus! A second trip with Aunt Pat and Tonya this year. Aunt Pat asked if we wanted to go to Shipshewana, Indiana and we were able to work it out so I could go (thanks to MiMaw and Poppy for keeping the kids overnight!!!!). We had fun at the shops there, ate a nice dinner at the Blue Gate restaurant, played lots of Nutsy in our hotel again, walked around the flea market and some shops. Mom and I could only stay until about 1:30, though, because we had to get home to take the kids to their open houses at school.
• School Open House. Chloe met her teacher and also discovered that her BFF Olivia is in her class again this year and she picked a desk by her. She was very excited. Zach found his locker and opened it on the first try. We got it all loaded up with his folders and supplies. He ran into his good friend Coty, whose locker is right by his. Walked through his schedule, found all his classes and were out of there in no time at all. He was all business. Let's get in, find the classes and get out. It was all no big deal, he said, since he already knows the school because he was there last year.
OK, I'm tired just from listing all of that. Will probably do some posts with pictures to go along with some of the things listed above. Haven't loaded pictures from everything yet, but just wanted to get it on here.
Next week at this time, the kids will be in school. Each summer seems to go by more quickly than the one before. We did have a really good summer. Just the right amount of travel and relaxing and swimming and doing not much of anything. Lots of great memories made. Now, to get this house in order. It's sort of become a disaster this summer, but it was worth it to set aside projects/housework to just hang out and be together.