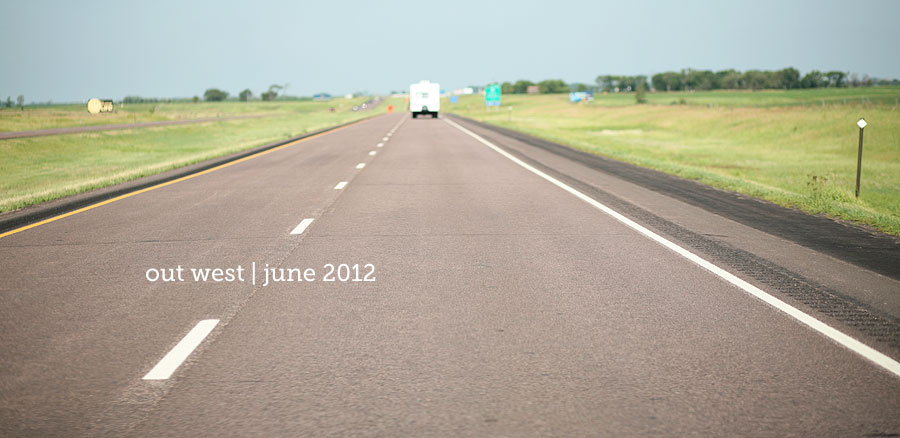 Finally went through our trip pictures and chose some to share here on the blog. There were over 1,300 so it's a wonder I was able to narrow these down to the 39 here.
On our first day of sight seeing, we stopped at the Corn Palace in Mitchell, SD and it was really interesting to hear the story behind it and how it was built when the state was competing to see which city would become the Capitol. They ended up losing out to Pierre, but it still became this huge deal and people traveled from all over to see it.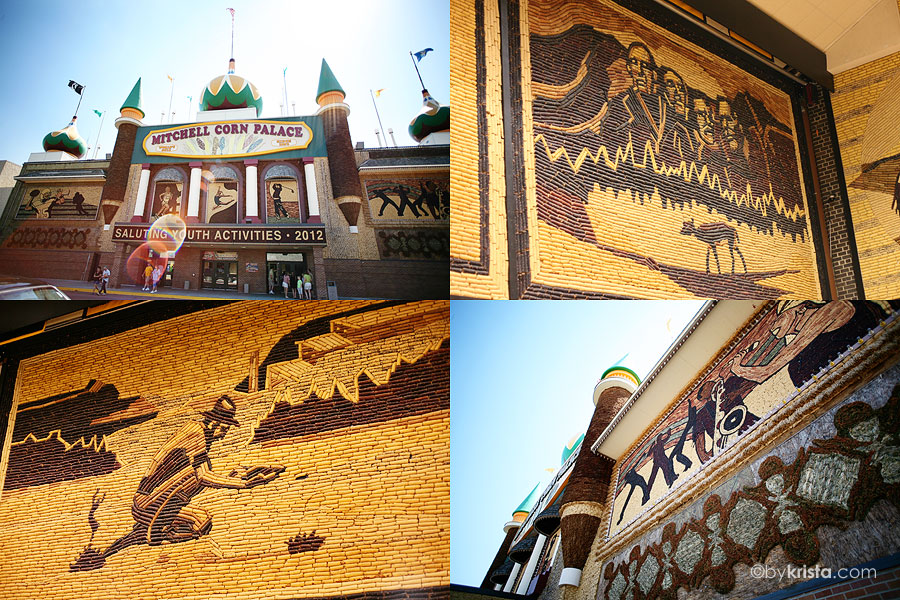 Next stop, the Badlands, which was just about the coolest place on our trip. It's amazing how it's just flat land all around and then here are these canyons and rock formations just sticking up in the middle of nowhere. Pretty amazing!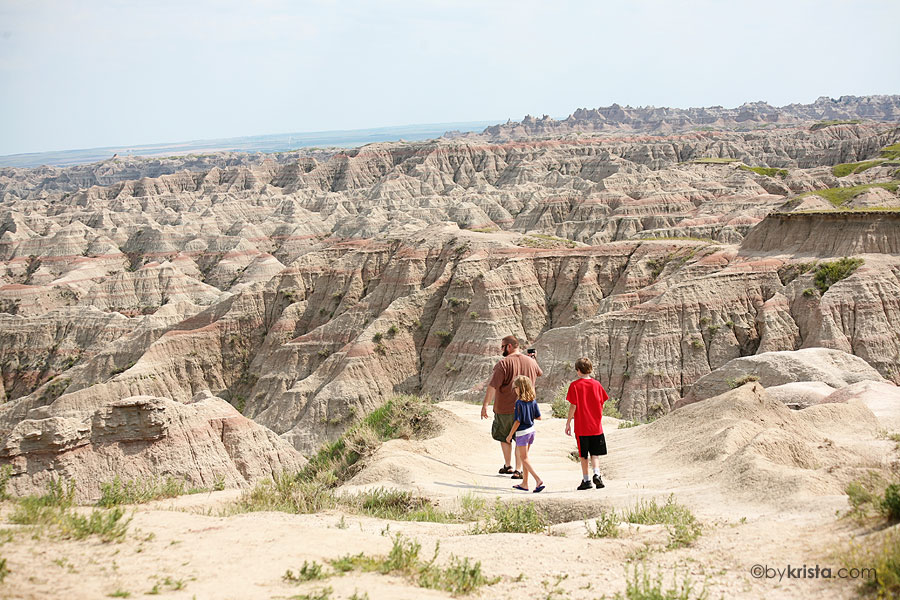 Jake zoomed in!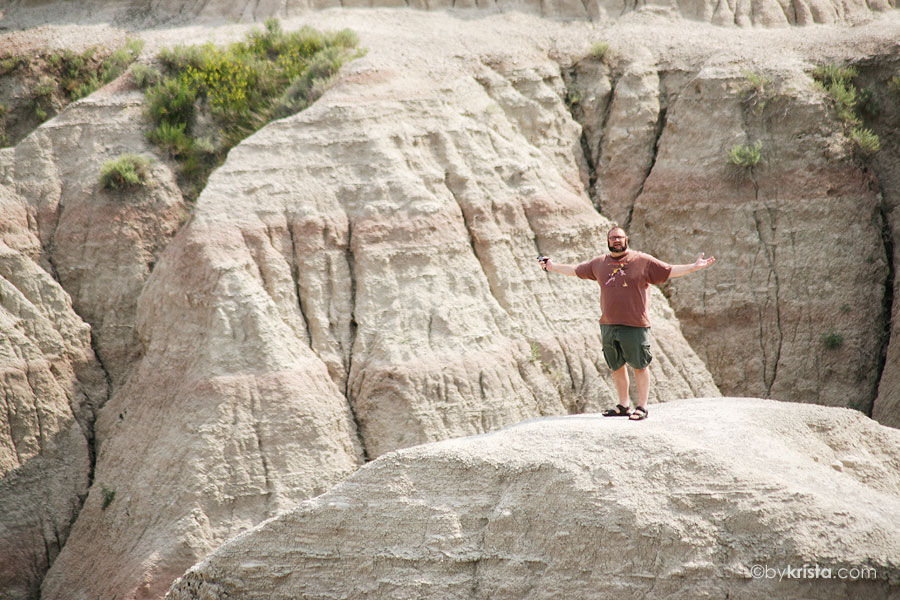 Jake zoomed out! Makes you think about just how small we are in this big world.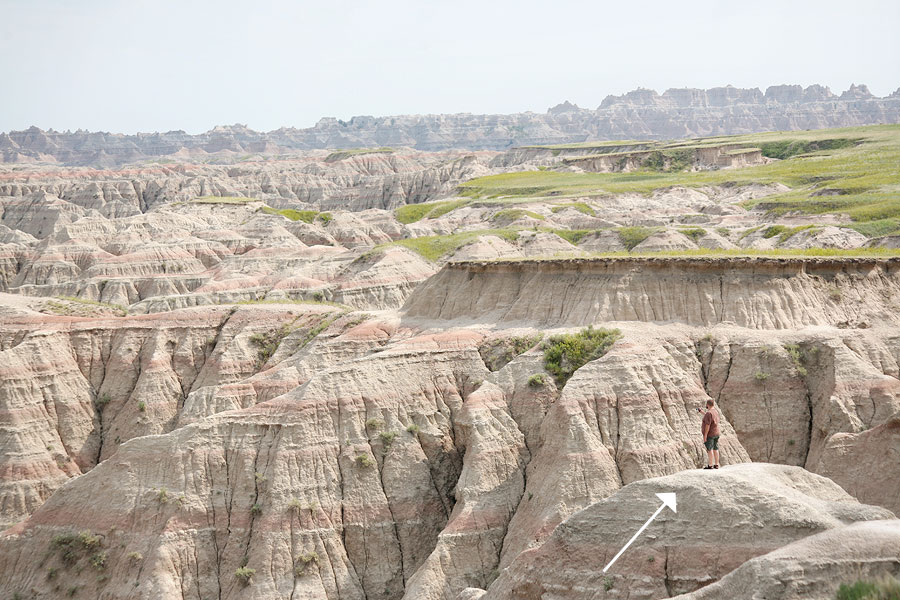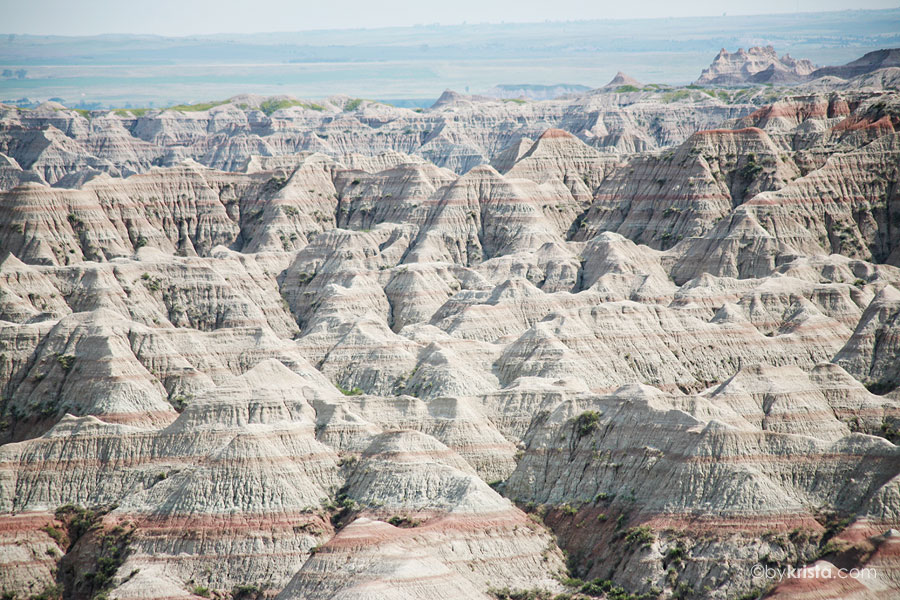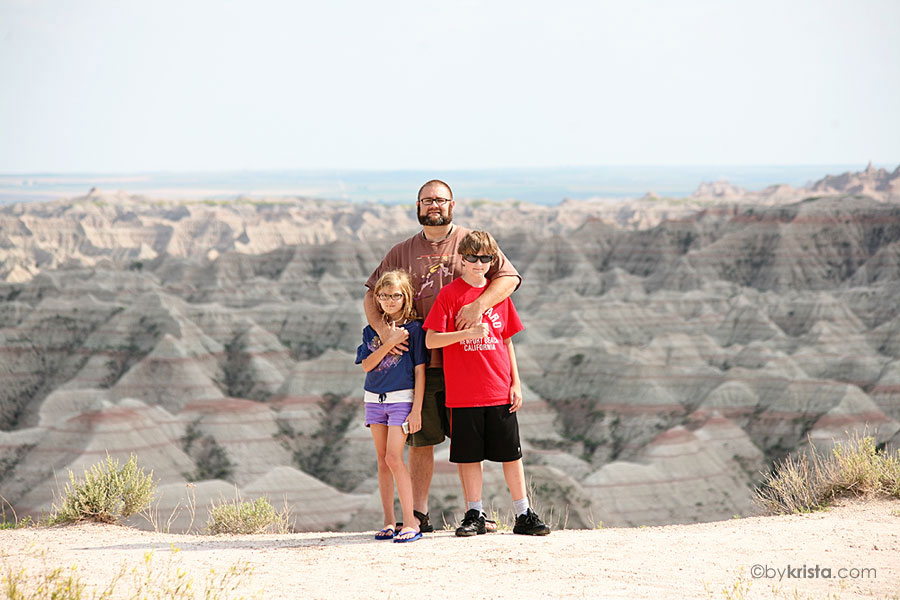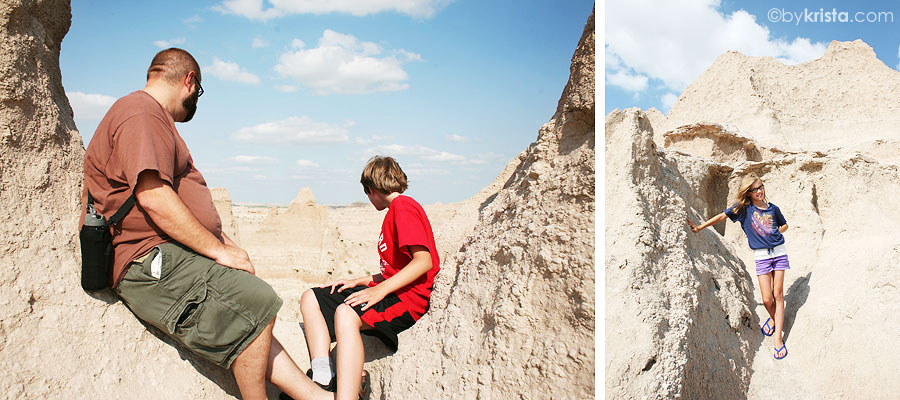 This was just before they went on a little hike up the staircase you can sort of see really tiny in the background behind them. They walked up and around and into an area with lots of trees and bushes and saw some wild turkeys and then they suddenly heard that rattling sound you don't want to hear after seeing the sign on the right and they booked it out of there.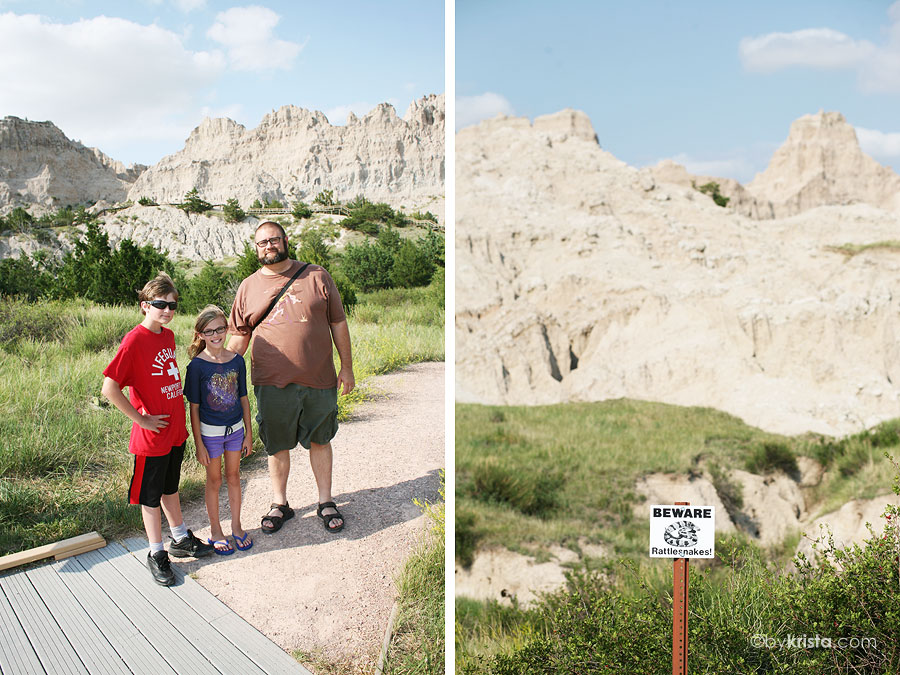 Love the way the shadows from the clouds floating by changed the look of the rocks.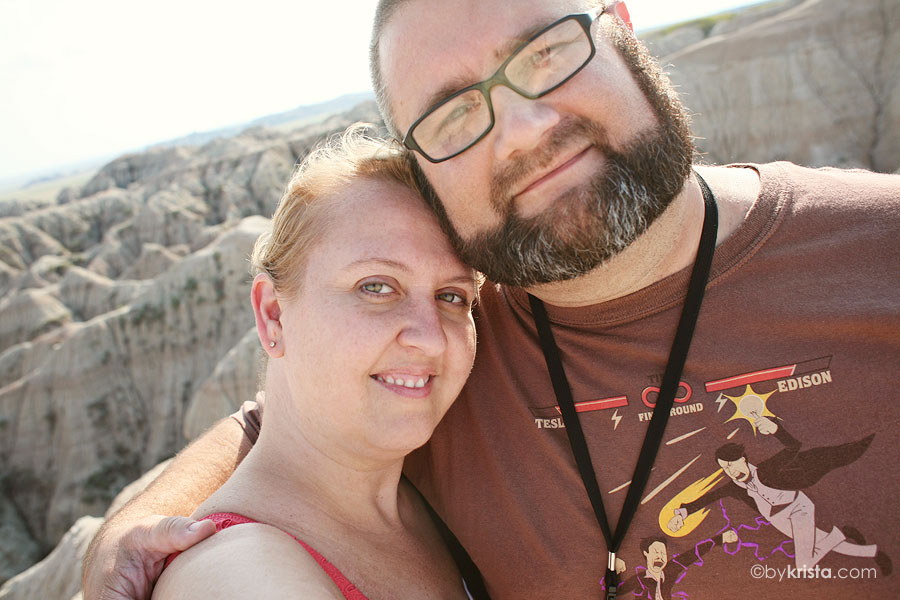 Then, as I was driving along, Jake yelled "Stop the car!" I freaked out and pulled over, slamming on my brakes, thinking it was some big emergency or something. No emergency, just a field full of prairie dogs.
We gave Jake the nickname "Prairie Dog" on the trip because every time he spotted them, we had to stop for him to take more pictures. haha!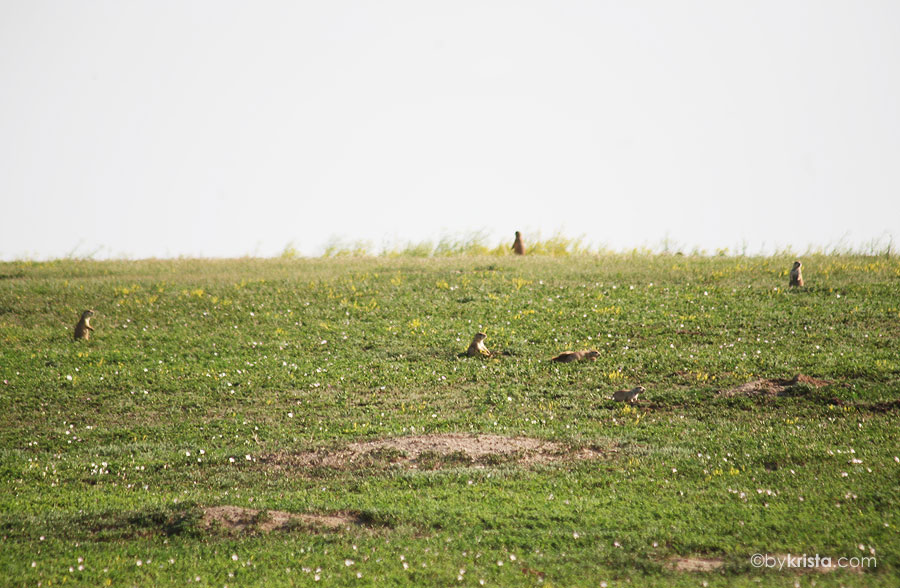 No trip to South Dakota is complete without a stop at Wall Drug. As you drive across the state, you can't help but notice the hundreds of signs begging you to stop there. We came out the west end of the badlands and took the road that led straight up to Wall and had dinner there before we headed to our hotel in Rapid City for the night.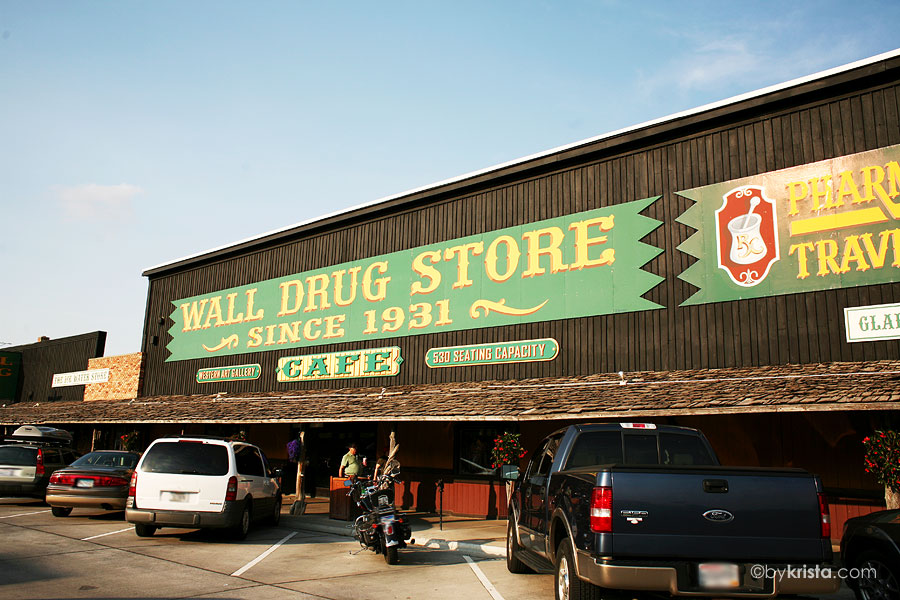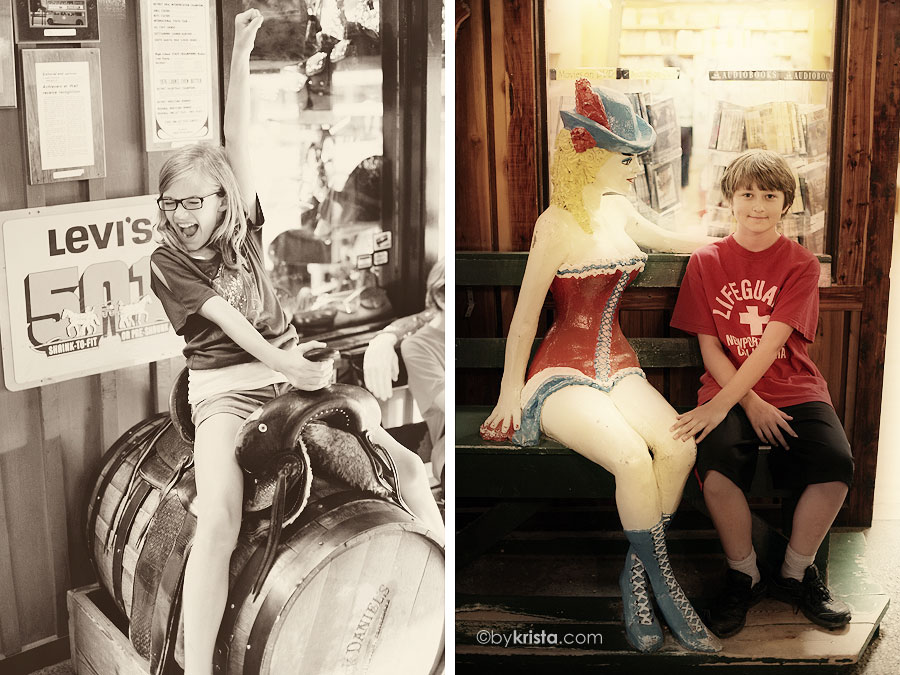 Mount Rushmore! Love it.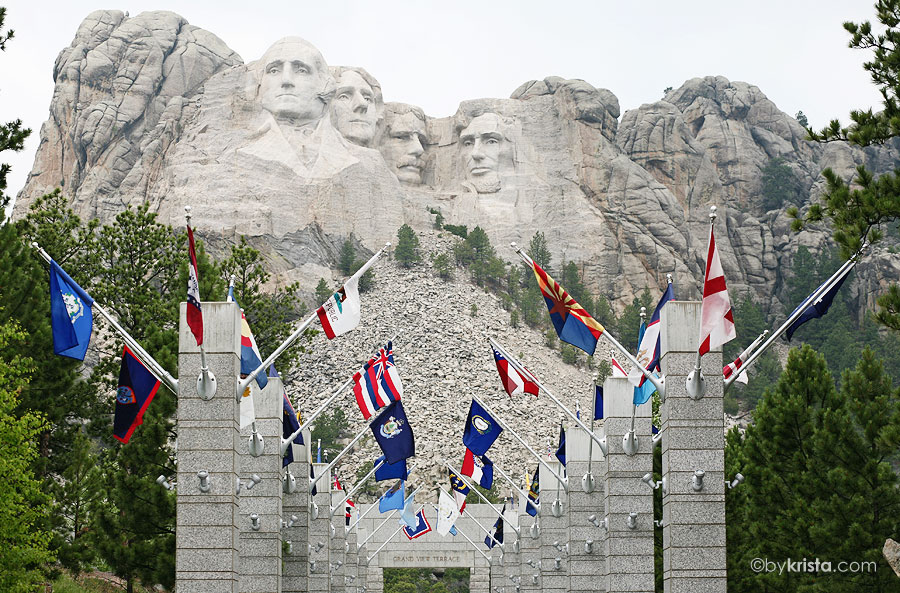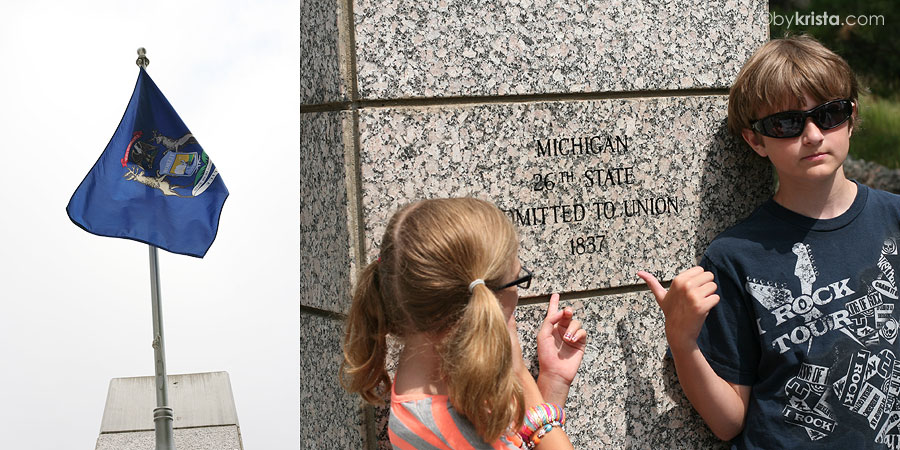 Visited Crazy Horse next. Left is the progress they've made so far and right is what it is supposed to eventually look like. It was cool to see. Had lunch at the restaurant there before heading on west to Devils Tower.



Devils Tower is another one of those crazy things that is just sticking up out in the middle of nowhere. It's very cool up close. Jake and the kids were climbing on the rocks at the base, which completely put me on edge. I was so freaked out that one of them might fall or get stuck between the rocks or a snake would be coiled up in there somewhere. Danger! Danger!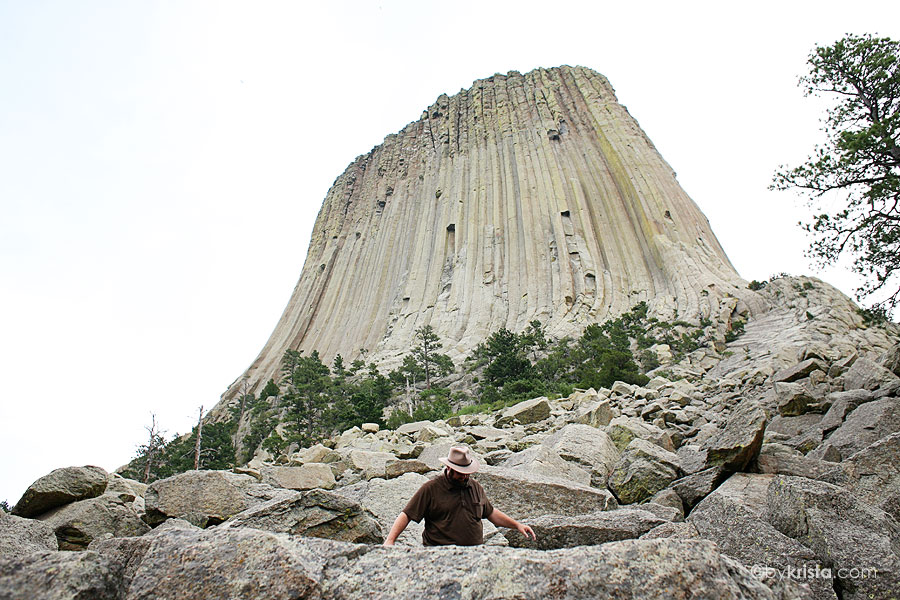 But I guess if they hadn't been up there, I wouldn't have got this cool shot, which is one of my favorites. You can see how grumpy Chloe looks after Jake and I both yelled at her to stop climbing higher.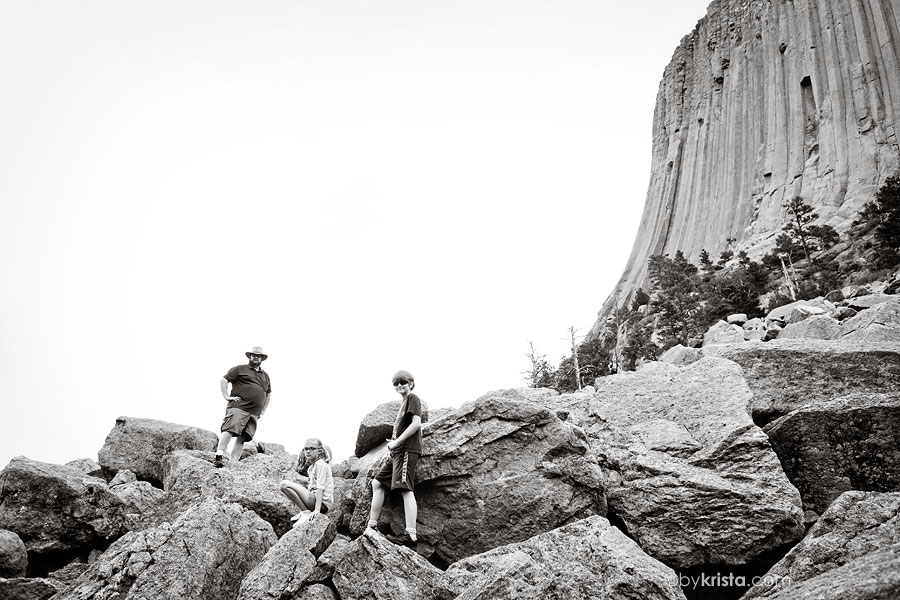 Next day, we made our way across Montana and down into Yellowstone, driving down the west side of the park to the Mammoth Hot Springs and Old Faithful.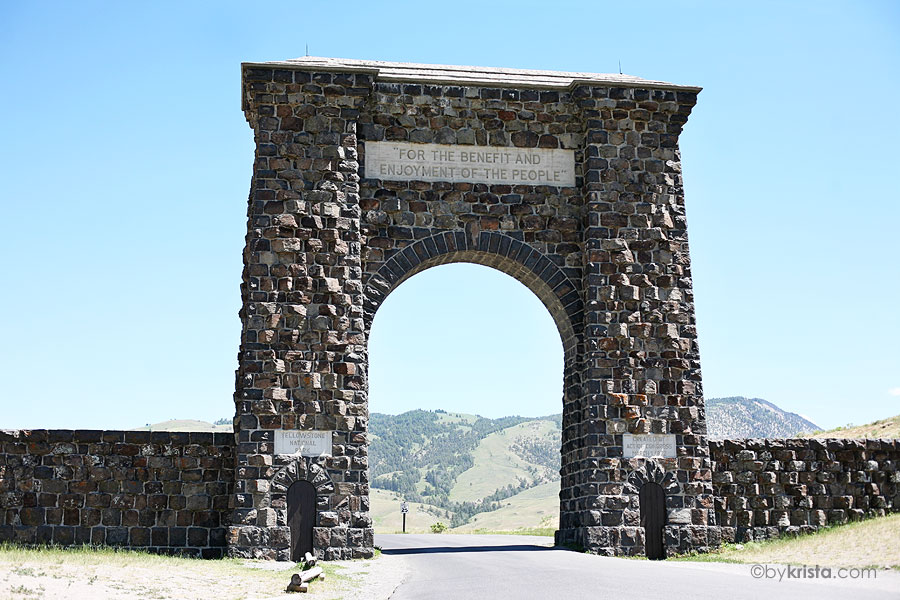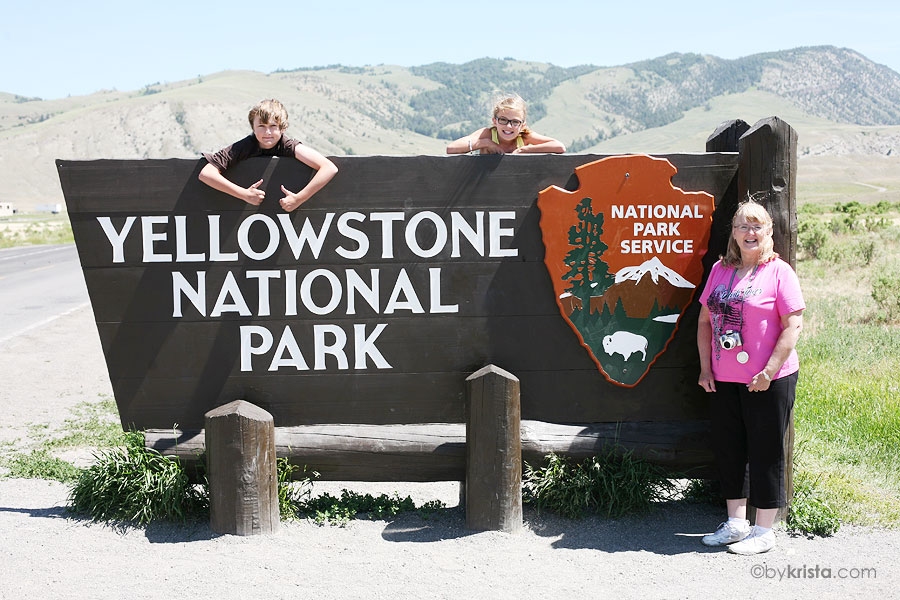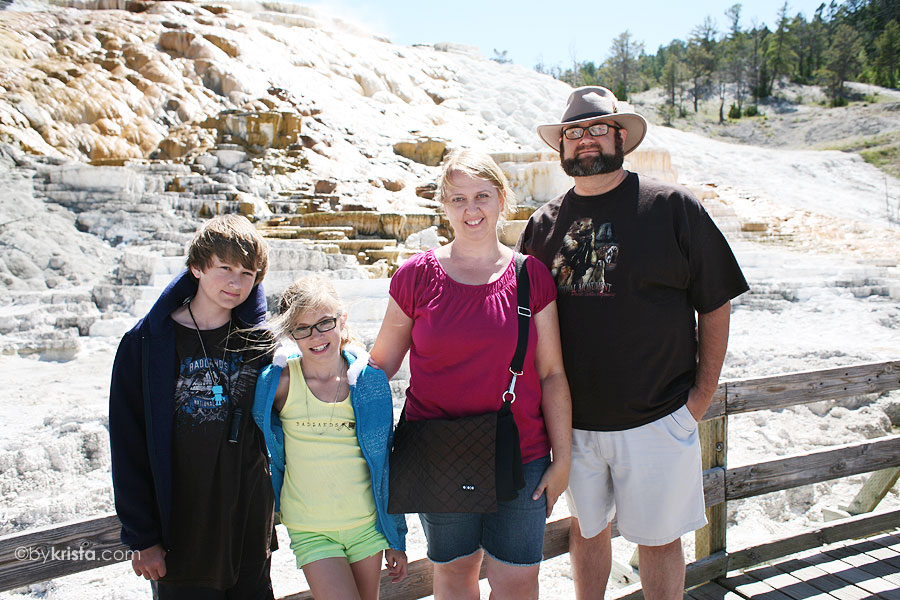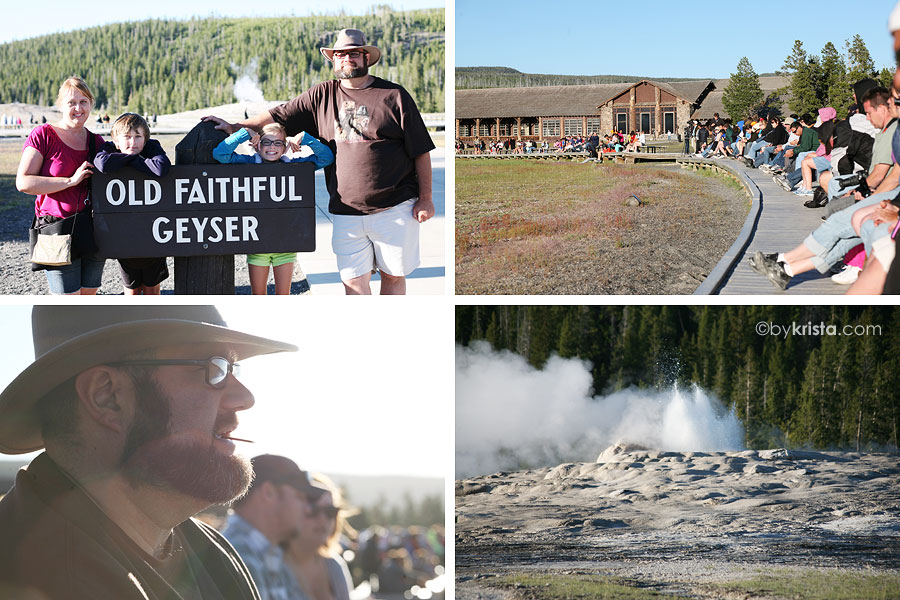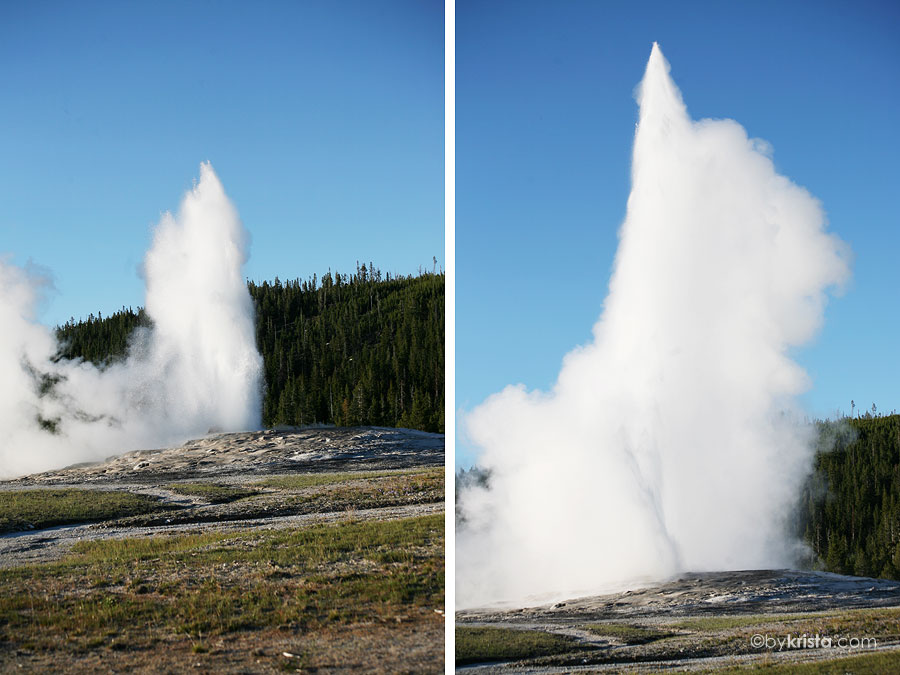 On our last day, we went down the east side of the loop of Yellowstone. Lots of beautiful waterfalls.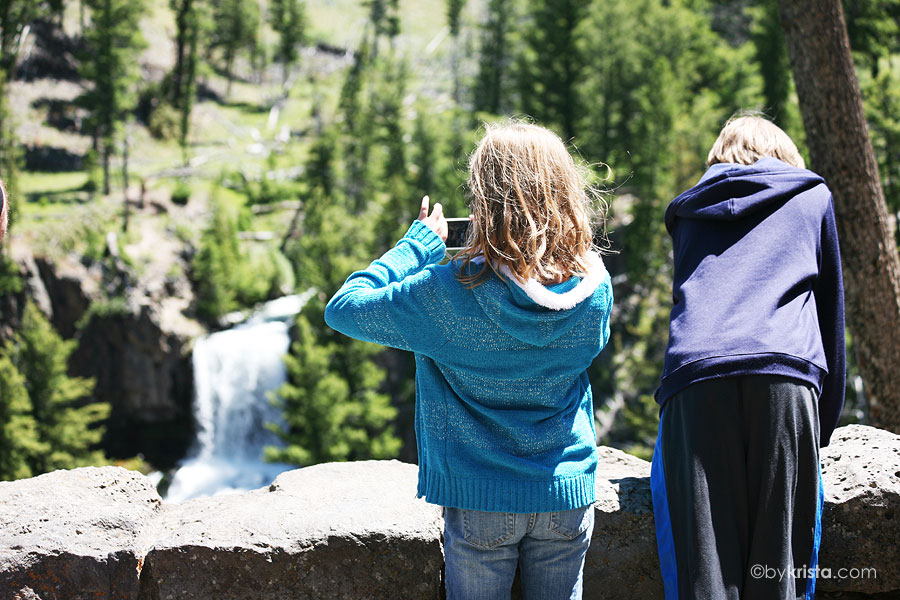 When my family visited Yellowtone in 1990, it had only been 2 years since the big fires in 1988 that wiped out a huge chunk of the park and took out a bunch of beautiful pines. We have pictures somewhere of the hills and trees all black and charred. Now, more than 20 years later, it's got some green and growth and tiny little trees are sprouting up.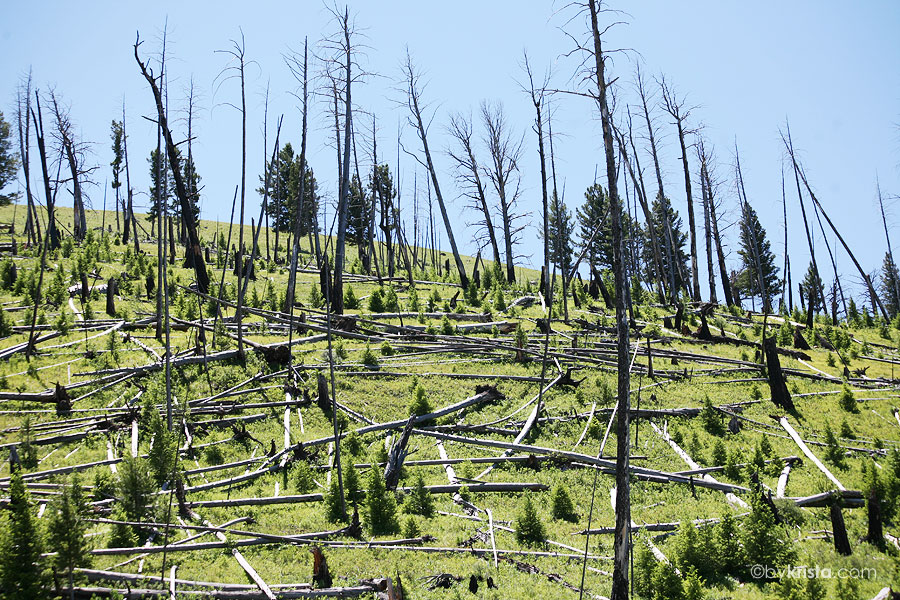 So gorgeous!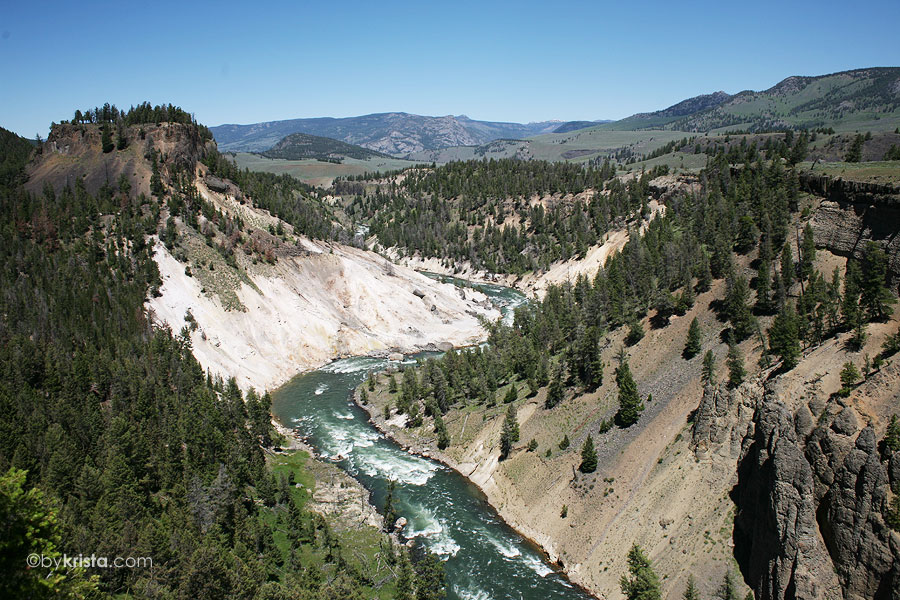 Rocky Mountain snow. Jake couldn't resist eating some.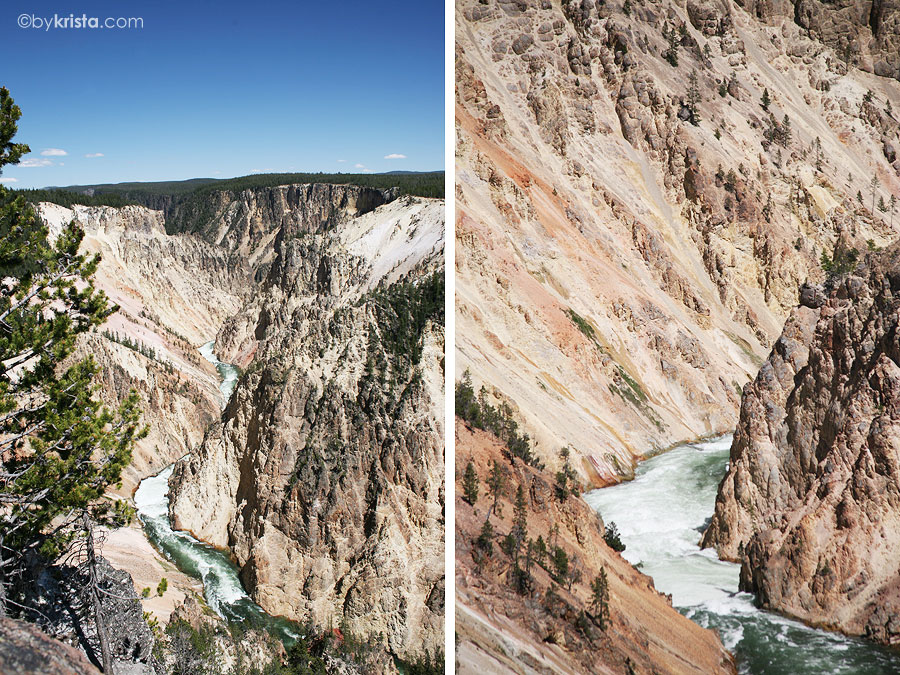 At the bottom of one of the waterfalls, the sun was hitting the mist just right and it made a beautiful rainbow. <3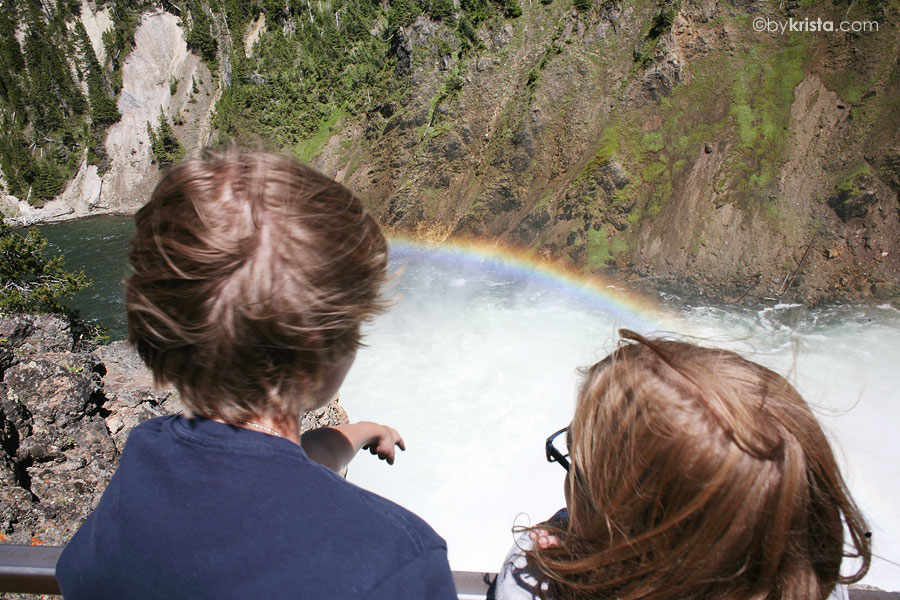 Buffalo!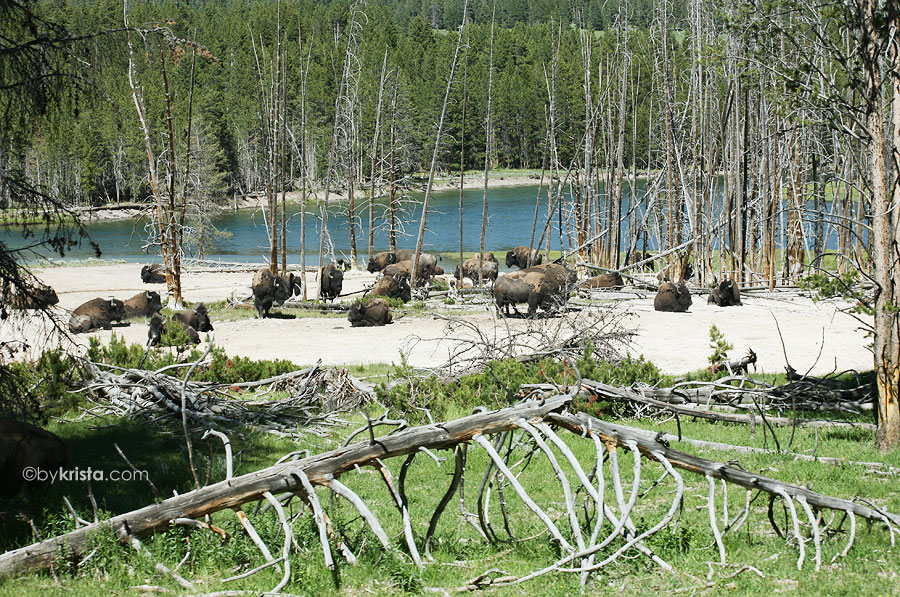 Lake Yellowstone.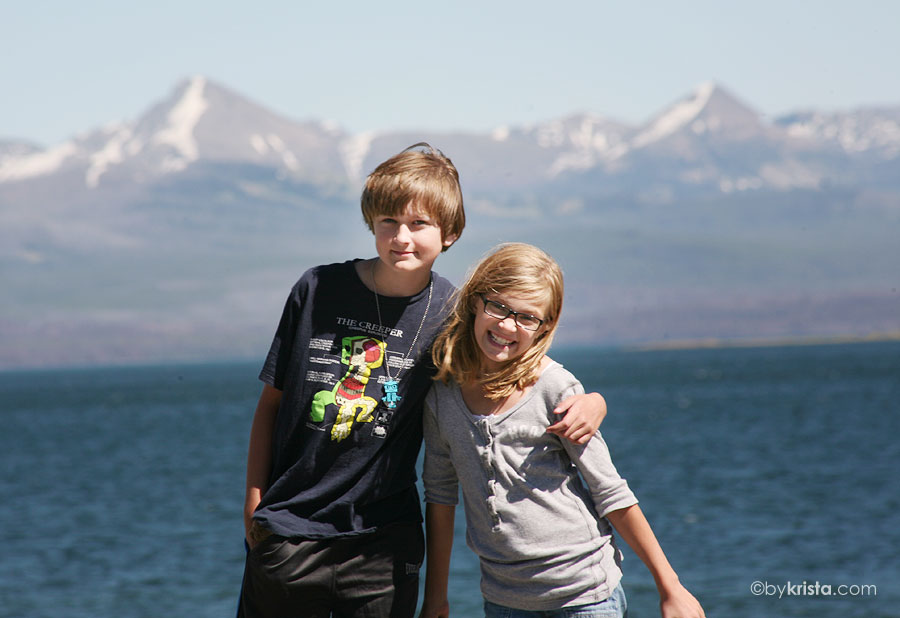 Left the park and headed through the Grand Tetons. They are so cool and jagged.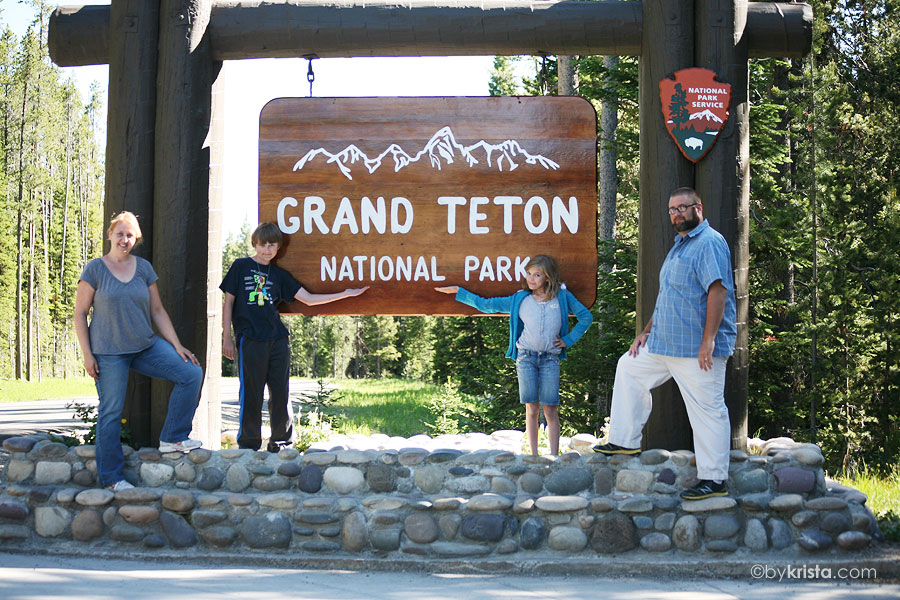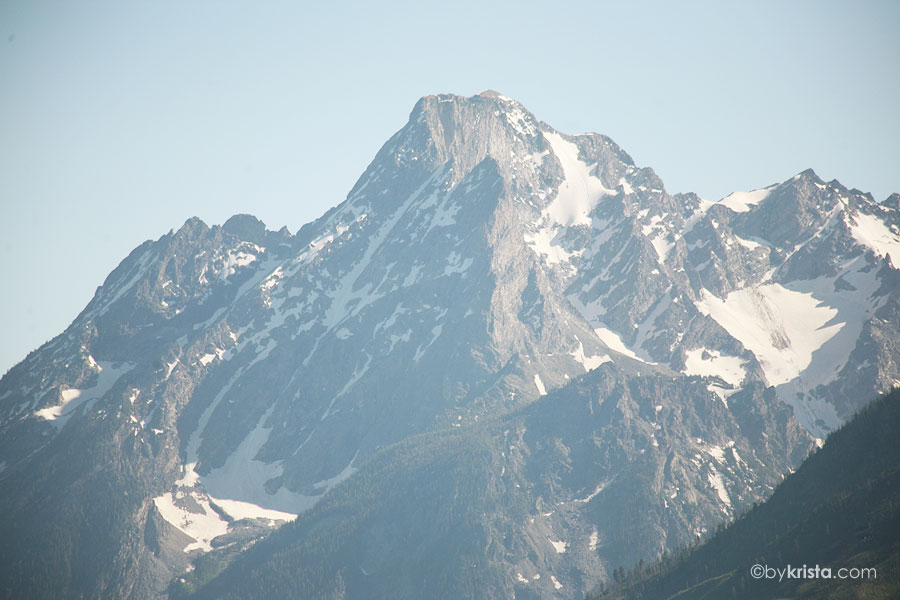 Stopped in Jackson, Wyoming for dinner and then headed south to our hotel in Rock Springs. As we were driving, we saw this line of clouds, or so we thought. It was actually smoke from a nearby forest fire.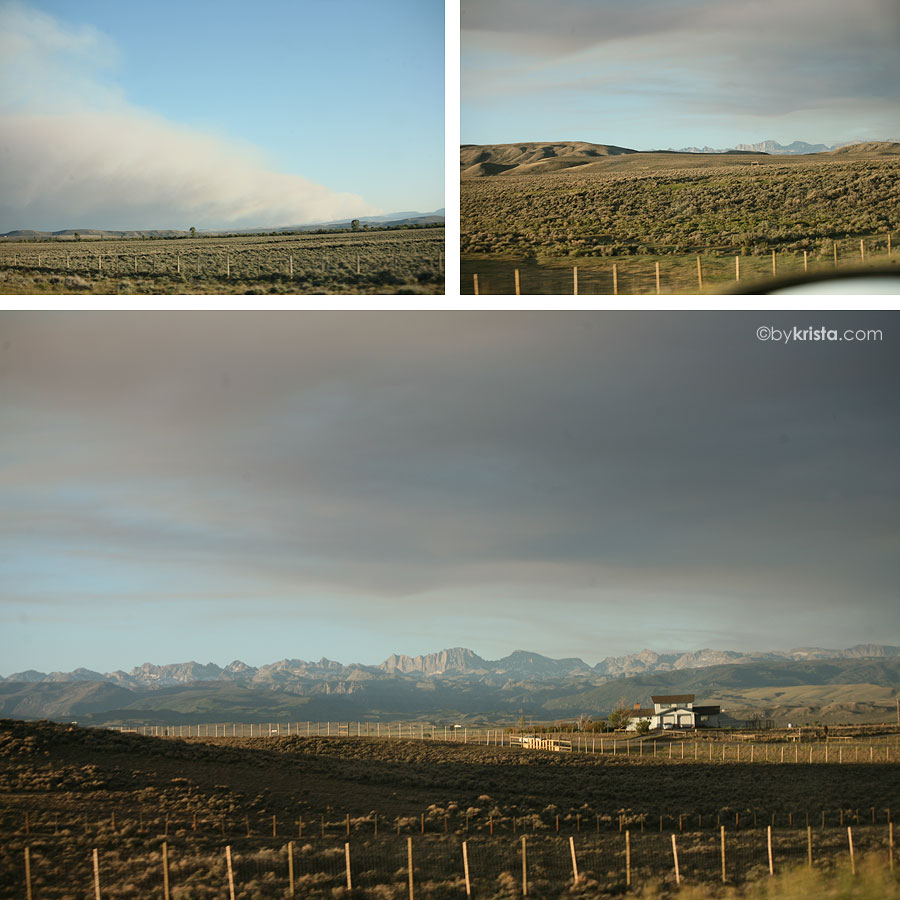 It was a wonderful trip! The west is so beautiful. Can't wait for the next trip so we can explore more of the beautiful places in our country.