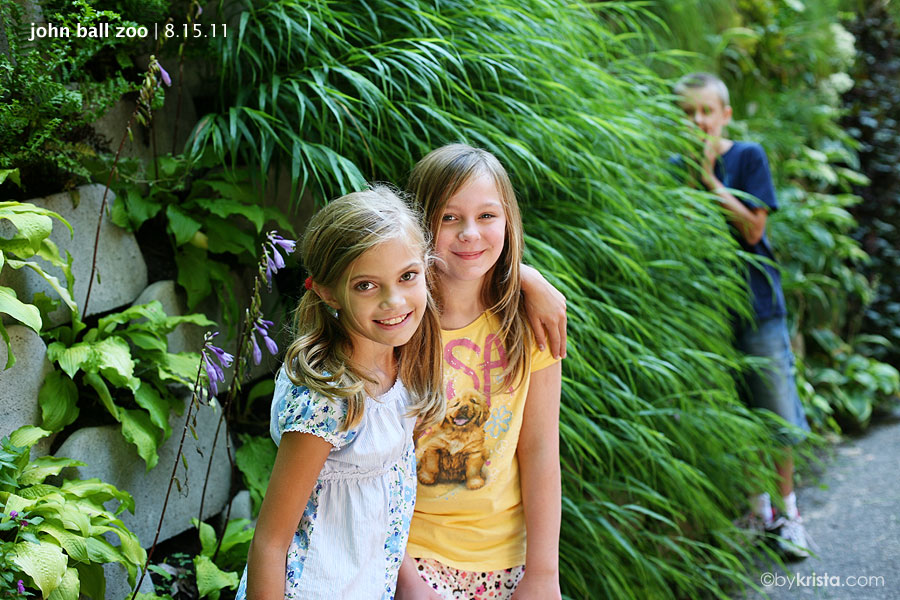 Chloe and Ashley | John Ball Zoo 8.15.11 – Zach decided to sneak into the picture and do his little "cheeky face". Such a silly kid.
Last Monday was zoo day for us. We headed out with my mom and Chloe's friend, Ashley, for a fun afternoon together. We had a little lunch first and then explored the zoo. Ashley was our brave girl and went on the zip line. Chloe was dying to go, but she was so disappointed because she was about 7 lbs. too light. She's such a skinny minny.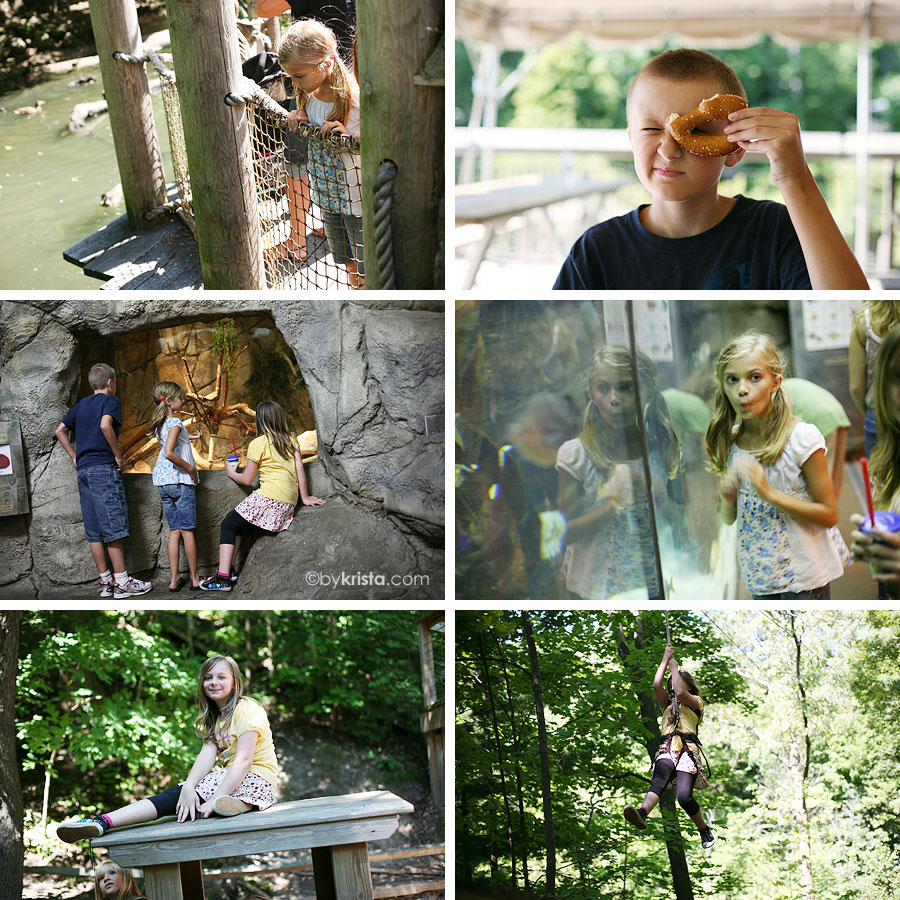 The girls had to cover their faces from the smell of the flamingos. And here's Zach's "cheeky face" again in this pic of the kids enjoying their icee drinks.



Chloe loved all the animals (and fish). She and Ashley spent quite a bit of time in the petting zoo. They also got to pet a wallaby.


Another wonderful summer day!