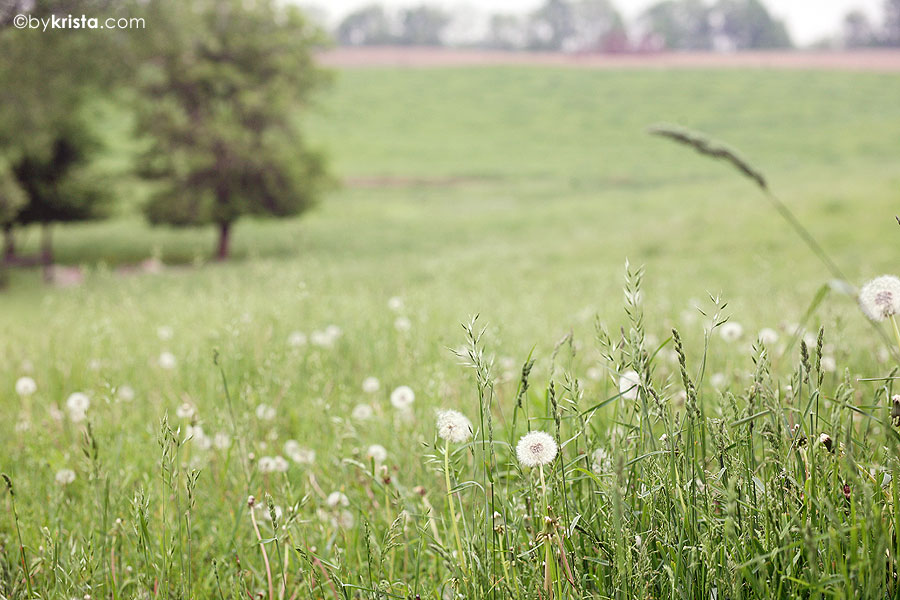 We had a wonderful holiday weekend. It was way too short. I guess it was just a little prelude to summer vacation. Hot summer days, here we come!
Our weekend was spent here at home, at Jake's mom's and at my parents' farm. It was filled with a little of this …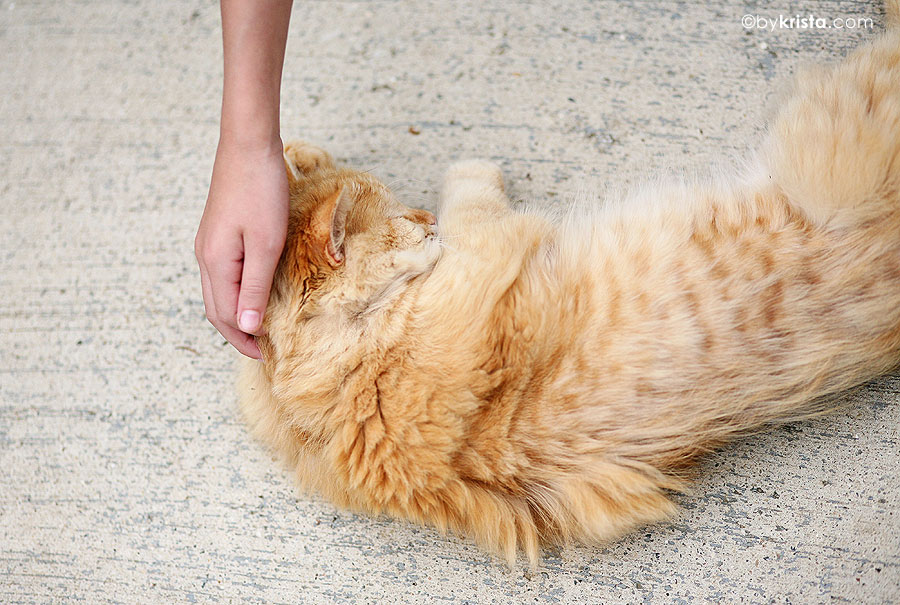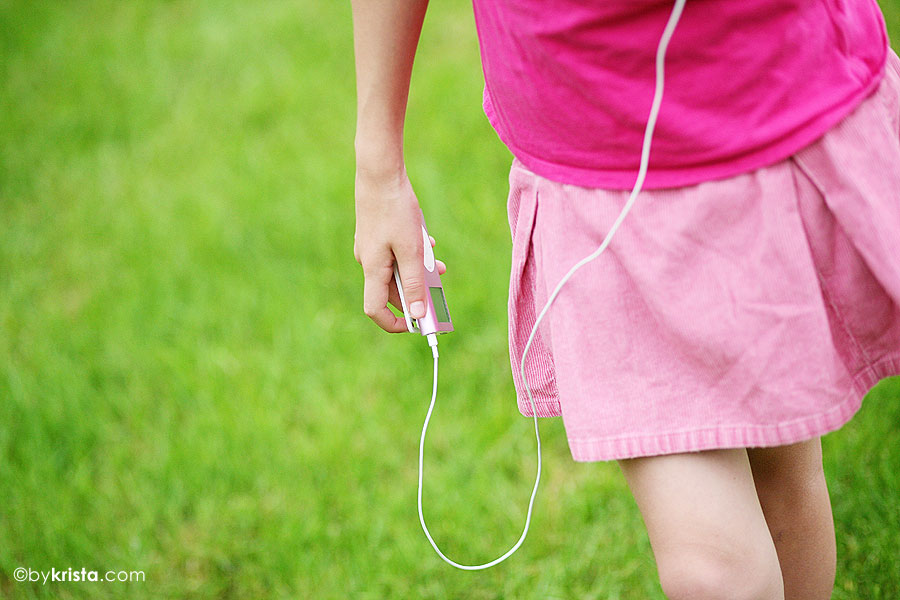 … some of this …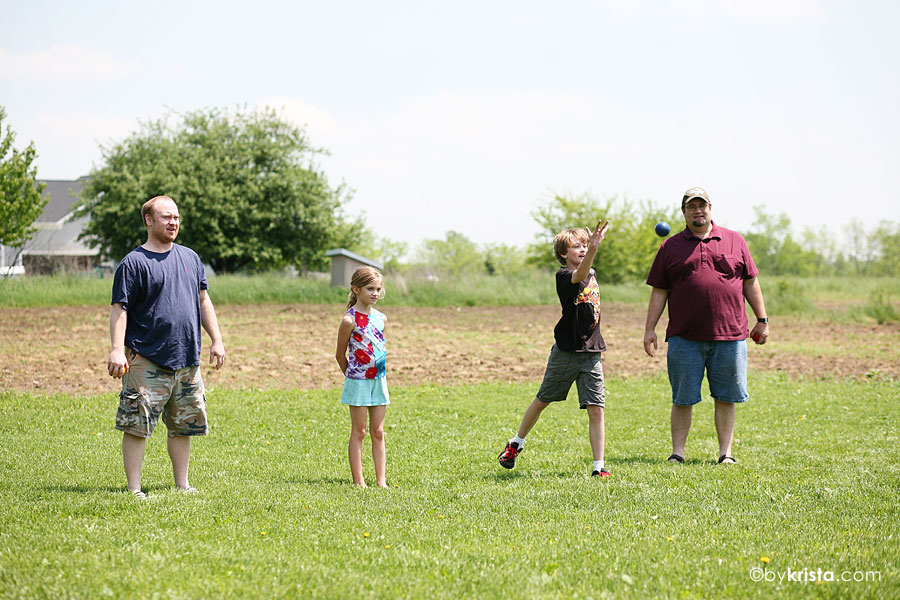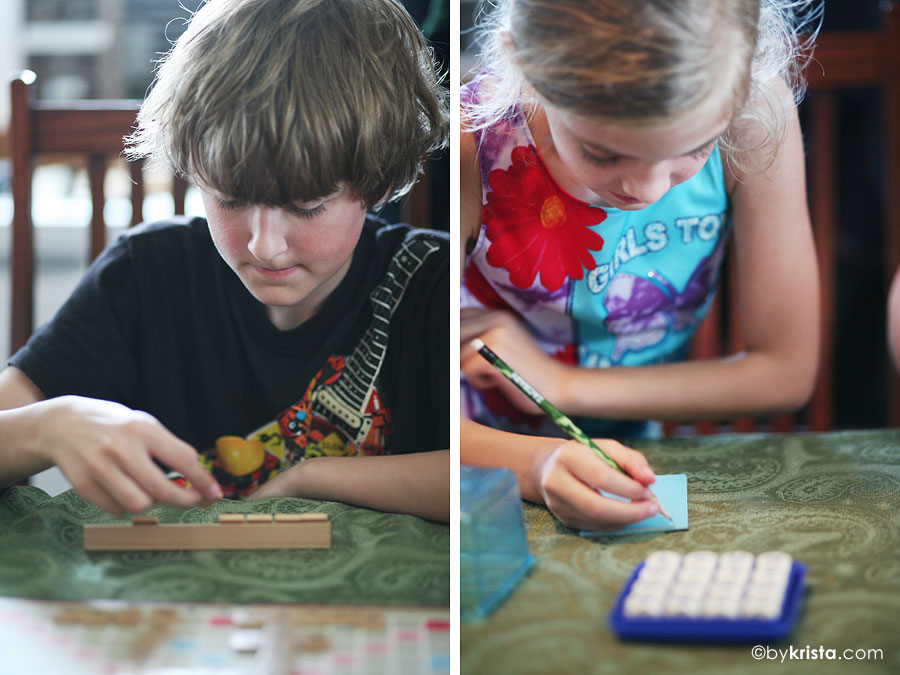 … and this.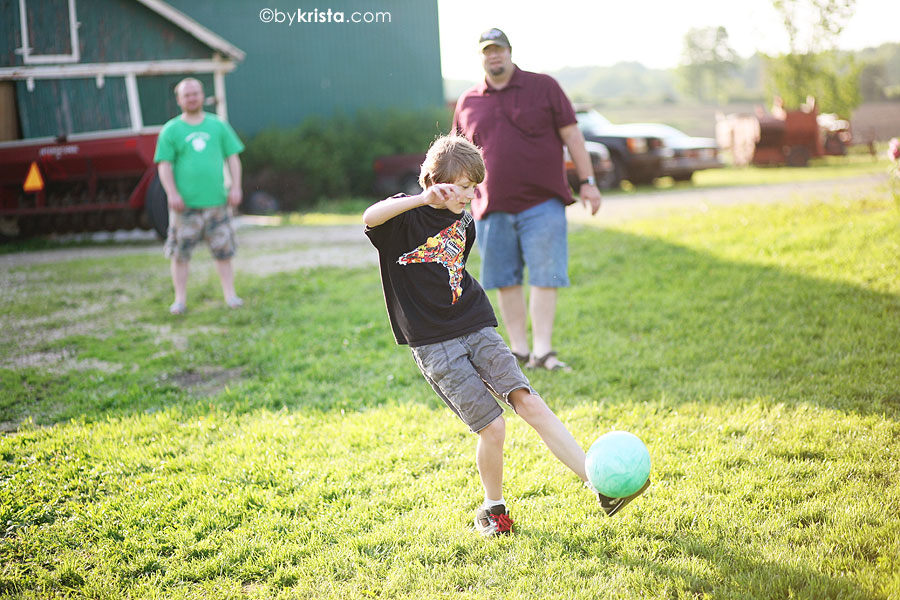 Sunday night, some storms blew through while we were at Mom+Dad O's. We saw lots of lightning and a ton of heavy rain. About 10 miles south of their house, Battle Creek was hit with a lot of damaging winds that pulled trees out by the roots, knocked power lines down, and much more. Thankful we didn't get hit with anything serious.
We had a blast at the farm on Memorial Day, running around outside, despite the heat. We were smart and wore our sunscreen and drank lots of water all afternoon. And we took some breaks in the air conditioning, too. It was a fun weekend!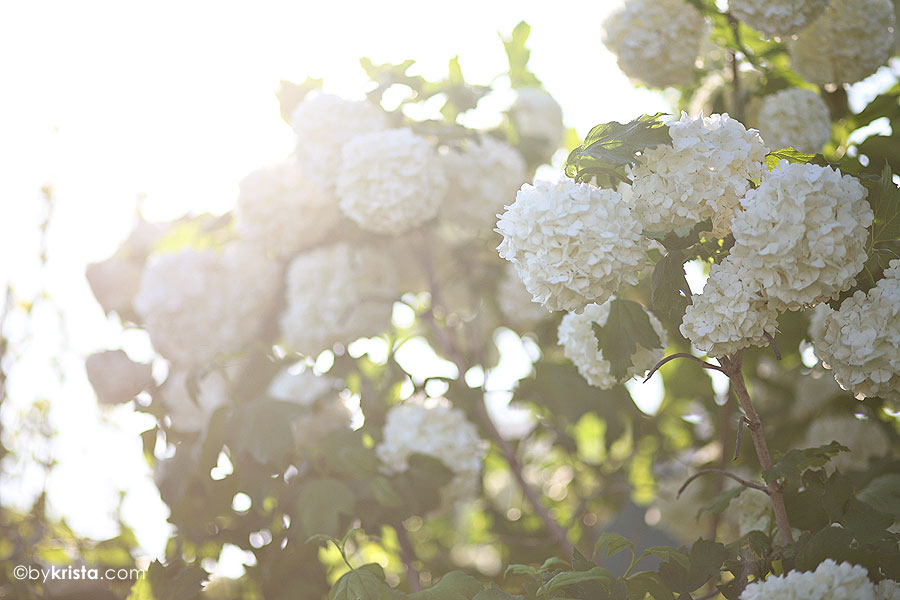 Love Mom's snowball bush. So pretty. Reminds me of my Grandma.
Only seven full days and two half days left of school. At this point, we're starting to count down the days! Can't believe this school year is almost over. Trying to remind myself daily to slow down and take it all in. It will all be a thing of the past before I know it.