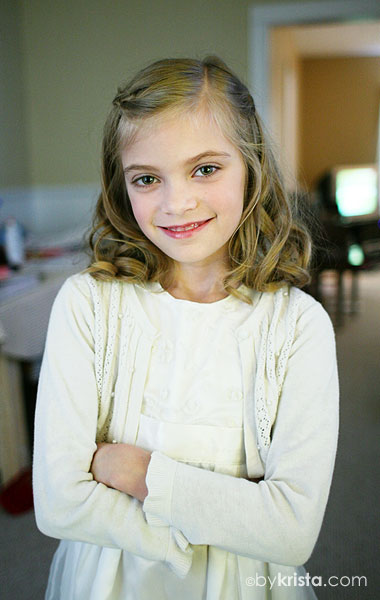 a poem by Chloe. (typed exactly as written)
God. He is holy.
He needs are love and not are cruleness.
He loves to hear the word Love.
He hates to hear the word hate.
The caringest thing I would ever do to him would be love him more than anything.
God! He Rocks!
He's so big, he could fit me in his pocket.
I'm so loving to him, he could give me candy (unlimited)
and he's our Father up above.
I love him and he's everything I'll ever WANT!
So sweet. Chloe is very into writing poems right now. She wrote this in the car on the way to school and read it out loud to me. It was so cute, I had to share here.