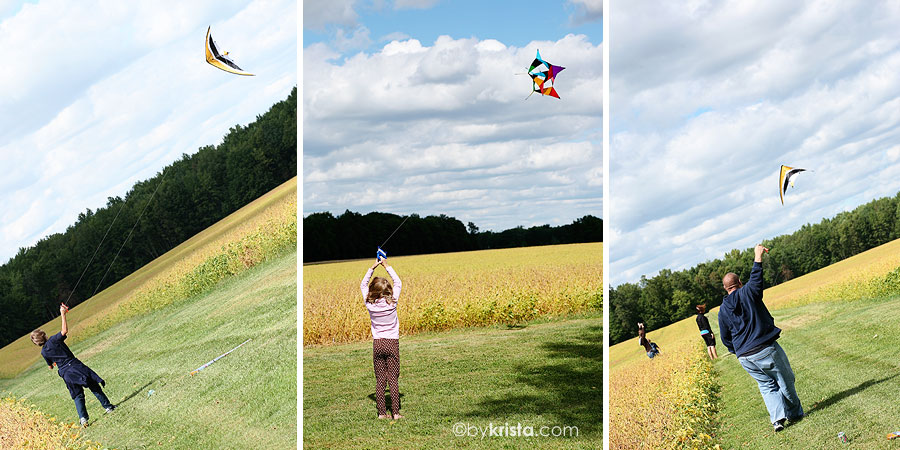 The wind was whipping hard when we arrived in Ohio for the annual trap shoot/family reunion weekend. My cousins brought along their kites and everybody took turns attempting to fly them without dive bombing the people on the ground. It was so windy at times that I could feel it pushing me a little. I don't know how many times the kites ended up in the field and the strings had to be untwisted. Chloe even got in on the action, but with a small box kite. The regular kite would have probably lifted her off of the ground.


As people arrived for the trap shoot, Zach showed an interest in learning how to shoot a gun. Grandpa showed him how to hold it properly and taught him all the rules of gun safety. After watching Grandma shoot once, he tried it and did not like the kick of the gun into his shoulder. He didn't shoot again after that. I was pretty nervous having him even hold a gun, but I'm glad he tried it. My Dad's motto when we were growing up was always "safety first", so I knew he would teach Zach how to be safe with it. I'm sure in the coming years, he'll be out there shooting trap with everyone. I even shot this year. My mom made me. haha! I've shot a few times when I worked at Bob's Gun & Tackle years ago, but not since. It was fun. I even hit 3 … out of 20. Better than nothing.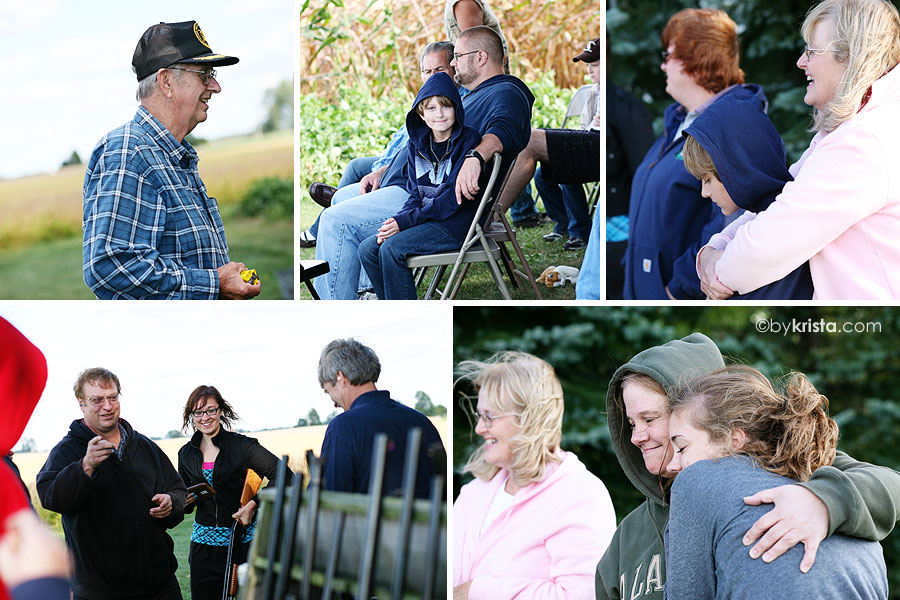 Chloe had a great time running around with all the kids all afternoon. We barely saw her all day. When the sun began to set and cast this gorgeous glow across the field, Chloe was there asking me to take her picture. It was beautiful and so is she.



We had a birthday cake and gifts that night for Zach since the family reunion was the next day on his actual birthday. I can't believe my boy is 10 already. Makes me sad for all the time that has passed so quickly, but excited for all that is to come. I'm so proud of my boy.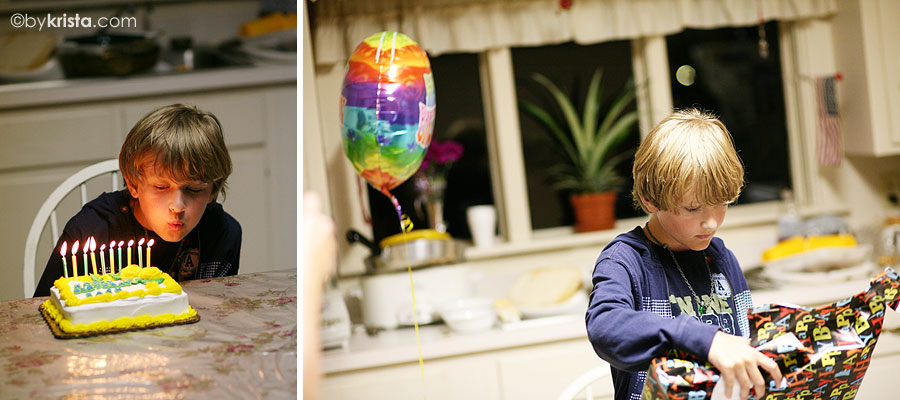 More pictures to come from day two of the family reunion.