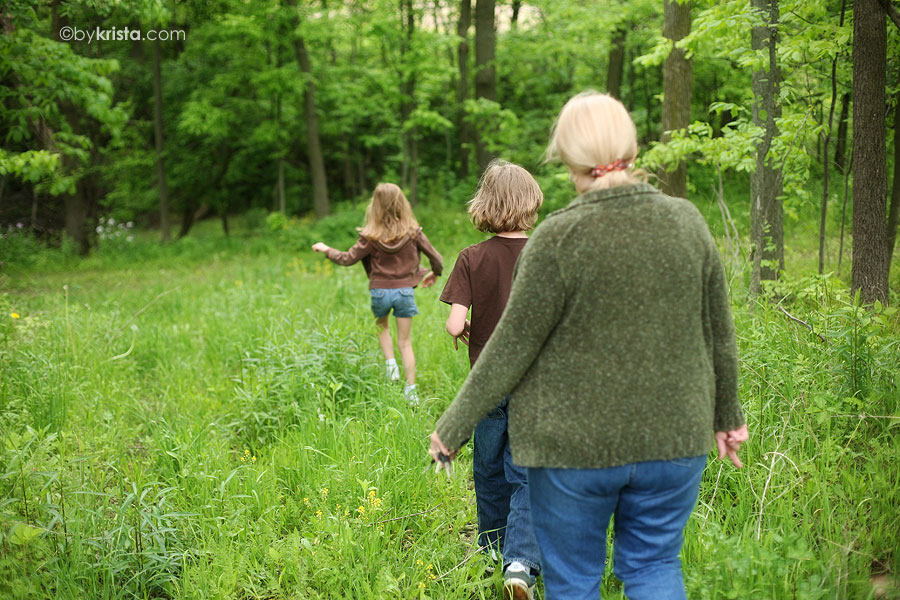 Looking through some pictures tonight that I took back in May. These were taken during a "week in the life" project I was working on. I plan to organize all the pictures from that week into a photobook eventually, but thought I'd share a few favorites here. On that Monday evening, we went for a drive with my mom to take something to my dad in the field and we took a nice walk in the woods together.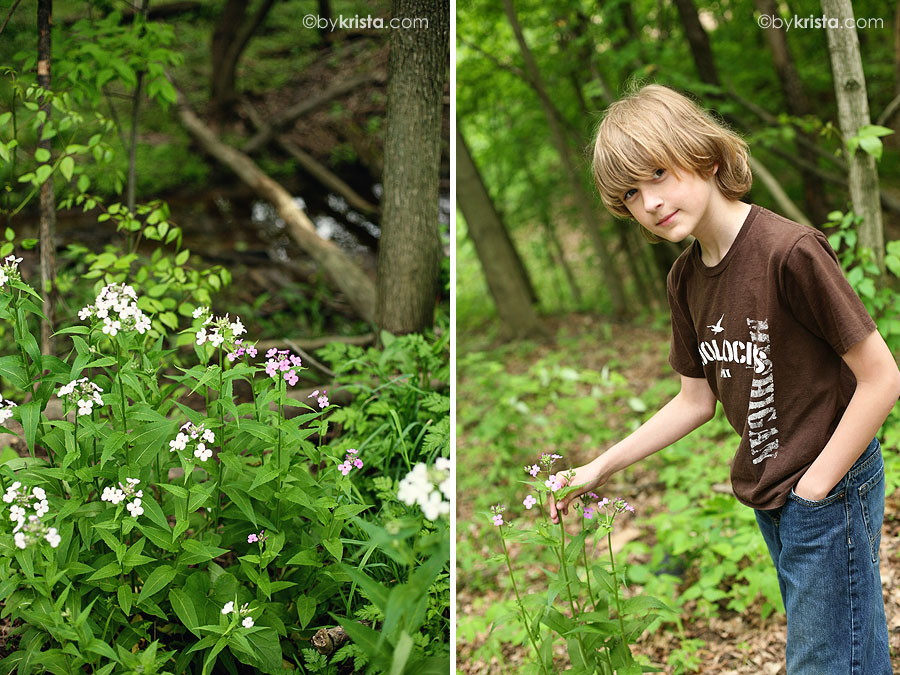 LOVE that Zach took the flower he picked (above) and gave it to his Grandma (below). Such a sweetie. (This was obviously taken before a haircut.)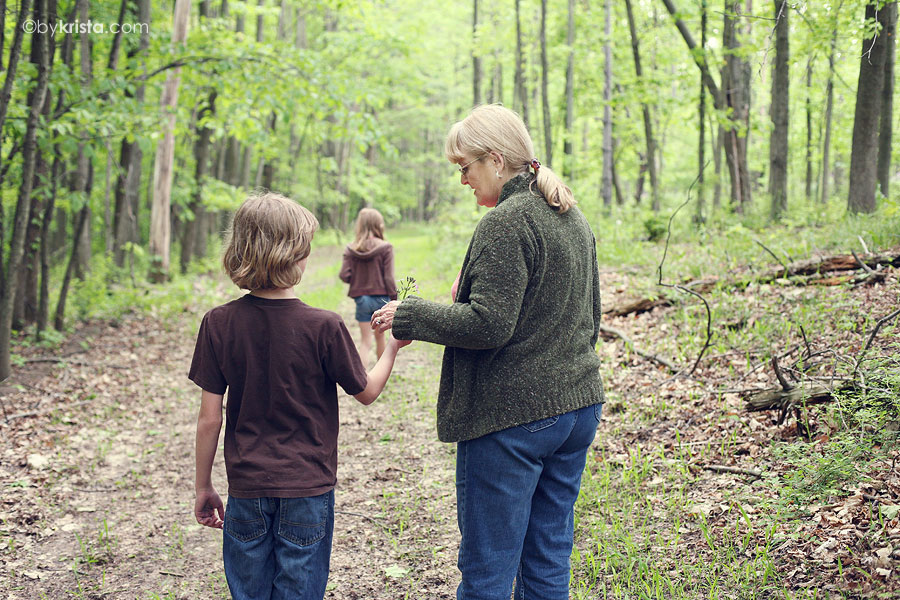 May have to frame the one of Chloe (above left) and the one below. It looks like they're running through some kind of magical forest or something. Love it!