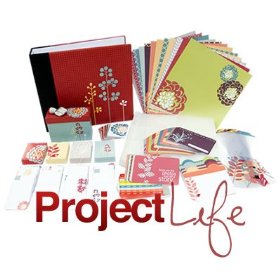 This new Project Life kit from Becky Higgins looks so awesome. It's such a great way to document your everyday life for a whole year in a simple way without stressing about scrapbooking every single picture you take. Just print your photos, slip them in the album, write a little description on the journaling cards. Done. There is even a new digital version that you can make online and then have printed and bound into a Photobook at year's end. I'm still trying to decide which one would work best for me. I love digital, but the kit looks so nice, too. Decisions, decisions. Click the above image for more details.
Here's a video that Becky Higgins put on her blog introducing and explaining what's included in the kit as well as the concept of Project Life. Enjoy!

You can order the kit HERE on Amazon.