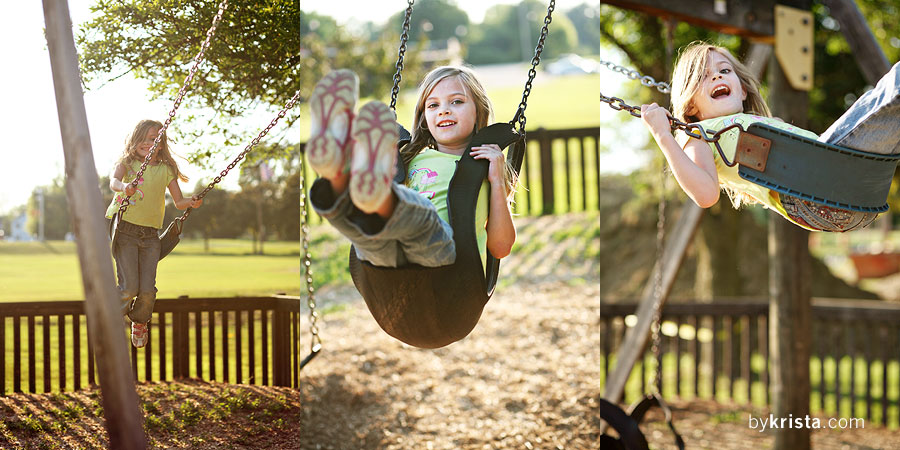 A couple weeks ago, we took the kids to the park on a beautiful sunny evening and let them run around like crazies. I loved these fun pics of Chloe swinging.
Trying to get some work done today, but I wanted to start sharing some of the pictures that have accumulated over the past few weeks.
Can you believe tomorrow is July? What?