We're having a wonderful Memorial weekend. Enjoying the beautiful weather, spending some time outside, getting things done around the house that we've been putting off. Yesterday, we even tilled up a small section of our lawn to get ready to plant our very first vegetable garden. Excited to see how that goes. This afternoon, we're headed over to Jake's parents to hang out, wash cars and have dinner together. A relaxing end to the long holiday weekend.
Went through a few of the pictures from last weekend in Ohio for the twins' first birthday. There are a bunch over on my photo blog. Click HERE to see MORE.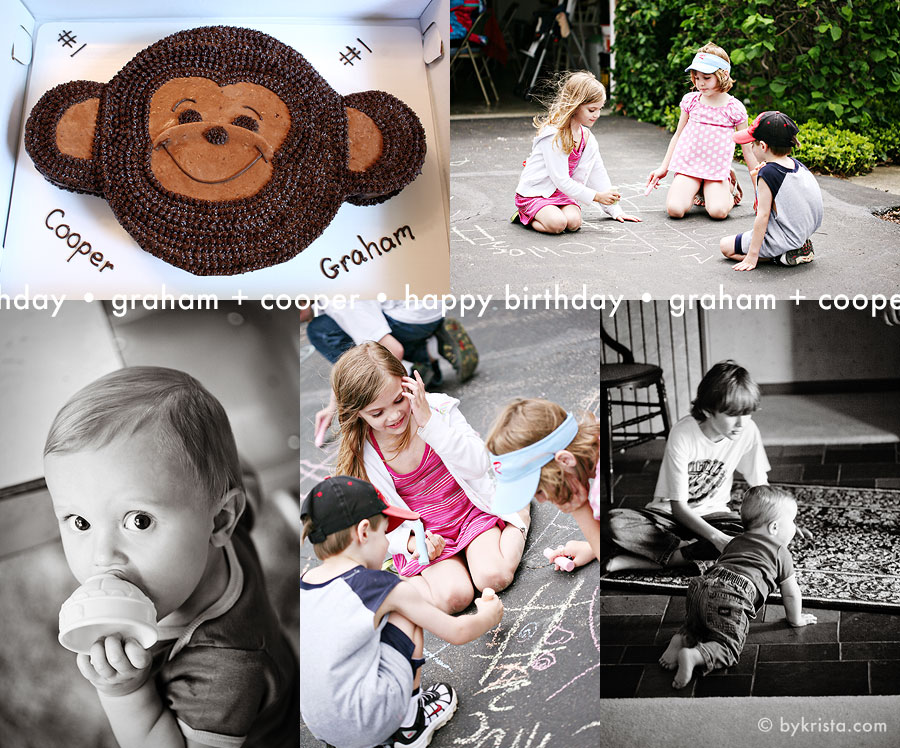 Chloe had a lot of fun playing with the other kids, swinging and lots of sidewalk chalk. Zach was glad there was another boy there near his age to hang out with. He also seems to like baby Graham a lot, too. He'll talk to him all cute and call him Grammy. And Graham just looks at him like "Why are you calling me that?" hehe! It will be fun to see how they get along as the twins grow. Zach has been the only boy on that side of the family for so long.
The twins are such a big blessing to all of us.