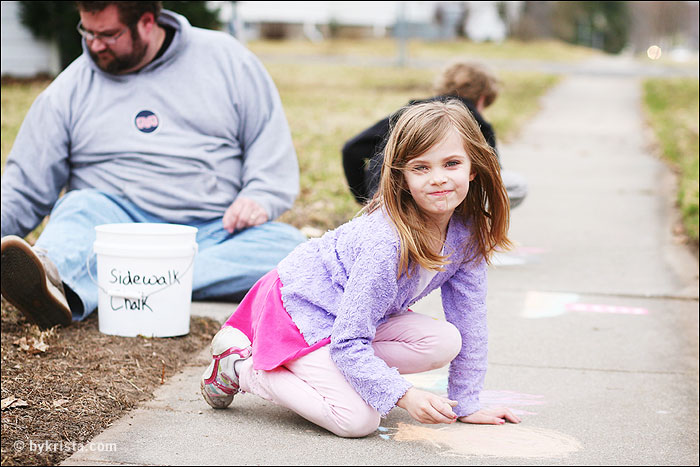 It's a quiet weekend around here. Just hanging out around the house with the kids, watching movies, dishes and laundry, etc. Yesterday afternoon, Jake and the kids took the bucket of chalk outside and spent some time decorating the sidewalk. I snapped a few photos of them creating their art.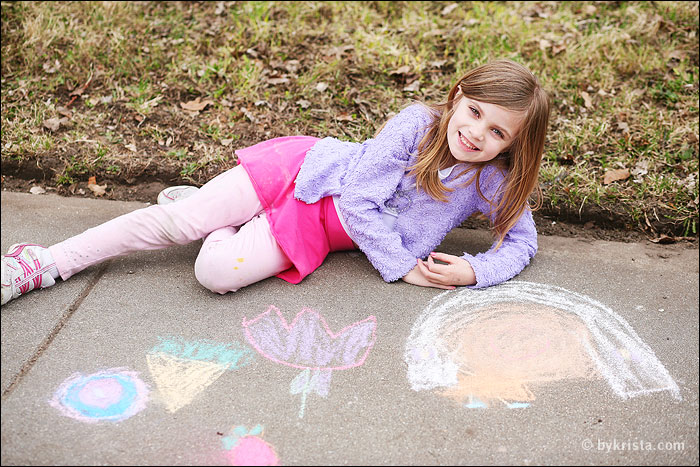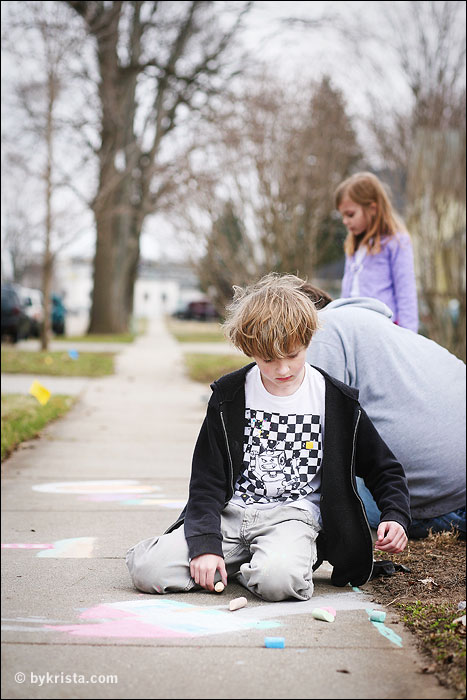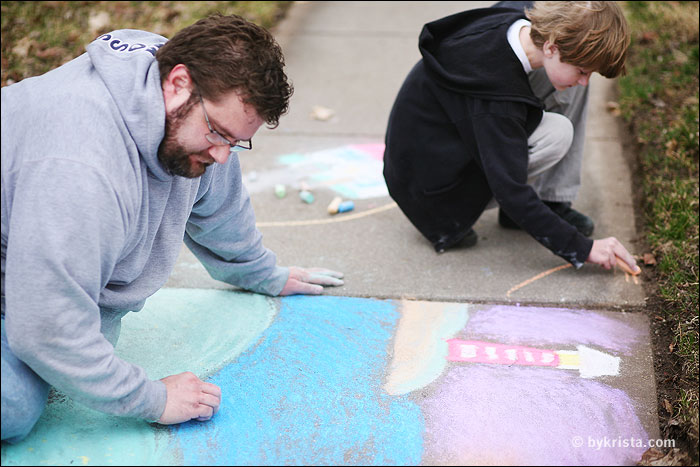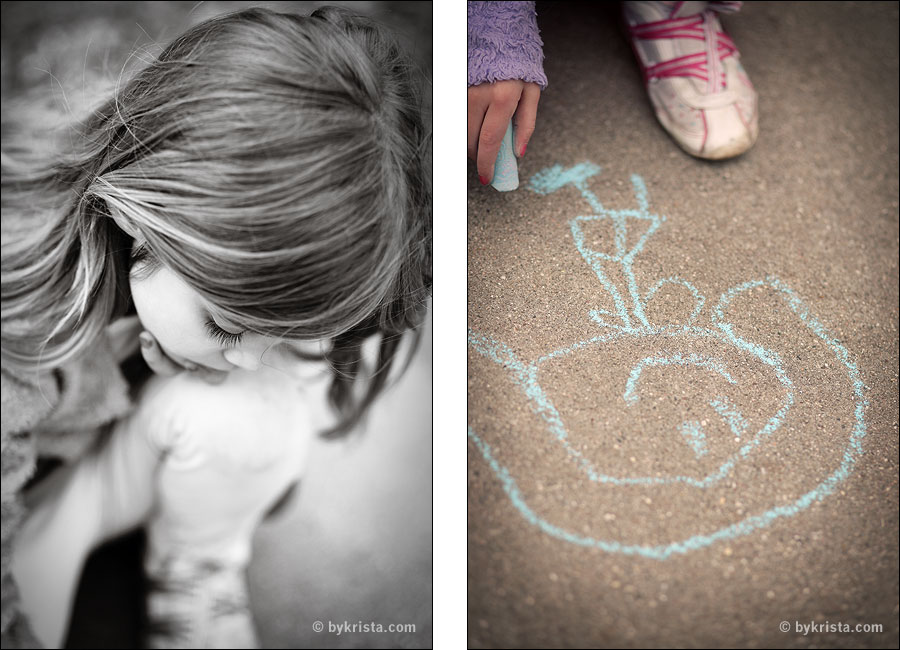 When Chloe saw this one, she said "Hey! I have a mustache!" hehe!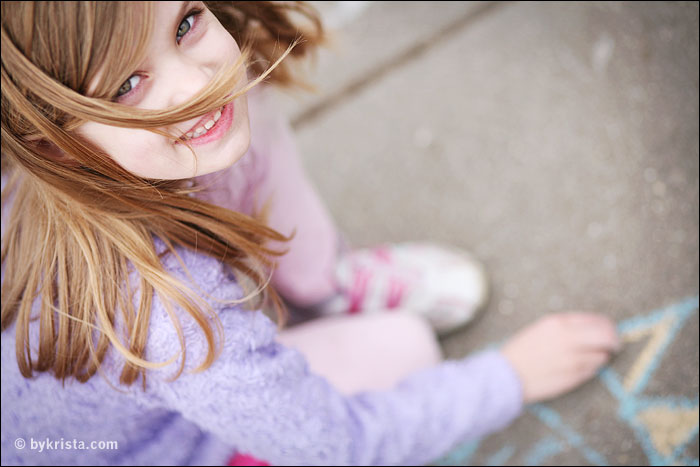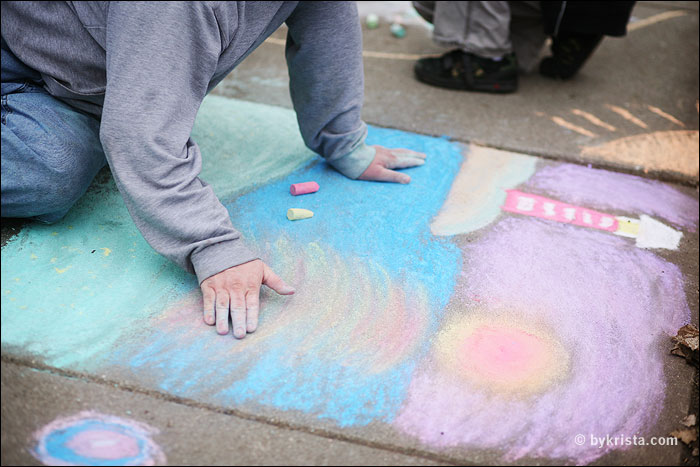 This is Chloe's drawing of me. Apparently, I am a princess.