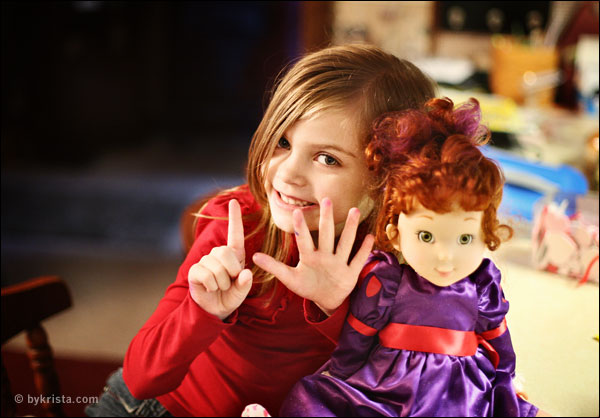 Yesterday, my baby girl turned six years old. She was so excited. She could talk of nothing else for days. Her day was spent at Grandma's house helping to decorate for her own little party. We kept it simple and just had dinner at my parents' and then some cake and ice cream. And presents, of course.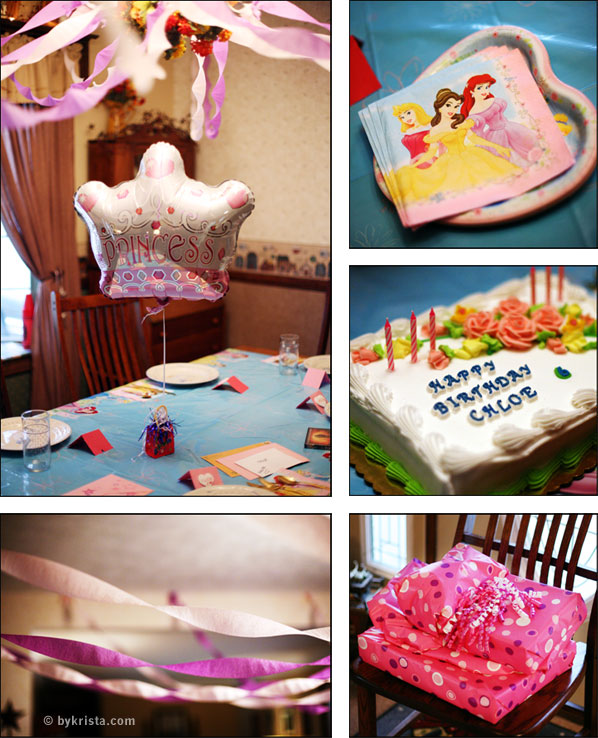 Daddy tried to give Chloe a birthday kiss, but she wasn't having it.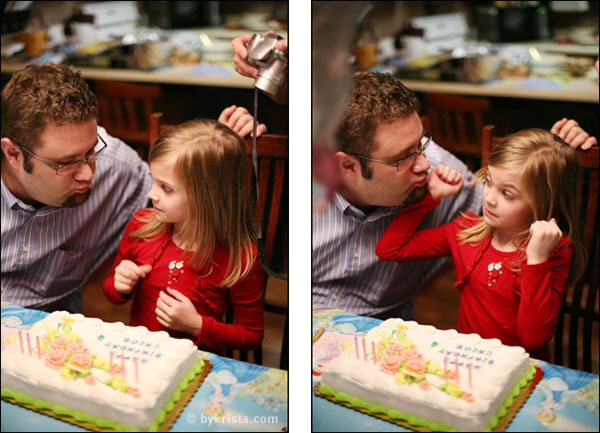 This was her reaction to our horrible rendition of "Happy Birthday". Everyone started singing at different times or off key and it sounded like a big jumble of noise. She has such a gift for hearing and making music and she obviously didn't like what she heard.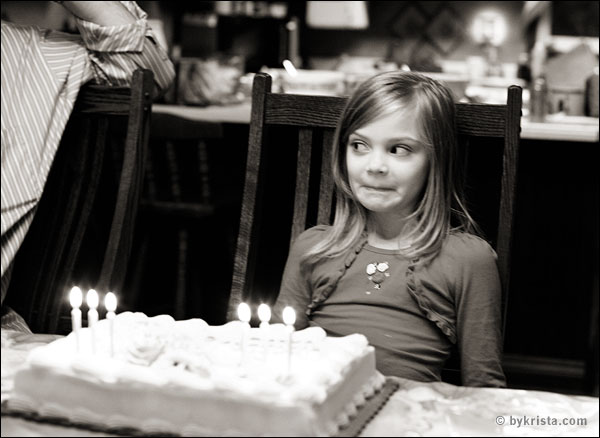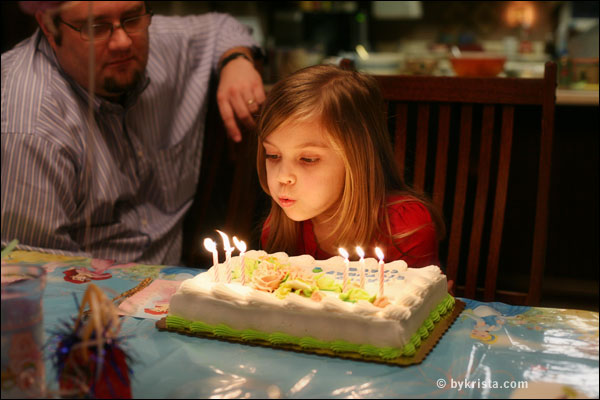 Chloe got some nice gifts – a Hello Kitty shirt and pants, a dress up skirt and feather boa, an outfit for her Fancy Nancy doll, a puzzle, some pop beads to make jewelry and some cards and money to go pick something out herself.
Chloe and Fancy Nancy would fit in well with the Red Hat Society.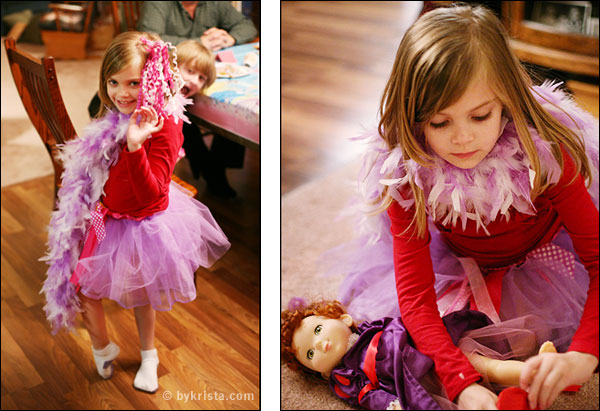 It was a fun night and she still won't stop talking about how she's 6 years old now.