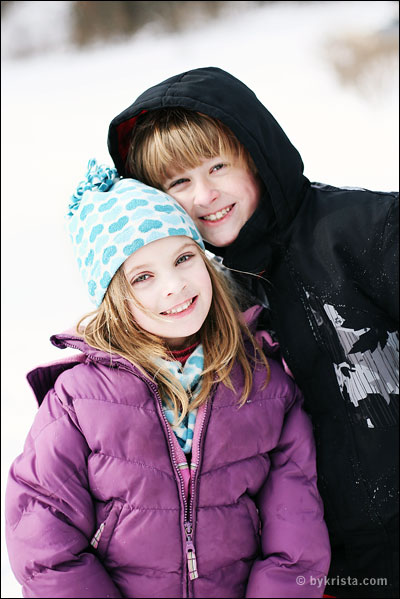 I love weekends. I don't have to leave the house at all if I don't want to. All this snow and bitter cold makes me dread each morning when I have to get up and take the kids to school. But I do it because I have to.
Last Sunday, my mom invited us over for lunch then a little wood choppin' for the guys while the kids played in the snow. I snapped a few pictures during our fifteen minutes of play in the winter wonderland. Then our noses became numb and we couldn't feel our fingers and toes and we dragged the kids inside to warm up. It was stinkin' cold. I don't know how the guys stayed outside as long as they did.

Well, January has come and gone. What will February hold?