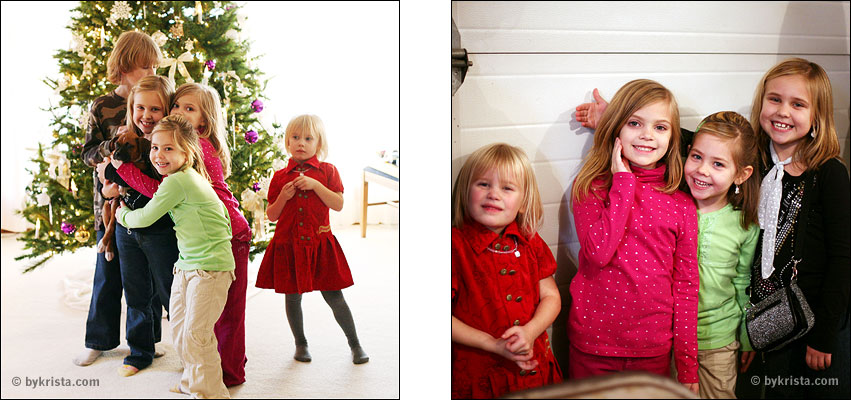 One great thing about Christmas is that I get to see my family in Ohio. It's usually the only time everyone gets together and we look forward to it each year. For some reason, I didn't get my camera out at all over at my grandparents house (my dad's side). We were too busy hanging out, eating, opening gifts and watching Wall-e. So all these pictures are from Christmas at my Aunt Pat + Uncle Tom's house (mom's side of the family).
All of us cousins are right around the same age, most are married, some with kids. It's so fun to let the kids run around and play like we did when we were young. For the last 7+ years, Zach has been the lone boy among all the girls, but my cousin Traci just had twin boys earlier this year. So now he'll have someone to hang out with when they get a little older.
They are so adorable. We stayed with my cousin Josh (Traci's brother) and his wife Karen on Saturday night. They were keeping the babies all weekend for Traci and Bill, so we got to play with them lots. Took a bunch of cute pictures of them rolling around. I'll have to share a few of those later.
It was a very nice day. Lots of good company, great food, fun gift exchange, and lots of laughter. I love my family.