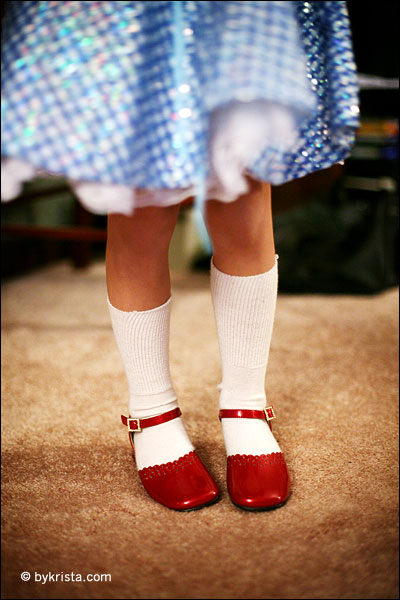 What a beautiful night for some trick-or-treating! This year, we had Boba Fett from Star Wars and our own little Dorothy Gail with her little dog, Toto, too.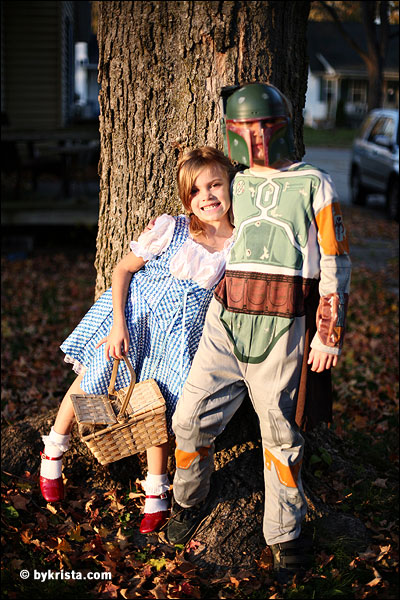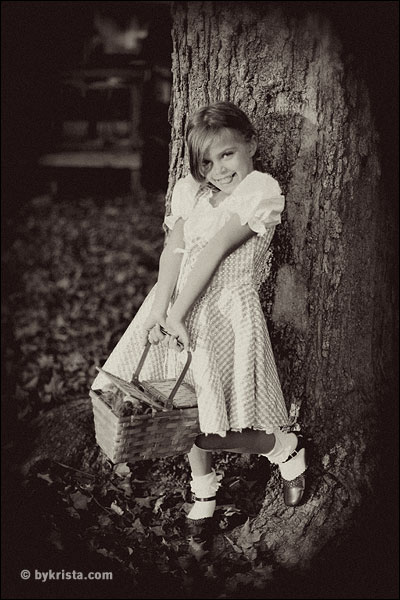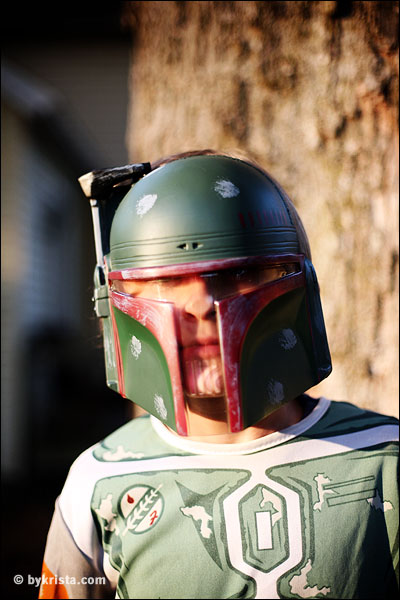 Jake decided he would get into the whole dressing up thing this year, too.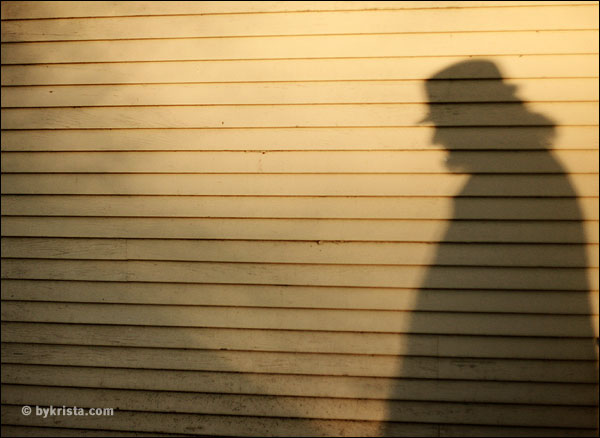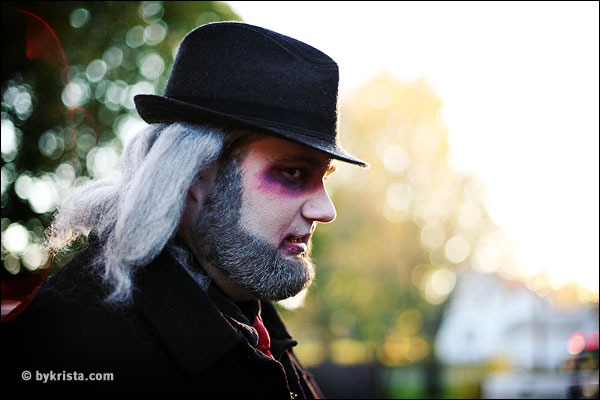 I think he was inspired by Twilight and the other books in that series since he just finished those.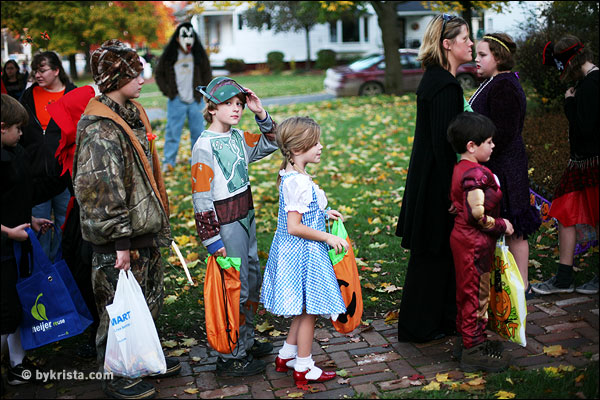 The colors of this tree were gorgeous!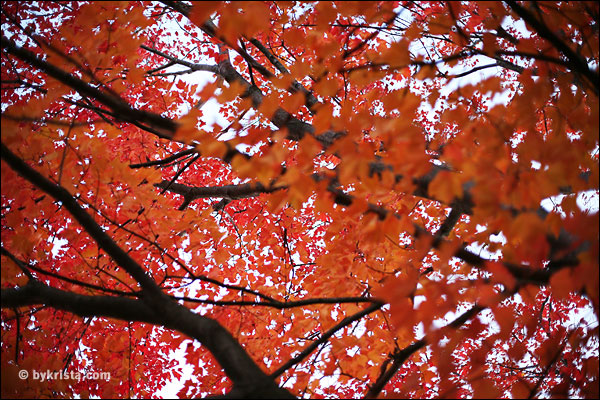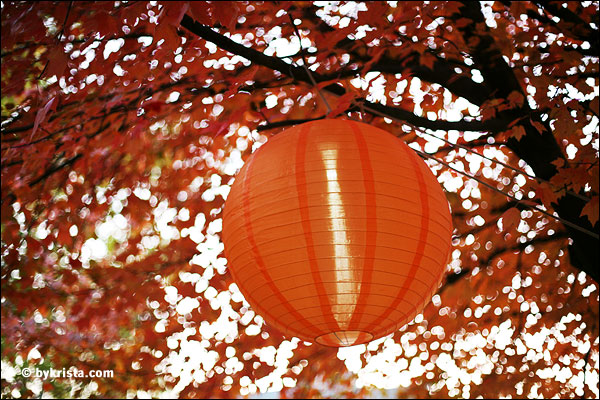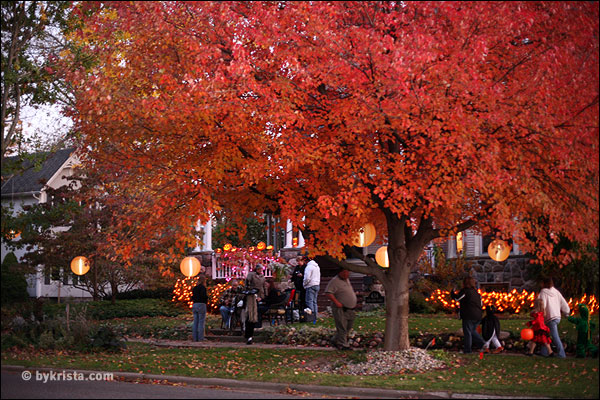 The police always park a car in a nearby parking lot and give treats out to all the kids. It's always one of our final stops before we head to McDonald's for a late dinner.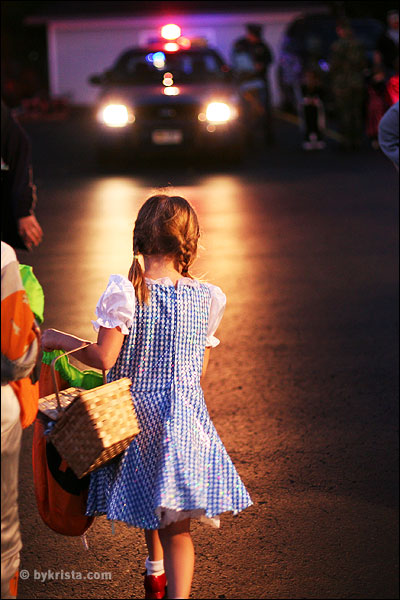 As we stood on the sidewalk waiting for the kids to come back from a house, I looked over and saw Jake at the end of this wall just standing there all still and freaking out all the passersby. Scaring little kids, too.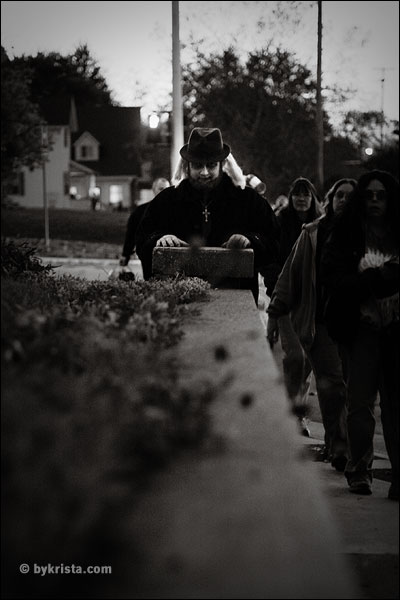 The kids had a great time tonight! We came home and popped in Monster House! It's a favorite of ours and since it takes place at Halloween it's now our go-to movie for this holiday.
Hope everyone had a fun night. Don't eat too much of your kids' candy!