Loaded all my pictures from this weekend and went through a few of Heather's family today because I know she's been sitting at her computer all day hitting refresh on my blog. haha!
Click here to see the post on my biz blog.
Aren't they so fun? The trees haven't really changed yet, but the girls managed to find these little leaves to throw around. My Shootsac was full of leaves after this one. haha!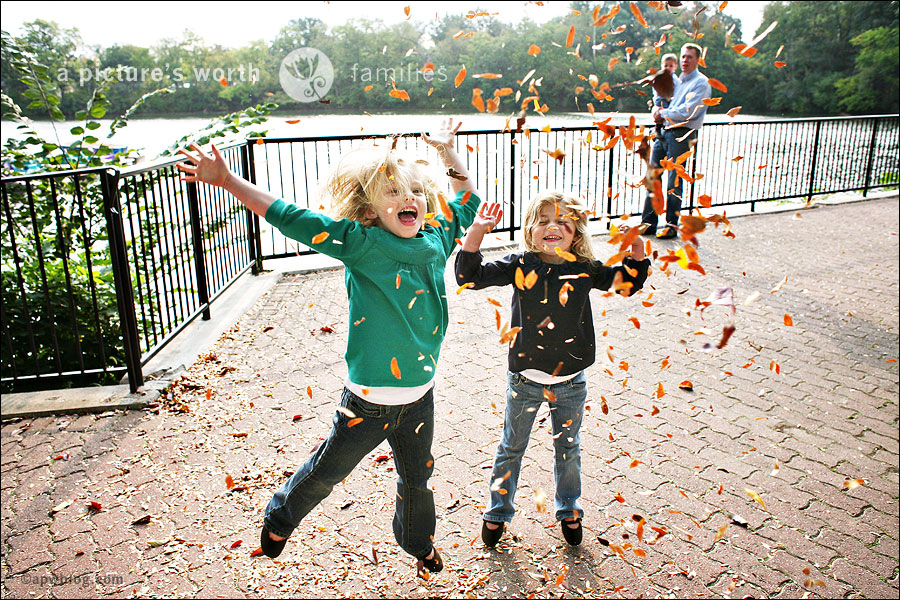 So far this week all I've done is check email, load pictures, a little editing, feed the kids, clean up around here, get stuff ready for this month's weddings. Where did Monday go? I lost it somewhere. And Tuesday's disappearing fast. yikes! Slow down, week!