I thought this sign was hilarious as we drove by the fair grounds on our way to pick Zach up from school. Happy Easter in the middle of a blizzard.
We also came across snowplows …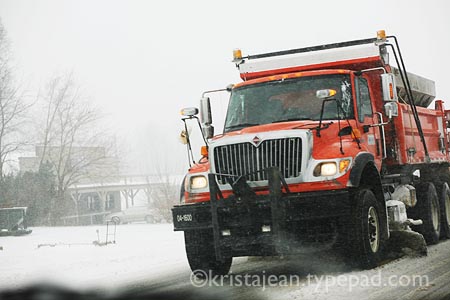 … and squirrels. RUN, LITTLE SQUIRREL, RUUUUUUUUN! (Mr. Squirrel made it out alive, although it was a close shave since Jake wasn't about to slam on the brakes and run us off the road just to avoid hitting a squirrel.)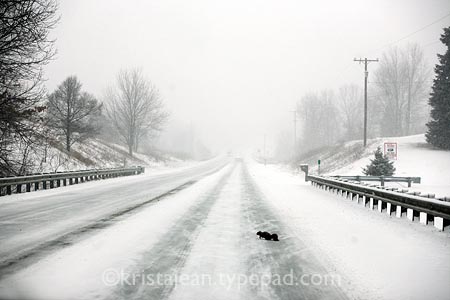 "Over the river and through the woods to grandmothers house we go"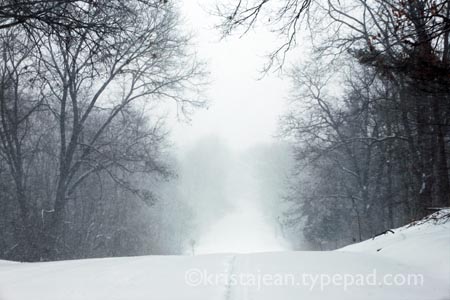 As I already mentioned, Chloe and Zach helped grandma color eggs and frost cookies while I grumped around the house the whole time. I tell ya, I was in a really fowl mood.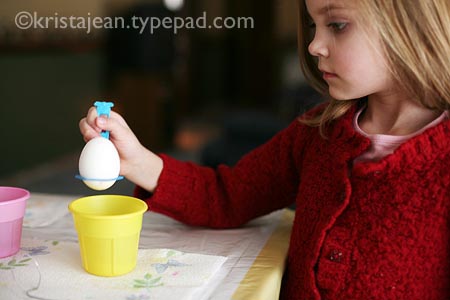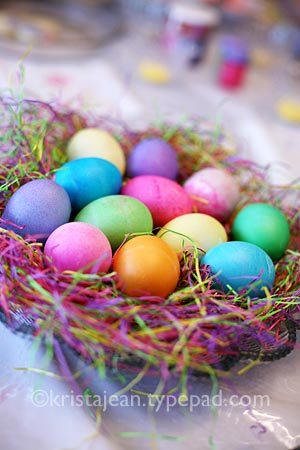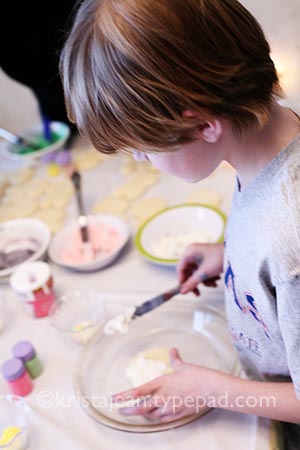 On Saturday, we took it easy and relaxed around here. Didn't go anywhere all day, which I needed. I have had a nasty sinus headache for a few days (probably part of why I've been so grumpy, eh?). The kids let us sleep in, which was nice.
Sunday, we went to my parents house again for Easter dinner. Yummy ham and potatoes. Mom always gets the kids baskets full of goodies so they were excited to see what was waiting for them after dinner.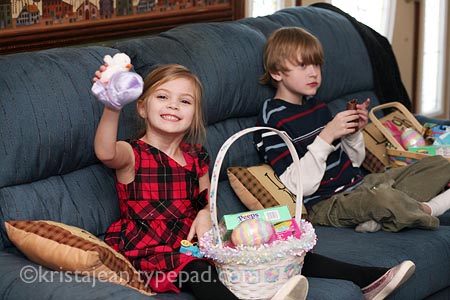 Since there was so much snow outside, we hid the eggs around the house so the kids could still have an egg hunt. This is my cute mom holding the basket full of treat-filled eggs.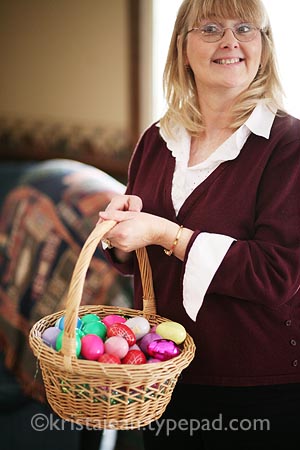 I love this shot of Chloe finding an egg hidden in the plant.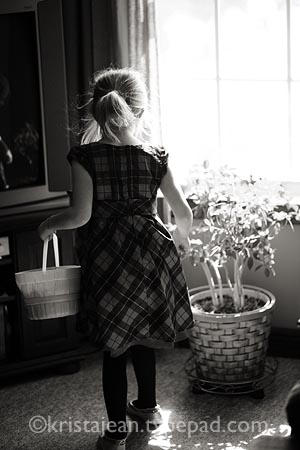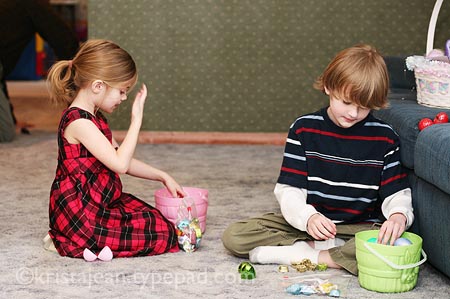 My sweet kiddos.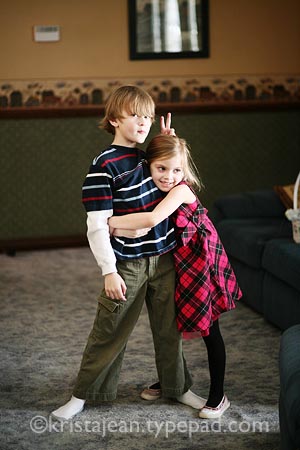 Chloe loves her big brother. Even when he gives her bunny ears.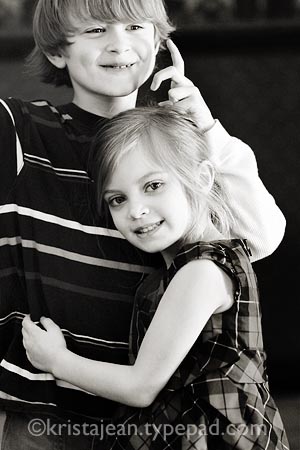 Hope everyone had a very happy Easter.
PS — I am aware Zach's hair was so long he couldn't see. It was trimmed last night.