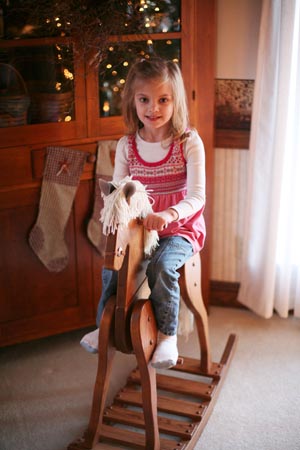 Last weekend, we traveled to Ohio to attend Christmas with both my mom and dad's sides of the family. I'm really happy that we do this every year. Jake's family doesn't really celebrate with aunts and uncles anymore, just his immediate families. But for my side, we've always done this since we were kids and I'm glad it's continuing on. I am the oldest on both sides of the family so I have young cousins on my dad's side who are still in grade school and my cousins on my mom's side are all very close in age to me and my brothers, some have kids around the same age as Zach and Chloe. So it's really wonderful to get together at least once a year and catch up a little. We're all really excited because next year we'll have two new additions to the family. My cousin Traci is having twins!
On Christmas Eve, I got to have lunch with one of my best friends in the whole world, Kelle. We don't get to see each other often since she lives in Louisville, but I'm so happy that we had a chance to get together this time. I miss her.
When I got home, we went over to my parents house and had Christmas with them. The kids got lots of fun stuff and we had a nice time just hanging out. I was so exhausted from the three days of Christmas that I fell asleep sitting up on the couch. On our way home, we drove around town looking at lights. Not many to look at around here this year. It was kind of sad. I'm one to talk, though … we just weren't on the ball so our house wasn't decorated either. I like to put up garland on the front of the house with lights in it at least and some lights on the bushes. Didn't happen. Ah well … Jake has a grand plan for next year.
Here are some pictures from our Christmas celebrations:
A rare moment where all the kids were playing quietly together. They were actually good pretty much all night. It was a miracle.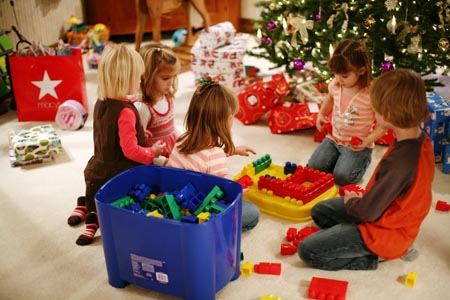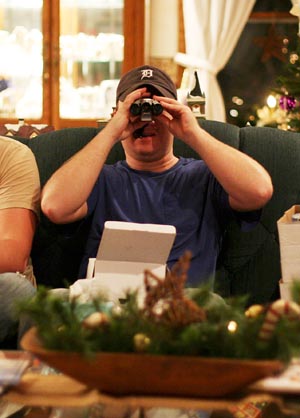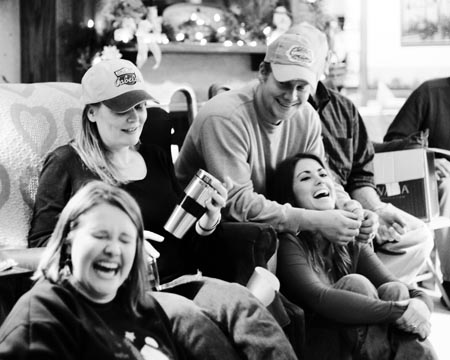 Nutsy, anyone!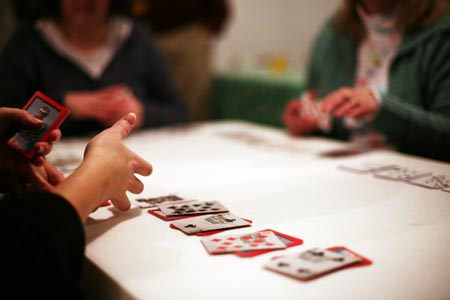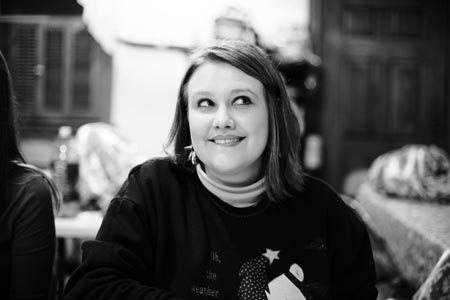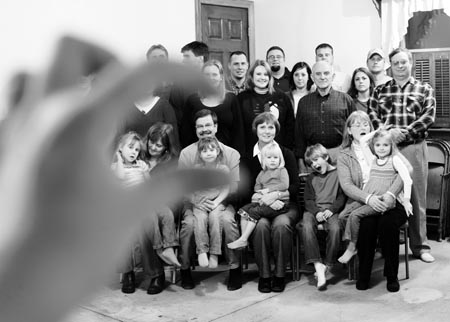 Christmas at my grandparents house (dad's side of the family)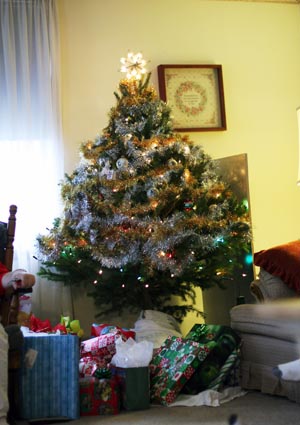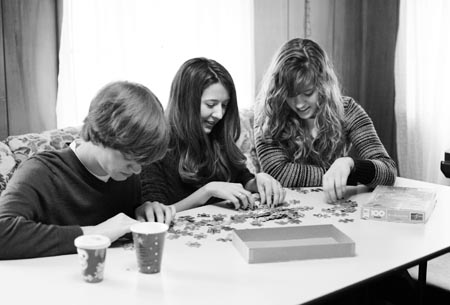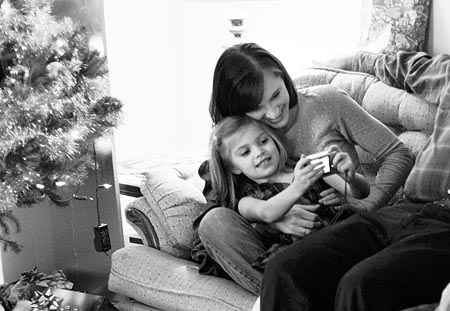 My grandpa was a pastor for many years, so each year he does a little Christmas message for us along with reading the Christmas story from the Bible.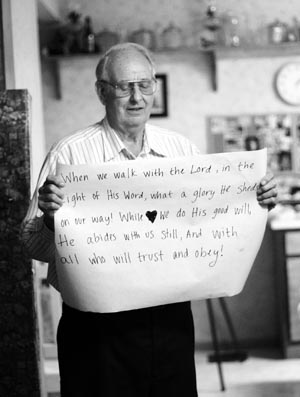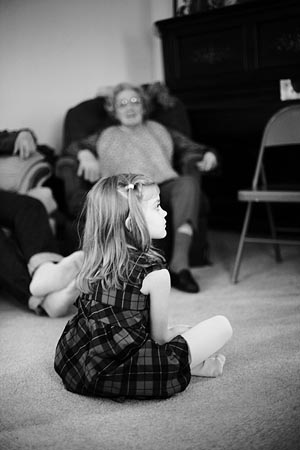 Trying to take a picture of the four sister-in-laws. Mom, Aunt Deb, "Aunt" Suzanne, and Aunt Rosie. I say "Aunt" Suzanne because she's only a year older than me and it's still funny to call her aunt. haha!


Paul and his girls – his mom and his fiancee, Kaeli. Paul and Kaeli were recently engaged and I'm SO excited to be taking their wedding pictures in May.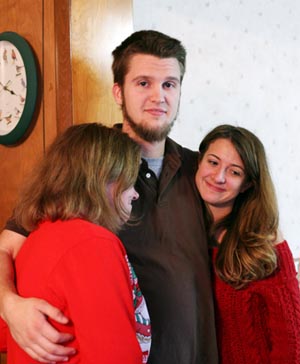 Tyler and Zach — you sunk my battleship!


My mom always sets a pretty table.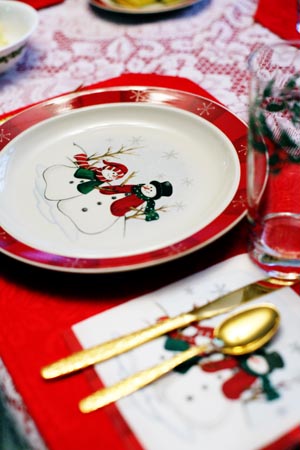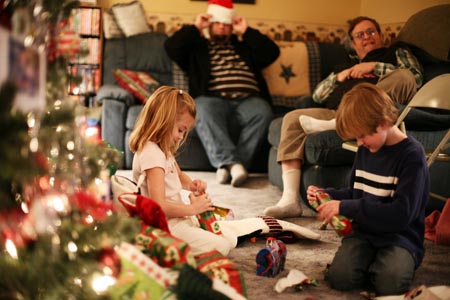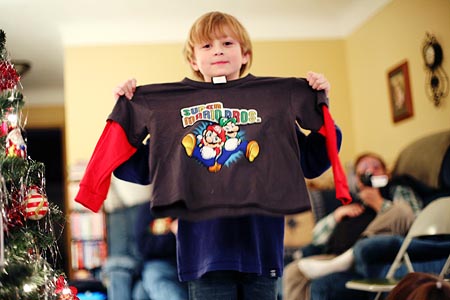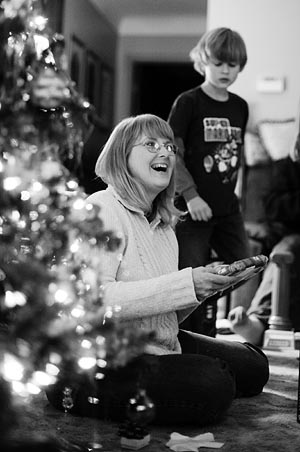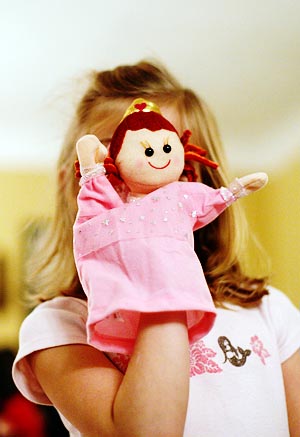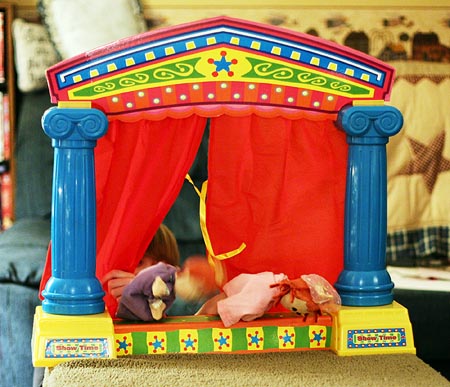 On Christmas day, the kids opened gifts and we hung out all day and did nothing. It was nice. Is it wrong that I didn't get my camera out once all day? I think I was all pictured out.
Hope you all had a wonderful Christmas, too.