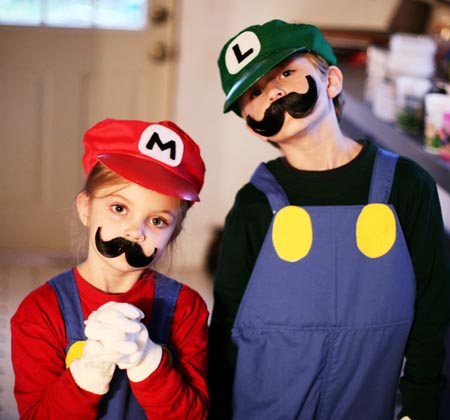 Mario & Luigi
These are my kids in their video game inspired costumes. Mario and Luigi were a big hit on Green St. tonight. Lots of people recognized them and commented on how cute they looked. I think they liked the attention. Chloe even said "Trick-a-or-a-treat-a" (that's supposed to be my version of her Italian accent).
I think she did that once and then realized that all she really had to do was hold her bag open and people dropped candy in it.
We had fun with my sis-in-law Brenda and her kids. It's become a little tradition for us to go together the last couple years and it makes it more fun!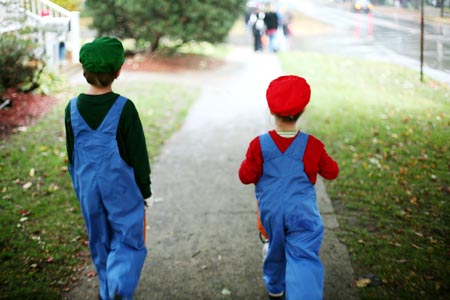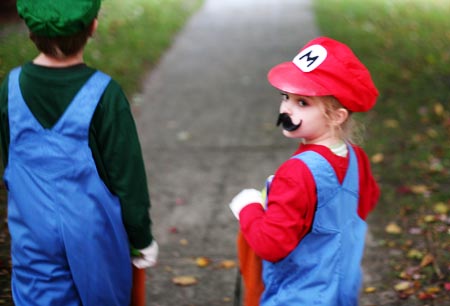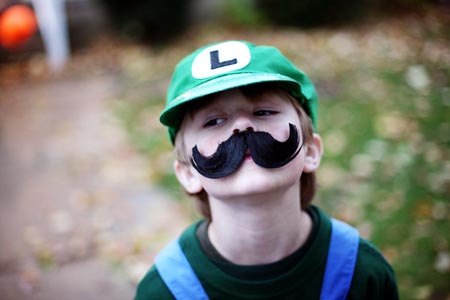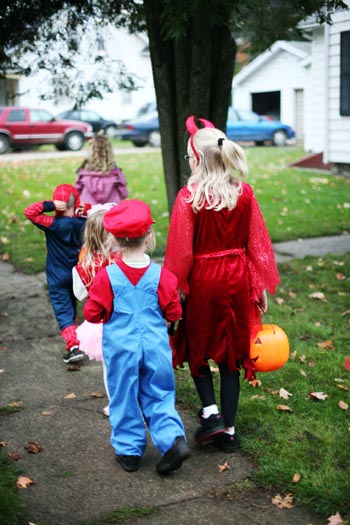 This was on the steps at one of our stops – the puking pumpkin!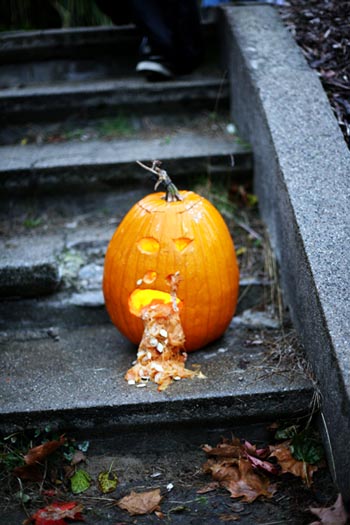 Happy Halloween!