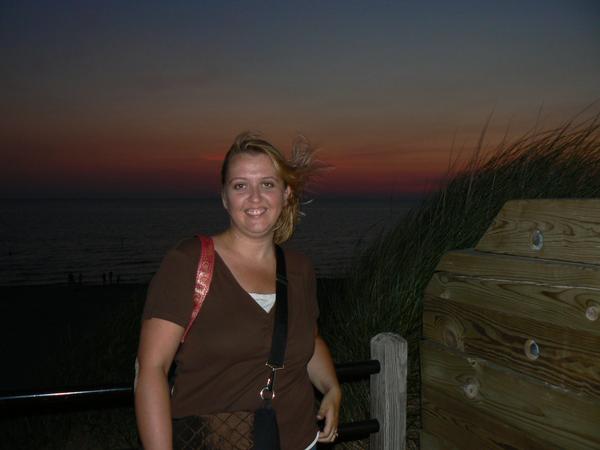 snagged this (and the pics below) from my SIL's myspace page. a pic of me at Tunnel Park in Holland the night I took her and Jeff's engagement pics.
A couple cute ones of Jake and I at the bottom of this post, too.
worked on the house this weekend. Jake kept the kids occupied all weekend while I moved pretty much my entire downstairs office to a room upstairs. We decided to move some of our rooms around. If we have to live here another few years, we figured we should mix it up a bit. I overdid it a bit, though. Kicked up a lot of dust while cleaning, started sneezing a bunch, got scratchy throat and woke up feeling just miserable today. So I'm taking it easy, working on pictures, resting and hopefully it will be gone in a couple days because I'm off to Texas for a wedding this weekend. (Hi Kelley!)
Watching Phantom of the Opera today while working on pictures!