click for larger version
I told Chloe I wanted to take her picture yesterday and this is what I got. She's all drama. Everything she does is over the top. I think she gets that from her Daddy.
• little blue flip flops to go with little blue toenails •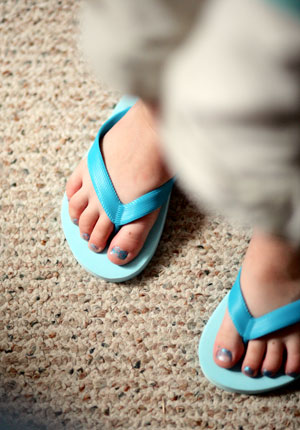 • and a little quieter moment •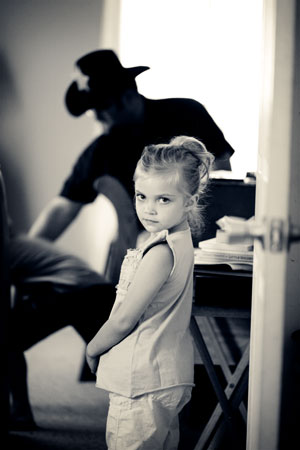 She's just so cute at this age. I want to hug her all the time.
(except when she turns into Chlozilla)
p.s. don't mind the mess in the background. my house needs cleaned.
and that "cowboy" in the background is Jake dressed and ready to play his role as "Sheriff Jake" for VBS at our church. The kids are loving that!