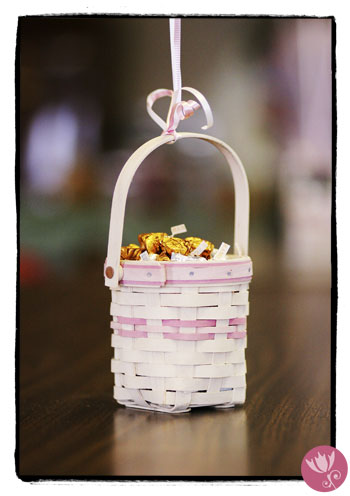 Well, even though we had to endure Chloe's whining for 4 hours, it was worth it to be able to be at the shower for Heather. It was a lot of fun. I took a ton of pictures, of course. Posted a few over on my photo blog. Click the picture to go there!
Aunt Pat (my mom's sis) and Tonya organized all the details and Heather's sister handled the games. It was pretty fun. I didn't actually participate in the games … Chloe was distracting me and I was also running around taking pictures – surprise, surprise.
Lots of laughter and fun, though. Especially when everyone split into 4 groups and decorated one person with a toilet paper wedding gown. Very entertaining! Got some fun pictures of that!
Even Chloe joined in – my mom had her all wrapped up. It was pretty cute.
I'm so glad we were able to be there for Heather. She's such a sweetie and a wonderful addition to our family. Brian's a really blessed guy to have her in his life!
Despite the very trying drive down and back, I'm really glad we went. I had a really long, stressful week and I just needed to get away. The burden of our bills hovers over me constantly and with only a small amount of help from the government during Jake's re-education (after losing his job last year when the plant closed down), well, we are barely making it right now. I try to be patient and have faith that God will get us through the next year. It's hard not to worry, though, when the bills come and the money just isn't there. So … getting away for the day was a nice distraction.
In other news … my mom and I are cracking down on our "Biggest Loser" competition the next couple months. I haven't lost much more and haven't been trying as I should be. So, we are continuing our exercising 3 mornings a week as we have been for a while and we're adding in some walking at the park. And eating right! That's the biggie. I eat granola bars and mocha lattes. That's not going to lose me any weight, huh? I have to change those habits. I don't eat a ton, but it's the wrong kinds of things that are filled with sugar that are keeping me hovering at the same weight. Only a couple months left of our family competition. July 1st is the date. I'm gonna kick some serious butt!