So glad this week is over. Another really long week that feels kind of off. Not sure what that's all about. Anyway … a busy weekend ahead.
Tomorrow, I'm going with my sis-in-law and the girls looking for dresses for her wedding this fall. I'm the photographer, of course. So excited!
Sunday, I have a meeting with one of my June brides. We are checking out their church and reception site and going over the wedding. It's been over a year since I first met them, so it will be nice to see them again and hear all about the wedding plans.
Hopefully, I'll be able to squeeze in a little scrapbooking somewhere in there, too. Heather has some awesome new products coming out that I'm so excited to play with.
Jake got me the movie Marie Antoinette for Valentines Day and I've watched it twice already. The coolest part about that movie is that they were actually allowed to shoot it at Versailles. Jake and I visited there in April of 1997 (almost 10 years ago … yikes!) and it was very cool to see the movie and remember walking the grounds and the Hall of Mirrors. That place is amazing and I'd love to go back someday. Anyway … it makes me want to start working on my travel album that I've had in my mind for several years now. I was able to go to some amazing places in Europe and I haven't taken the time to properly record them. I mean, I've got a lot of our travels down in my journals, but I want to create something with all my pictures. I wish I had known more about photography then. I would've gone crazy if I had a better camera then. Ah well … I will go back. It's on my list.
Here are some pictures from our April '97 trip to Versailles.
our first view of Versailles when we came through the gates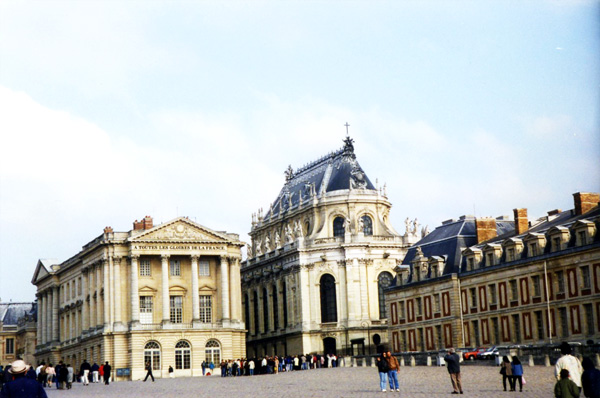 the Hall of Mirrors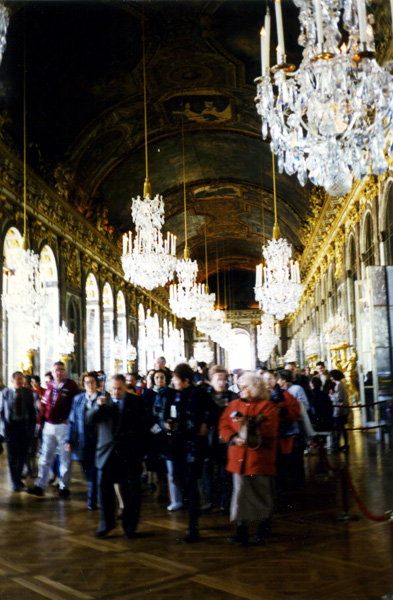 always loved this shot I got of one of the long hallways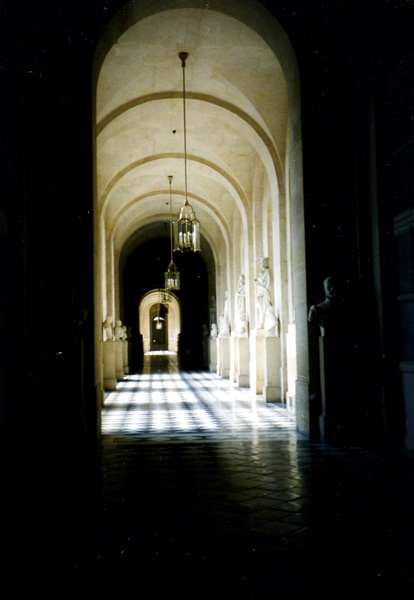 if I remember right, this was the view from the queen's room. the grounds are beautiful with amazing landscaping. next time I go, I'm taking more time to explore them. we only had a limited time because we were there with a tour group.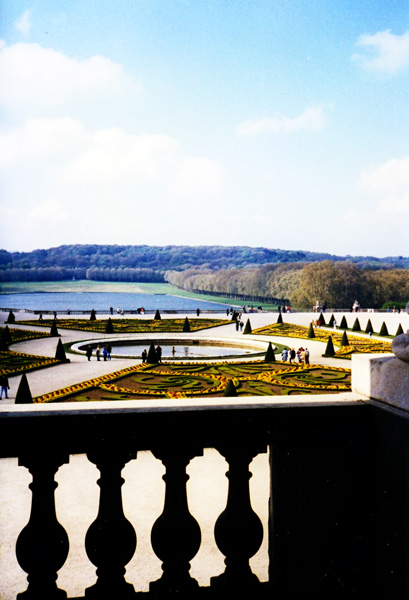 it was amazing. can't wait to travel there again … with my good camera.
and in other news ….
my pictures are up on the wedding style site. woooohoooooooo!!!! can you tell I'm excited?