last month, we got together with my friend (and assistant) Heidi and shot pictures of each other's families. It was a good time and I've chosen the picture for our Christmas card, which I won't share here yet, but I thought I would post some of the others. I put these on my photo blog, too, along with a few of Heidi and her hubby and their dog, Gus.
Here are some of my family:
Playin' in the leaves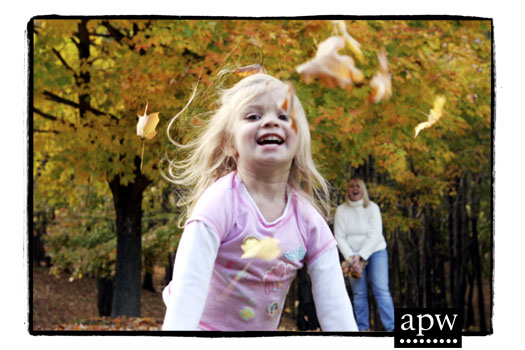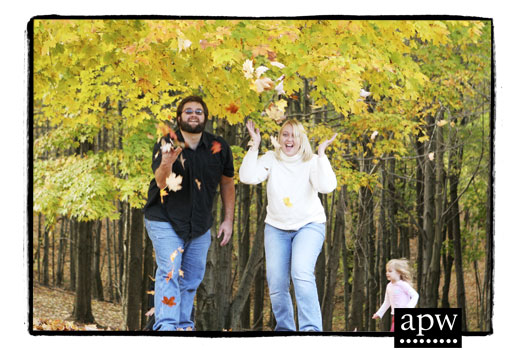 Hangin' out in the field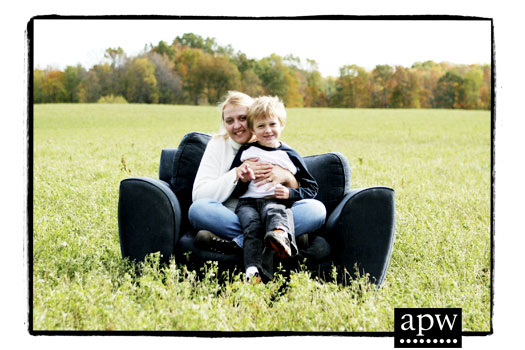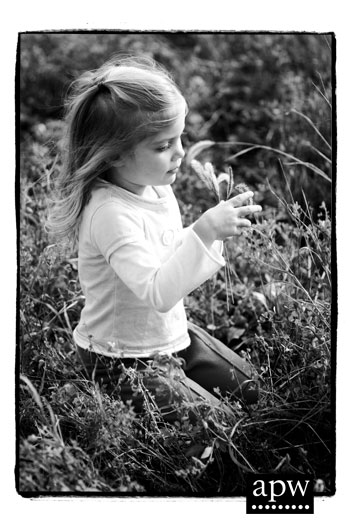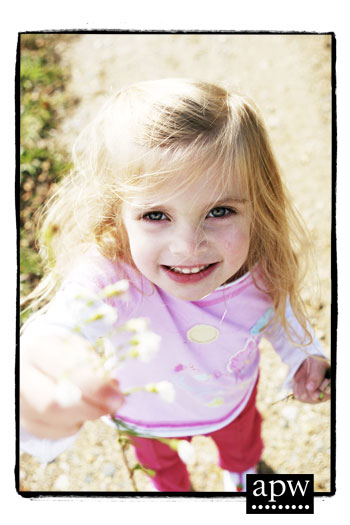 Off to my mom's tonight. I'll have some pictures to share from that, I'm sure. It's her birthday today and we're having a little pizza party and taking a family picture while we're there.
More later …