My daughter is a crazy. And a little gross, too. She loves the Little Einstein videos we got her and has been watching them constantly and humming Beethoven tunes all around the house. Love hearing that. She's always having little adventures with her toys and it's so fun to hear her making them talk to each other. Such an imagination. So much like her daddy.
On the gross side, she came to me today and asked me to smell her finger. Like some gullible idiot, I did. ewwwww! She immediately giggled and ran away. Of course, I told her it was disgusting to stick her finger in her butt crack and washed her up right away. I'd like to know why my cute, sweet, girly girl stuck her finger where the sun don't shine. so gross.
The last two days, I've been working like a maniac and I finished up editing on another wedding. It feels so good when I get things done in a timely manner and, after being in such a funk for the past couple months, I feel a little bit renewed. Maybe it's a really good meeting I had the other day with one of my couples whose wedding is next month. Maybe it's the calls I'm getting for weddings for next year. I think it might be mostly because I am almost done with this wedding season and I will be able to breathe a sigh of relief that I survived and came out of it with some amazing pictures.
In scrapbook news, Heather has some fun new stuff on her site right now. The latest newsletter just came out. Sign up on her site if you want to receive it. It looks awesome! Here are a couple pages I made using her latest kit – Everyday Joys!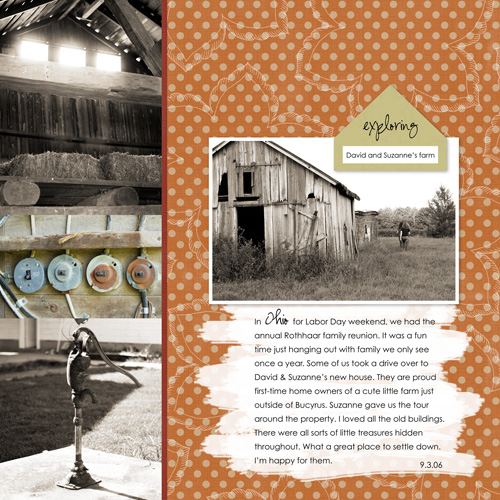 ---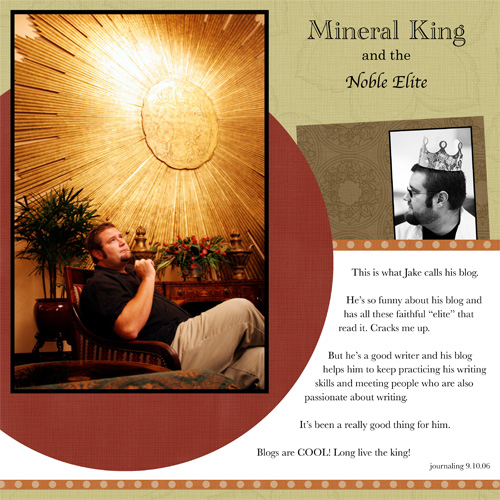 P.S. Zach's pink eye cleared up pretty quickly. Chloe ended up getting it a little bit, too, but it's already pretty much gone. Now Jake thinks he's getting it. His eyes are itchy and the right one is looking a tad bit pink. I just hope I don't get it, too. ugh.
Happy weekend, all!