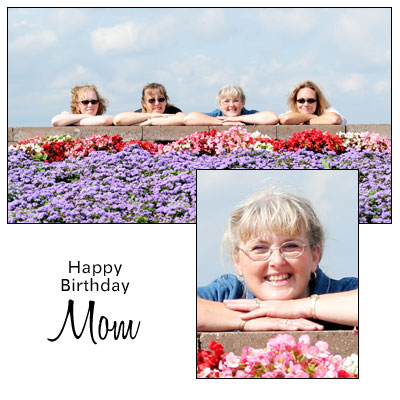 These are some pictures from August when we visited Cherish in Traverse City and threw her a little baby shower. It's always so fun when we get together.
There are a lot of things that I love about my mom, but one of them is the fact that she gets along so well with all of my friends. She is like a mom to them, too. It's always been that way. She always made everyone feel welcome in our home, like they were part of the family. I hope I can be the same sort of a mom to my kids' friends.
Love you, Mom. I hope you have a very special day today.