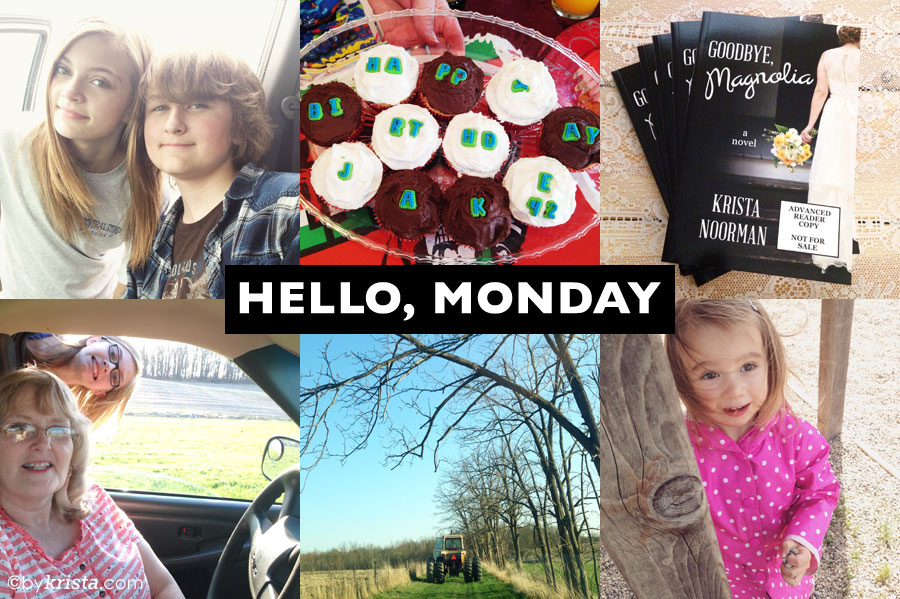 It was such a nice weekend around here. We went out to my parents house on Friday evening to celebrate Jake's birthday with some Jet's pizza and cupcakes. The guys helped my dad get big tires put on one of his tractors, then we all took a ride back to the woods while Dad hooked up a combine. We also had movie night and watched "Interstellar". Really good movie. I was not expecting it to be such a tear-jerker.
On Saturday, my mom came over and we dug up all the old nasty bushes around our house that we've been wanting to get rid of. The kids were good helpers. We got it all done in a couple hours.
My book giveaway on Goodreads ended this weekend. Over 1,100 people put their names in. Now if all of those people would kindly purchase my book and read it next month.
Sunday afternoon, we went to Jake's dad's for a visit. Heather and the girls were there for the weekend. We also got to see Andy and Michelle (one of Jake's other sisters) and our niece, Breanna. Was a nice time with family.
The weekend was not without sadness, though. I learned that Jonathan Crombie, who played Gilbert on the "Anne of Green Gables" movies, passed away unexpectedly. He was only 48. I can't even tell you how many times I've watched those movies. My friends and I have wonderful memories of "Anne" movie marathons back in high school.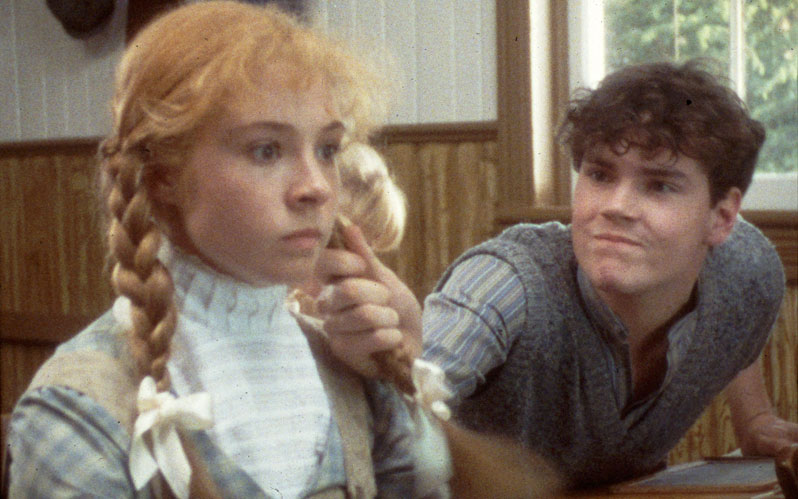 Jonathan was the perfect Gilbert and will always live on through those movies.