You're here! I'm so excited! On February 26, 2005, I started this blog, and for the next two weeks, I will be looking back at the past TEN YEARS of blogging!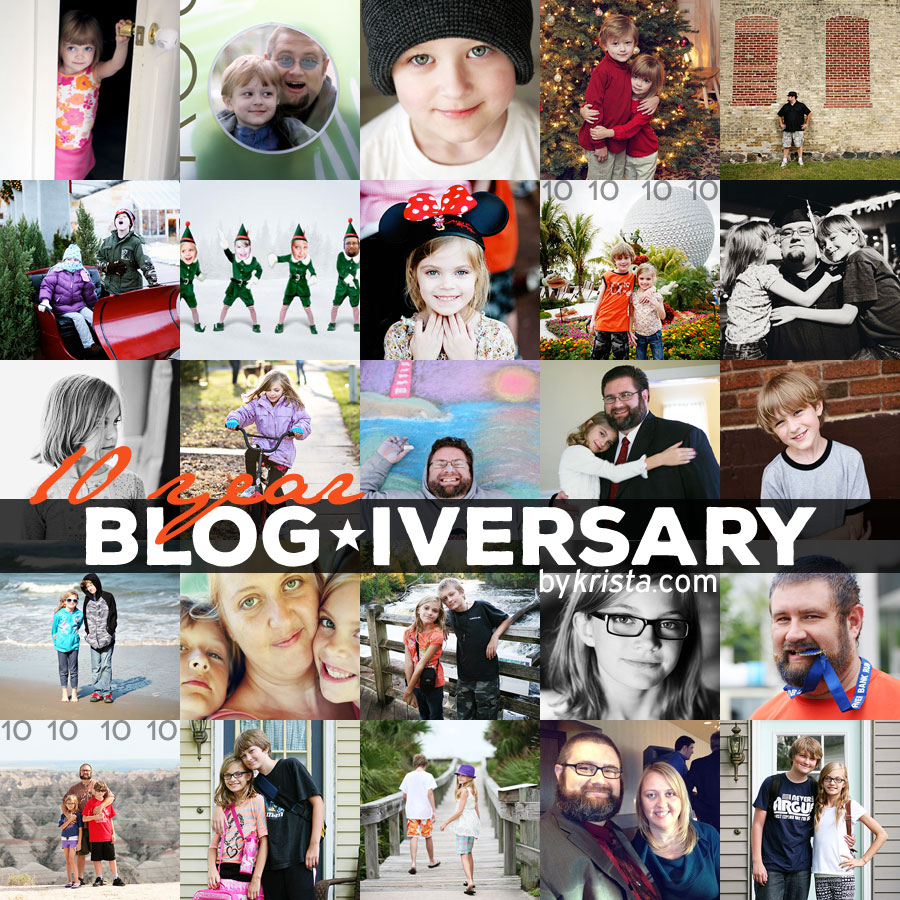 Ten years has gone by in the blink of an eye. At least, it seems so at times. I've been browsing back through old posts and, while the style of my photos (lots of borders and filters in the early days) has changed, the core of the posts has not. It started with a few posts about my kids and that's pretty much the same today. I wrote about things we did, places we traveled, movies I loved, following my love of photography into a business, family, friends, parties, scrapbooking, memories, happy times, sad times, publishing my novel. So much of our life.
Ten years is a really long time.
So, for the next TEN DAYS, I will be looking back, sharing old photos and favorite posts, and there will be GIVEAWAYS!!!
GIVEAWAY INFO: There are four ways to enter through the giveaway box below and each will get you five entries in the drawing.
• The first option is the only one you HAVE to do in order to be entered. I'll ask one question in every day's giveaway. You just have to enter your name and email address, give a brief response to the question, and you're in the drawing.
If you want more chances to win, you can …
• Join my mailing list (if you already have, enter your email address so I can verify)
• Tweet about the giveaway and copy/paste the link from Twitter
• SHARE about the giveaway and the BLOG-IVERSARY on your own blog, Facebook*, Pinterest, etc. and link to that as well.
All giveaways will end on my actual BLOG-IVERSARY, next Thursday, February 26th, so the giveaways will all be OPEN until then.
The winners will be announced in a blog post on FRIDAY, FEBRUARY 27th!
* Note: If you share on a private Facebook account and we aren't "friends", make sure you change the audience of that one post to "public" so I can see it.
TODAY'S GIVEAWAY!
I've got a paperback copy of my first young adult novel ready to sign. The Truth About Drew was published last May.
It's a sweet, uplifting, heart-warming story full of friendship and family with a journey to faith and a mystery surrounding a boy and his notebook.
Enter below. Tell a friend!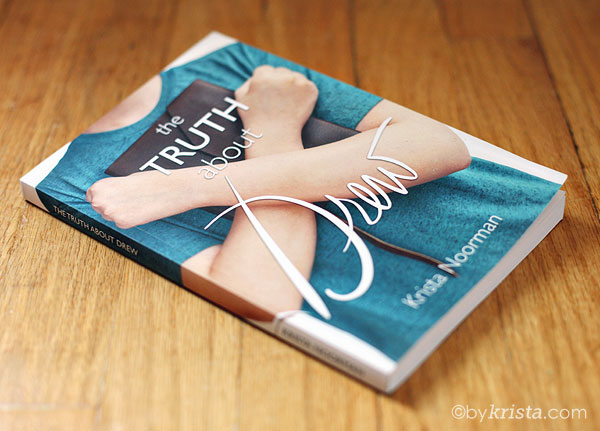 a Rafflecopter giveaway

If you have any questions at all about the giveaway, feel free to ask.
SEE YA BACK HERE TOMORROW!